For the Best High Leverage Forex Brokers UK list, we have reviewed and tested 19 forex brokers regulated by FCA in the UK.

We have opened accounts with these brokers and deposited between $4,000and $8,000. We have placed live trades in each popular market to get the full picture of the real spreads charged. We have also contacted each broker's customer support team to resolve the problems we faced and eventually withdrew our funds to check the withdrawal process.

We have chosen the best forex brokers based on our experience and knowledge as traders.
UK Forex Broker with High Leverage
In order to get access to the financial market of the UK, forex brokers must be registered and licensed by the Financial Conduct Authority (FCA). Established in 2013, FCA is a reputable regulatory body operating under the purview of the UK's Treasury and Parliament which ensures safe and fair trading by protecting traders' interests and regulating the financial market of the UK. To read more on FCA visit their official website or follow them on Twitter.
FCA put restrictions on leverage levels allowing traders to change leverage between 30:1 and 2:1 depending on the asset volatility. However, there are several ways how UK traders can access high leverage:
Open an account under brokers regulated by FINMA and FMA entities that allow high leverage if available in your region
Claim your status as a professional trader and get access to the high leverage from the broker you are registered under
Open an account under offshore entities, but we do not recommend offshore brokers since the majority of them are a scam and extremely risky
What is Leverage in Forex?
Financial leverage is basically the aspect of using a small amount of borrowed capital for big investment purposes to increase assets. In forex, leverage is a very common concept. The leverage is measured as the ratio between debt and assets meaning that the trader should have a particular percentage of the total value (for example, 100:1 leverage requires 1% of the total volume). In order to leverage you need to use margin. Buying on margin is the borrowed funds to make purchases on assets.
Financial leverage can be a great way to increase returns on your investment, but it also presents the possibility of losing more than you invest if interest rates go up or those promised returns don't materialize. To read more about leverage visit their Wikipedia article.
| Leverage Level | Margin Required |
| --- | --- |
| 🏅 50:1 | 2% |
| 🥉 100:1 | 1% |
| 🥈 200:1 | 0.5% |
| 🥇 400:1 | 0.25% |
High vs Low Operating Leverage
So, what is operating leverage? Operating leverage is a formula that calculates the profitability of the leveraged investment. The higher your operating leverage, the greater will be your profit margin and potential for growth but also risk as well since it means you are putting more money at stake than what would otherwise suffice if there wasn't any added pressure on profits from being leveraged.
When a company has high operating leverage, they are required to cover larger amounts of fixed expenses each month regardless if the business operates well or poorly. Low-operating-leverage companies, on the other hand, will have more variable costs associated with selling power but lower monthly fees. Generally speaking, high operating leverage is better than low operating leverage one as it allows businesses to earn large profits on each incremental sale.
The right leverage level should depend on the type of instrument you trade and how much money is at risk.
Best Forex Brokers with Highest Leverage in UK
To find the best high leverage forex brokers UK, we tested and reviewed several. We opened live accounts to deposit real money with each broker; then place trades in popular markets for accurate information on spread levels and commissions charged.
Dukascopy – Best Overall High Leverage Broker UK
IG Markets – Best High Leverage Broker for Beginners
CMC Markets – Best UK High Leverage CFD brokers
Saxo Markets – Best High Leverage Stock Brokers
BlackBull Markets – Best Broker with High Heverage and Low Spread UK
All these brokers are regulated by international regulators. To safely trade leverage, it is crucial to open an account under reliable entities offering high leverage to minimize the risks of losing funds.
Best Overall UK Brokers with High Leverage
We have picked Dukascopy as the best overall high leverage broker in the UK.
Founded in 2004, Dukascopy is Switzerland-based forex and CFDs broker offering banking services as well. The broker offers trading services with forex, indices, commodities, cryptocurrencies, and stock CFDs.
Dukascopy offers a 100:1 leverage level on major currency pairs under the FINMA entity.
Best Forex Broker with High Leverage in UK for Beginners
We have chosen IG Markets as the best forex broker with high leverage in the UK for beginners.
IG Markets is a FINMA-registered broker with a headquarter located in London. The broker offers traders the chance to trade Forex, Indices & Commodities as well as Shares and Cryptocurrencies. Extensive educational materials on the high leverage market (including videos) available make them the most suitable broker for beginners.
IG Markets offers a 200:1 leverage level under FINMA on most forex pairs to its clients. Traders outside of this jurisdiction can use high leveraging under IG offshore branch, but we do not recommend using offshore entities since they bear downside risks.
Best High Leverage Stock Broker UK
We have picked Saxo Markets as the best high leverage stocks broker.
Saxo Market is a danish broker founded in 1992. It offers an extensive range of products that are comprised of both leveraged and investment-grade offerings. Clients have access to forex, shares, ETFs, commodities, indices, options, bonds, futures, and forwards.
Saxo Markets offers good conditions for high leverage on stocks trading which makes them one of the best choices. They hold a license from Switzerland's FINMA, giving it access to up to 100:1 loan facilities.
Best UK High Leverage CFD brokers
We have picked CMC Markets as the best high leverage CFD broker in the UK.
CMC Markets, the FMA-regulated broker, is headquartered in London and operates in the UK, Germany, Singapore, New Zealand, and many other countries. Traders are offered a wide range of instruments to trade with including forex, CFDs, stocks, commodities, cryptocurrencies, and indices. It has some of the lowest spreads across the industry and no commission-based fees.
Under the FMA regulator, the broker offers one of the highest leverage levels of 200:1 for CFDs thus making it the major player in the industry.
Best Broker with High Heverage and Low Spread UK
We have handpicked BlackBull Markets as the best forex broker with high leverage and low spreads in the UK.
BlackBull Markets is headquartered in New Zealand. The broker offers more than 200 trading instruments on such markets as forex stocks and commodities. During our test, we found out that most of the broker's spreads are below the industry average which makes it the best offer.
Under the FMA entity, the broker offers one of the highest leverage levels of 500:1 for its traders.
Top Forex Brokers with High Leverage UK List
High leverage forex brokers are subject to regulatory restrictions; they are normally only available through international entities that still allow high leverage. For this Best High Leverage Forex Brokers UK review, we came up with the following list includes tested brokers registered by reputable regulators offering high leverage.
FAQ and More on UK Forex Brokers with High Leverage
In this article, we attempted to cover all the generic trading-related questions that UK traders deal with and find satisfactory answers to them.
High Leverage Crypto Trading UK
In order to protect clients from market volatility, the UK regulator FCA has banned cryptocurrency derivatives in 2021. So, Crypto trading is forbidden and restricted, likewise there arent Crypto Trading with High leverage in UK available
High Leverage Spread Trading Online UK
Introduced by the London-based IG Index in 1974, spread betting is a leveraged strategy in which participants do not own the underlying assets they bet on. Instead, spread bettors only speculate whether an asset's price will rise or fall by using prices offered by brokers; there are many different markets you can trade with including forex, indices, stocks, or commodities. The use of leverage and the ability to go long or short makes spread betting an attractive option for traders looking at tax benefits. To read more check out our article on spread betting.
Spread betting is banned almost everywhere; it is only available in the UK and regulated by FCA. However, high leverage spread betting is not available for retail traders; so you have to claim your status as a professional spread bettor to get access to the high leverage.
Some of the brokers offering high leverage spread betting are:
Author of this review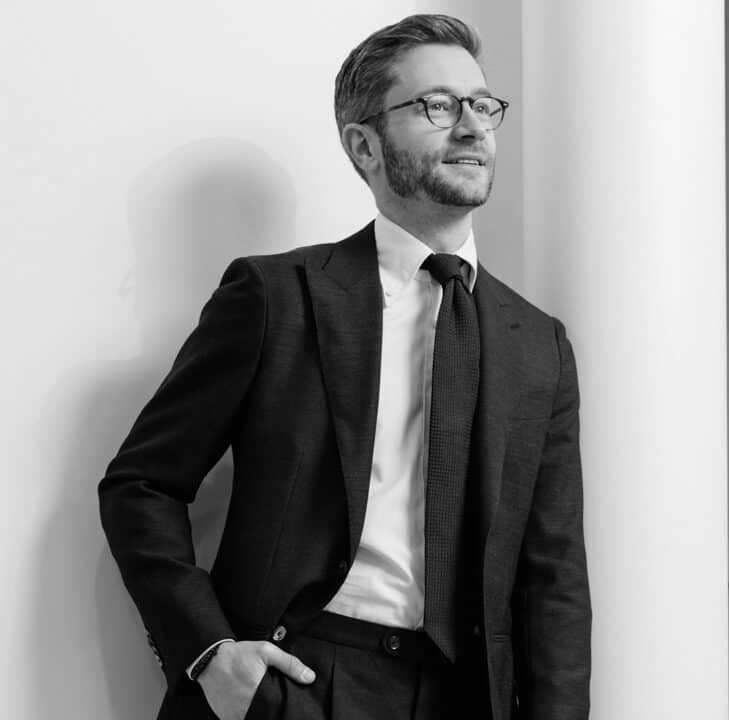 By George Rossi
Author of this review
I am a well-rounded financial services professional experienced in fundamental and technical analysis, global macroeconomic research, foreign exchange and commodity markets and an independent trader.
Now I am passionate about reviewing and comparing forex brokers.
Everything you find on BrokerTested is based on reliable data and unbiased information. We combine our 10+ years finance experience with readers feedback. Read more about our methodology