For this list, we have searched and tested several Trading Platform Providers available in Forex market.

In our research, we selected the best Trading Platform Providers in 2022. We have also researched and picked the best Trading Platform Providers for small businesses and research companies.
What is Platform Provider in Forex Trading?
Electronic Trading Platform is a special software program that serves as the main execution venue for forex brokers. It enables users to place and manage trades on multiple assets and manage them online with a financial intermediary like brokerage companies or banks, as well as monitor their trading accounts. Besides, these platforms can offer many additional features like real-time quotas, financial market news, and fundamental and technical analysis.
Most often, these are third-party providers i.e developers who provide their products to brokers like market-leading MT4, MT5, or cTrader platforms. Also, developers can provide APIs based on their products to brokers who want to create their own customized trading platforms that will cover all functions and cater to customers' needs.
When choosing a trading platform provider, brokers should take into proper consideration whether the features included in the platform coincide with their offerings.
Leading Trading Provider of Forex Platforms
Some forex trading platform providers offer platforms with very sophisticated features. Here are some of the market-leading forex trading platforms:
| | |
| --- | --- |
| 📋 | MetaTrader 4 (by MetaQuotes Software) |
| 💻 | MetaTrader 5 (by MetaQuotes Software) |
| ⌛️ | cTrader (by Spotware Systems) |
| 📚 | NinjaTrader |
| 📩 | TradeStation |
| 📜 | Robinhood |
Best Forex Platform Online Trading Service Provider
There are many Forex trading providers offering their products, it's crucial to determine which provider caters to your needs more. Besides, many brokers offer their own proprietary platforms to traders.
In order to choose the best Forex trading platform providers, clients should consider certain factors before acquiring a platform. You should consider if the platform is easy-to-use and has all the features needed, as well as have a suitable price and good customer support in case traders face certain difficulties.
To pick out the best Forex trading platform providers, we searched and tested several forex trading platforms. Here is the list of some of the most popular ones:
MetaTrader 4 – Best CFDs Trading Platform Provider
cTrader – Best ECN Trading Platform Provider
TradeStation – Best Cryptocurrency Trading Platform Provider
Robinhood – Best Stock Trading Software Provider
NinjaTrader – Best Trading Platform Provider for Technical Analysis
Best Trading Software Providers
Before choosing the best suitable forex trading platform provider, some aspects need to be taken into account: first of all, a reputable and experienced trading platform provider, easy-to-use platform, functions, and the price.
Here's the full list of Top trading platform providers in the Forex market:
Trading Platform Provider
Services
Pricing
MetaTrader 4
Forex, CFDs, and Futures Trading, Algorithmic Trading, Expert Advisors, 30 Technical Indicators, 29 Graphical Objects, 9 Time-frames, Interactive Charts, Copy Trading, Signals, Alerts, and Financial News
Not Provided, Pricing Request is Required
MetaTrader 5
Trading Forex, CFDs, Stocks, and Futures, Expert Advisors, Trading Signals, Technical and Fundamental Analysis, Copy Trading, Strategy Tester
Entry – $1,000
Standard $25,000
Enterprise – $200,000
cTrader
Algorithmic Trading, Copy Trading, Open API, Charting Tools, Advanced Trading
Not Provided, Pricing Request is Required
ThinkorSwim
Advanced Trading, Technical Analysis, Thinkscript, Custom Alerts, Social Sentiment Analysis, Automated Trading
Not Provided, Pricing Request is Required
NinjaTrader
100+ drawing tools, charting tools, Alerts, Algo Trading, Options Trading, Forex, CFDs
License – $720
Purchasing – $1,099
ActTrader
Interactive charts, real-time quotes, Financial news, Algo Trading, Integrated CRM, Risk Management
Not Provided, Pricing Request is Required
TradeStation
Charts, Algo Trading, Forex, CFDs, Options, Back-Testing, Markets News
Not Provided, Pricing Request is Required
FAQ and More on Forex Platform Providers
In the following sections below, we gathered common questions regarding Forex Trading Platform Providers. Many traders rise different questions and we try to assist them.
Each trading platform provider has its pros and cons. One should consider their needs and goals prior to choosing the one that suits one.
Best Platform Providers for Small Businesses
Small business owners may find acquiring a third-party trading platform more profitable than assembling a team to develop their own platform. With so many options it might seem daunting to choose between all the Trading platform providers. Hence we have compiled a list of the best third-party trading platform providers to make your choice easier.
MetaTrader 4
ThinkorSwin
ActTrader
Free Trading Platform Provider
There are no free trading platform providers since the trading platform is a professional highly sophisticated software that is built to help businesses to execute their services through the platform.
Author of this review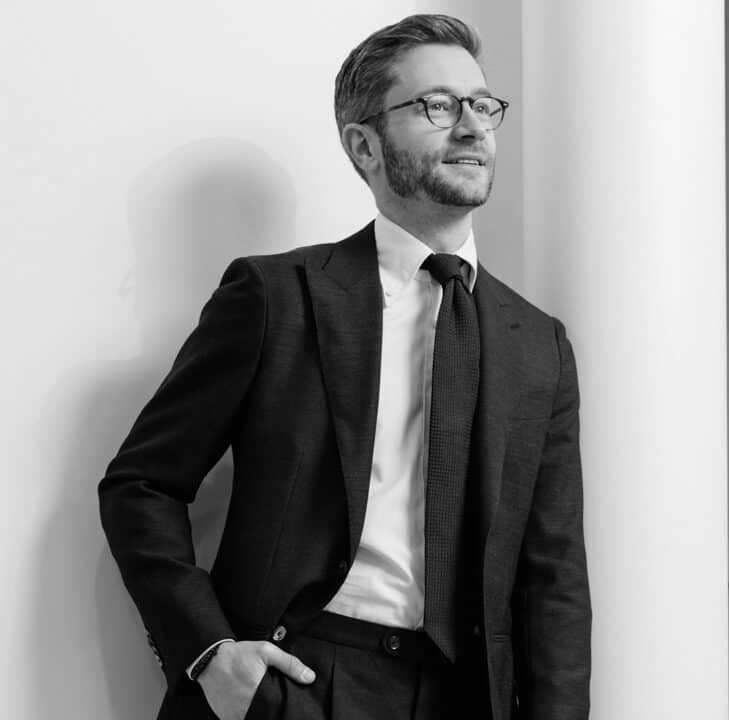 By George Rossi
Author of this review
I am a well-rounded financial services professional experienced in fundamental and technical analysis, global macroeconomic research, foreign exchange and commodity markets and an independent trader.
Now I am passionate about reviewing and comparing forex brokers.
Everything you find on BrokerTested is based on reliable data and unbiased information. We combine our 10+ years finance experience with readers feedback. Read more about our methodology