In this article, we reviewed and tested 4 forex brokers Kenya licensed by Capital Markets Authority (CMA).

We opened a real account and deposited between $4000-$8000 with each broker. We placed live trades in the popular markets to determine the actual spreads.

We also reached out to each broker's customer support team to resolve the issues we encountered. Finally, we withdrew our funds to assess whether the withdrawal process is smooth.

We handpicked the best forex brokers based on the trading data collected and our experience as traders.
CMA-Licensed Forex Brokers in Kenya
Forex brokers in Kenya are authorised by the Capital Markets Authority (CMA) to operate in Kenya. The CMA's website is www.cma.or.ke. We suggest investors and traders follow the CMA on Twitter, @CMAKenya, to get the latest news and updates.
CMA-licensed brokers are safe to trade with as the CMA is a respected regulator with strict rules to protect investors and traders. The regulator is highly regarded across Africa given that Kenya's capital markets are the third-largest on the continent. The CMA has presided over the introduction of sophisticated investment products such as derivatives on the Nairobi Stock Exchange (NSE).
The CMA has not maximum leverage cap for brokers, with some brokers offering up to 400:1 leverage of Forex trades. The downside is that there is no deposit compensation scheme if a broker goes bankrupt.
Some of the key highlights of trading with CMA regulated brokers:
| | |
| --- | --- |
| 🏦Kenya Regulator | Capital Markets Authority (CMA) |
| 📊Max. Leverage | N/A |
| 🛡️Is It safe to trade | Yes |
| 🔒Negative Balance Protection | Yes |
| 💰Compensation Scheme | No Compensation Scheme |
Best Forex Brokers in Kenya
We tested and reviewed 4 CMA-licensed forex brokers by opening live accounts, depositing real money, and placing real trades to select the best forex brokers. We wanted to accurately assess the actual spreads and commissions, the trading platform, deposit and withdrawals condition, trader education, and customer service.
Pepperstone – Best Overall Forex Broker in Kenya
FXTM – Best Forex Trading Platform Kenya
FXPesa – Best Forex Broker for Beginners in Kenya
Scope Markets – Best MT4 Broker Kenya
Best Overall Forex Broker in Kenya
We picked Pepperstone as the overall best forex broker in Kenya. Pepperstone offers a full package of a good broker. Opening an account is smooth. It offers 9 deposit & withdrawal methods. Spread is competitive at 1.15 on EUR/USD and along with no limit in trading strategy. Furthermore, it provides great education and trading tools including video tutorials, webinars, Autochartist and more. Lately, it also added social trading platforms (Myfxbook and DupliTrade).
Best Forex Broker for Beginners in Kenya
The best Forex broker for beginners is FXPesa due to its in-depth and sell-structured educational materials. New traders can learn via a variety of formats since the broker providers educational videos and articles.
Best MT4 Broker Kenya
The best MT4 broker in Kenya is Scope Markets, which offers the MT4 and MT5 trading platforms.
Kenyan Forex Brokers List & Review
besides our best picks above, we also put together a complete list of 16 Australian forex brokers along with our review.
Forex Broker
CMA Regulated
About Our Test
Our Review
Pepperstone
Yes
Deposit Amount: Over €6,000
Total Trade: 12 trades
Pepperstone Review
FXTM
Yes
Deposit Amount: Over €5,000
Total Trade: 12 trades
FXTM Review
FXPesa
Yes
Deposit Amount: Over
Total Trades:
FXPesa Review
Scope Markets
Yes
Deposit Amount: Over
Total Trades:
Scope Markets Review
FAQ & more on Kenyan brokers
How to verify a CMA Regulated Broker?
The CMA provides a list of all the licensed brokers in Kenya on its website under the Licensing & Approvals tab. The list is freely available for download. You can find the licensed Forex broker in the "Non-dealing Online Foreign Exchange Broker" section. You can also contact the CMA directly via the contact details on the website or via Twitter.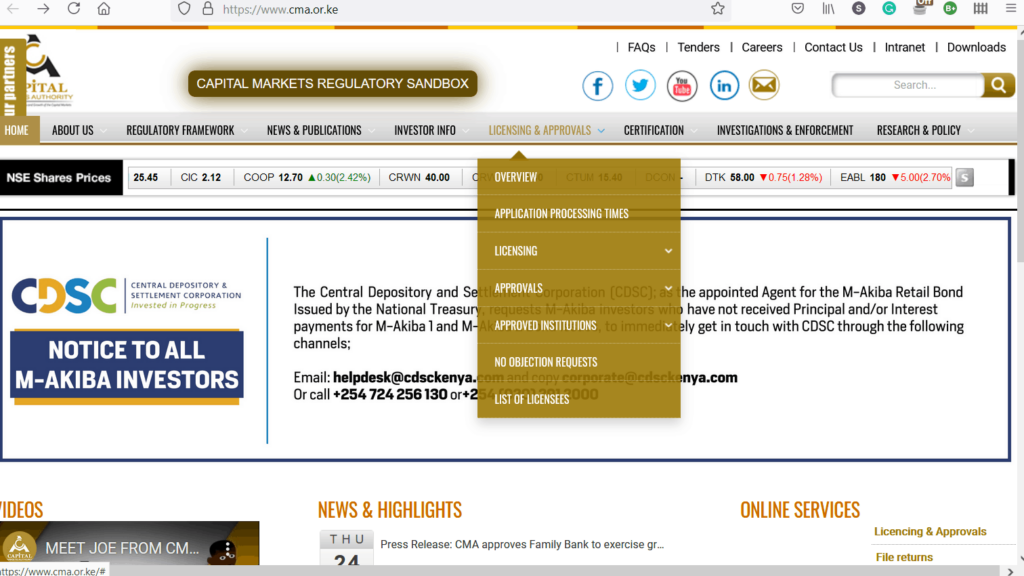 Best Forex Brokers in Kenya with mpesa
The CMA-licensed Forex brokers that accept M-Pesa include Scope Markets, FXPesa, FXTM, and Pepperstone. Kenyan-based traders can deposit and withdraw their funds using the popular M-Pesa mobile money service.
ECN Forex Trading Brokers in Kenya
The four brokers licensed by Kenya's Capital Markets Authority (CMA) are all non-dealing desk brokers. Such brokers are also referred to as ECN (electronic communications network) brokers or STP (straight through processing) brokers.
While there are slight differences between ECN and STP brokers, they are both categorised as non-dealing desk brokers because they do not take the opposite side of their client's trades.
Best Forex Trading Platform Kenya
Trading Platforms in Kenya are widely offered. Three of the brokers licensed by the CMA offer the MetaTrader 4 (MT4) platform to their clients. However, Scope Markets is the only broker that offers the MT4 and Mt5 platforms as the exclusive trading platform.
FXPesa (EGM Securities) and Pepperstone offer other platforms as alternative options to traders who do not want to use the popular MetaTrader 4 and 5 platforms.
High Leverage Forex Brokers Kenya
The CMA does not have a set limit on the leverage offers to Kenyan traders. Therefore, most of the licensed brokers offer high leverage levels to their clients in Kenya.
Scope Markets offers leverage of up to 400:1, with FXPesa offering maximum leverage of 400:1. FXTM leads the pack by providing up to 1000:1 leverage. Pepperstone offers up to 500:1 leverage.
Lowest spread forex broker in Kenya
EGM Securities (FXPesa) is the lowest-spread Forex broker in Kenya based on our extensive testing of all four licensed brokers.
Kenyan Forex Brokers offer Micro/Cent Account
All the brokers licensed in Kenya offer accounts that allow traders to trade micro-lots. However, the brokers have not named these accounts as micro/cent accounts although they qualify as such.
Top Forex Brokers Swap-Free in Kenya
FXTM and Pepperstone are the two brokers that offer swap-free (Islamic) accounts in Kenya.
Tax in Kenya for Forex Trading
Kenya residents that are engaged in forex trading are not always sure, whether their income is taxable or not. More often they just assume that taxes do not apply to foreign income. However, they are mistaken. The residents of Kenya need to pay taxes for forex trading, as it is considered a normal income. Thus, in Kenya, it is more important where the traders reside, rather than where the income generates from.
It is important for traders to remember that they have certain tax obligations toward the Kenyan Revenue Authority. Traders should also bear in mind that they are responsible for filing tax forms, and any delays or avoidance can lead to undesirable fines and complications.
Author of this review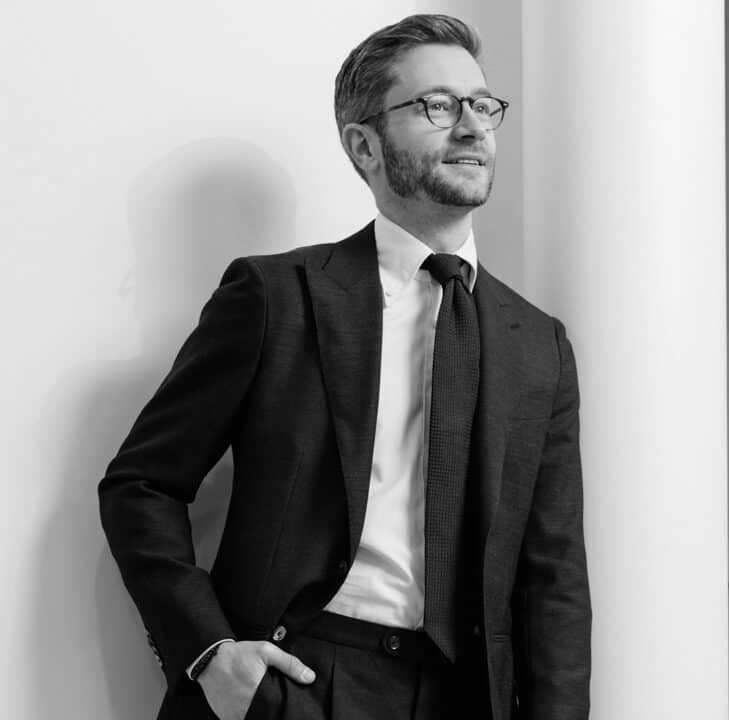 By George Rossi
Author of this review
I am a well-rounded financial services professional experienced in fundamental and technical analysis, global macroeconomic research, foreign exchange and commodity markets and an independent trader.
Now I am passionate about reviewing and comparing forex brokers.
Everything you find on BrokerTested is based on reliable data and unbiased information. We combine our 10+ years finance experience with readers feedback. Read more about our methodology