For this Best Cryptocurrency Brokers review, we have reviewed and tested several cryptocurrency brokers.

We opened real accounts and deposited between $4,000 – $8000 with each of the brokers. For our tests, we placed trades in popular markets to get an idea of how things work for clients. We also reached out to customer support in order to solve some issues we had been experiencing. finally, we withdrew our funds to see if there is any issues with the withdrawal process itself.

We have chosen the best cryptocurrency brokers based on our knowledge and experience as a trader.
Regulated Cryptocurrency Brokers
Cryptocurrency, also known as crypto, is digital money based on blockchain – a distributed public database. Currency transactions are carried out securely through cryptography. The distinctive feature of cryptocurrencies is that they are not issued by any regulatory authority like Central Banks; instead, they operate on a decentralized system to record transactions, thus sparing them from governmental interference and control.
Cryptocurrency units are created through a process called mining. The process itself involves solving different mathematical puzzles that generate coins. Some of the most popular cryptocurrencies are Bitcoin and Ethereum. Read more about Cryptocurrency on Wikipedia.
Cryptocurrencies are usually traded on the crypto exchange where traders buy or sell tokens which means that they own the asset.
Whereas forex brokers offer traders CFD crypto trading which is nothing but a speculation on the price movement meaning that the traders do not own the assets.
Crypto CFDs are traded over-the-counter (OTC) by a network of OTC cryptocurrency brokers that organize the market demand and make prices respectively. Read our article about OTC forex brokers
Forex Brokers that Trade Cryptocurrency on Weekends
The financial market doesn't operate on weekends, however, trading on cryptos is the only trading option available on a 24/7 basis.
Based on experience and data collected, here is the list of some brokers offering crypto CFD trading on weekends:
IG Markets
eToro
Pepperstone
Trading 212
Best Cryptocurrency CFD Brokers
To come up with this list, we reviewed and tested several cryptocurrency brokers. We opened live accounts and deposited real money with each broker, also place real trades in popular market instruments to get the full picture of spreads, commissions, trading platforms, deposit and withdrawal conditions, education as well as customer support.
The majority of forex brokers offer crypto trading on CFDs
Eightcap – Best Overall Cryptocurrency Broker
IG Markets – Best Crypto Broker for Beginners
OANDA – Best Crypto MT4 Platform
IC Markets – Best MT5 Crypto Broker
All Traders need to make sure that they are opening accounts under a reliable regulator. Your broker must be licensed and regulated with the applicable law across all jurisdictions.
Best Online Brokers for Cryptocurrency Overall
We have chosen Eightcap as the best overall crypto broker.
Eightcap is a forex broker established in 2009 with its headquarters in Australia. The broker offers a wide range of trading instruments with forex, indices, commodities, cryptocurrencies, spot metals, and stocks.
Excellent trading conditions and in-depth educational materials make it the best overall crypto broker.
Best Crypto Broker for Beginners
We have picked IG Markets as the best cryptocurrency broker for beginners.
IG Group was founded in 1973, in the UK. The broker is licensed by top-tier regulators offering trading opportunities with forex, indices, commodities, shares, cryptocurrencies, etc.
IG Group is rich with its comprehensive educational materials allowing traders of all levels to hone their trading skills. The broker also allows traders to open a demo account before making real deposits which might come in handy for beginners to learn trading before risking their money.
Best Cryptocurrency MT4 Brokers
We have selected OANDA as the best crypto broker with MT4 offering the MT4 platform.
OANDA was founded in 1996, in New York and holds licenses from the world-leading regulators across the globe. The broker allows CFDs and forex trading with currency pairs, commodities, indices, stocks, bonds, metals, futures, and cryptocurrencies.
OANDA offers its consumers the MT4 platform to trade with, industry-leading platforms developed by MetaQuotes Software. OANDA allows CFD trading with 4 major cryptocurrencies – Bitcoin, Bitcoin Cash, Ethereum, and Litcoin – with a minimum deposit and margin of 10%. The MT4 platform is fully customizable and available on the web, desktop, and mobile platforms.
Best Metatrader 5 Cryptocurrency Brokers
We have picked Pepperstone as the best MT5 Crypto broker.
Pepperstone was founded in 2010 with its headquarters in Melbourne, Australia. Pepperstone offers tradable instruments in the following categories – forex pairs, indices, stocks, commodities, cryptocurrencies, and a currency index.
Pepperstone offers crypto CFD trading with a wide range of currencies on the MT5 platform with relatively low deposits making it the best MT5 cryptocurrency broker.
Top 10 Cryptocurrency Brokers List
Apart from the above-mentioned shortlist of cryptocurrency brokers, here is a Top 10 list of well-regulated and highly reliable brokers offering crypto trading.
FAQ and More on Global Cryptocurrency Brokers
Usually, traders have a lot of questions related to trading. In this article, we have covered some of the most frequently asked questions on cryptocurrency trading.
Best Cryptocurrency Brokers UK
There isn't any broker offering cryptocurrencies trading in the UK since the speculations on price movements and crypto trading are forbidden since 2021.
Cryptocurrency Brokers Australia
All Australian Cryptocurrency Brokers must be authorized and licensed by the Australian Securities & Investment Commission (ASIC) to operate in Australia.
Based on our collected data and experience as a trader we have chosen these brokers as the best cryptocurrency brokers in Australia:
Cryptocurrency Brokers Canada
To legally operate in Canada cryptocurrency brokers must be authorized by the Investment Industry Regulatory Organization of Canada (IIROC).
Some of the best cryptocurrency brokers operating in Canada are:
CMC Markets
AvaTrade
Interactive Brokers
Best Cryptocurrency Brokers USA
To legally operate in the USA, all regulated cryptocurrency brokers must be registered with the Commodity Futures Trading Commission (CFTC) and be a member of the National Futures Association (NFA) to legally operate in the United States.
Forex.com is the best choice for brokers preferring crypto CFD trading since this broker offers one of the best conditions for traders, whereas eToro is the best suit for crypto exchange.
eToro exchange platform offers a wide range of cryptocurrencies, you can buy eToro crypto directly from your eToro wallet. The broker offers in-depth educational materials on the eToro cryptocurrency exchange.
Cryptocurrency Brokers in Nigeria
To legally operate in Nigeria, cryptocurrency brokers must be authorized by the Central Bank of Nigeria (CBN) to operate in Nigeria.
Here's the list of some of the best cryptocurrency brokers operating in Nigeria:
Best Cryptocurrency Brokers in India
Most cryptocurrency brokers are registered under the Securities and Exchange Board of India (SEBI).
Here's the list of cryptocurrency brokers operating in India:
IG Market
Interactive Brokers
Best Cryptocurrency Brokers South Africa
To ensure the safety and security of clients' funds, all Forex brokers must be registered with the Financial Sector Conduct Authority (FSCA), formerly known as the Financial Services Board (FSB).
Some of the forex brokers allowing cryptocurrency trading are:
Author of this review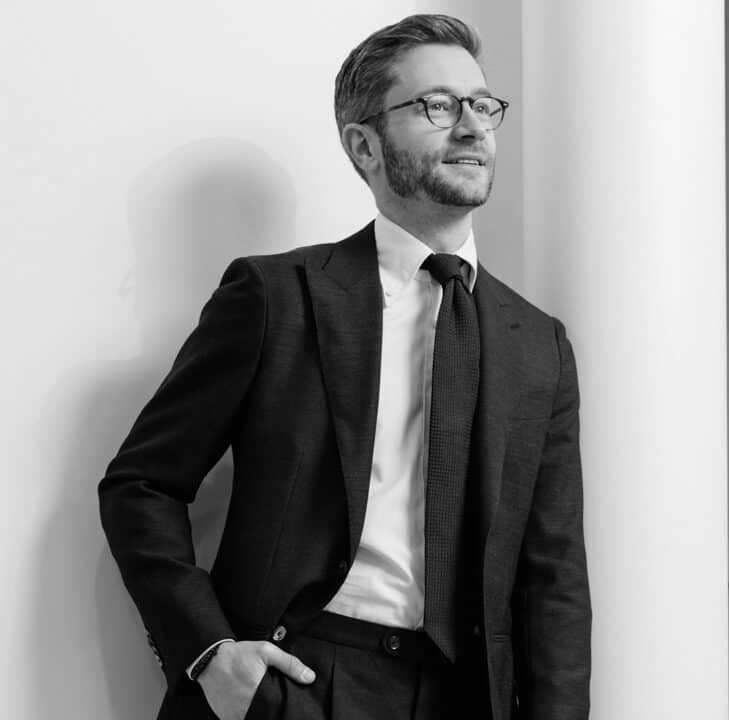 By George Rossi
Author of this review
I am a well-rounded financial services professional experienced in fundamental and technical analysis, global macroeconomic research, foreign exchange and commodity markets and an independent trader.
Now I am passionate about reviewing and comparing forex brokers.
Everything you find on BrokerTested is based on reliable data and unbiased information. We combine our 10+ years finance experience with readers feedback. Read more about our methodology