For this list, we have searched and tested several CRM Providers available in Forex market.

In our research, we selected the best Trading CRM Providers in 2022. We have also researched and picked the best CRM Providers for small businesses and research companies.
What is CRM Provider in Forex Trading?
As the Forex market continues to grow, the need for efficient and effective customer relationship management (CRM) solutions grows as well.
A CRM system helps businesses keep track of their customers and their interactions. This can be extremely helpful for a Forex broker to streamline their operations, improve customer service, and boost profitability.
In order to choose the right CRM provider, it is important to consider a number of factors, including price, features, scalability, customer support, a good reputation, etc. In addition, the provider should offer features specific to the Forex market, such as real-time quotes and charts, news and analysis, and risk management tools.
Why Your Forex Business Needs a CRM?
A CRM trading platform can provide a number of benefits and advantages to Forex brokers and their businesses in making better investing decisions and understanding how their users behave in the Forex market.
Here are some of the CRM benefits:
| | |
| --- | --- |
| 📋 | Helping Businesses Stay Organized |
| 💻 | Developing Customer Communication and Management |
| ⌛️ | Organizing Customer Data and Interactions |
| 📚 | Identifying Potential Sales Opportunities |
| 📩 | Automating Repetitive Tasks, e.g. Email Marketing, Appointment Scheduling, etc. |
| 📜 | Developing Relationships with The Key Clients |
Best Forex CRM Companies
There are many different Forex CRM companies out there, so it is important to determine which one is best for your Forex trading needs.
However, there are a few factors that you should always keep in mind when making your decision. You need to make sure that the provider offers a good range of features and has a good reputation. And also you should make sure that the provider is easy to use and provides good customer support.
To pick the best Forex CRM providers, we searched and tested several companies in the market. Here is our list of the best Forex CRM service providers:
Kenmore Design – Best CRM for Forex Brokers Overall
LaunchFXM – Best Custom CRM and ERP Solution Provider
X Open Hub – Best White Label CRM Provider
CurrentDesk – Best Microsoft Dynamics CRM Hosting Provider
Cloud Forex CRM – Best Cloud CRM Provider
Zoho – Best CRM Provider for Small Businesses
Based on our research we selected Kenmore Design as the Best CRM provider overall. The provider specializes in Forex CRM and back-office customer portals, Forex web design, custom development, and systems integrations.
Top Forex CRM Providers
When deciding on the top Forex CRM providers, there are several important factors to consider: a reliable platform, ease of use, and the features and prices of different CRM providers.
Here we picked the Best Forex CRM providers in the market:
| CRM Providers | Features and Solutions | Pricing |
| --- | --- | --- |
| Kenmore Design | Forex CRM, Trader's Room, Multi-Level IB Logic for MT4 and MT5, Forex Social Trading: MAM or PAMM for MT4 or MT5, etc. | Not Provided, Pricing Request is Required |
| LaunchFXM | Reliable Technology, Quick Start-Up, Full Control & Client Ownership, Profitable B-Booking, etc. | CRM Portal – $750/Month, Server Hosting – $380/Month |
| X Open Hub | Access to 5000+ Global Instruments, Quality Execution, Regulations & Transparency, Multiple Integration Options, Strong Risk Control Features, etc. | Fees are Charged in The Form of Commission and Spreads |
| CurrentDesk | Brokerage CRM, Client Portal, Partner Portal, Admin Back Office, Flexible Integrations | Free Trial is Available |
| Cloud Forex CRM | Role Management, Dynamic Reports, Ticketing Support System, MT4/MT5 Integration, Real-Time Notification, E-Wallet, Payment Gateway | 3 Packages are Available: Seeding, Start Up, Growing |
| Zoho | Sales Force Automation, Process Management, Analytics, Performance Management, Predictive Sales and Intelligence, etc. | Free |
| Leverate | Liquidity System, Payment Solutions, Affiliation Services, Trading Platform, CRM Software | Not Provided, Pricing Request is Required |
| TradeSoft | MT4 Whitelabel, MT5 Whitelabel, PSP Solutions, Banking Solutions, Financial Licensing | $20.00 /Month, Free Trial is Available |
FAQ and More on Forex CRM Providers
In this part, we gather common questions about CRM providers. Usually, traders have many CRM-related questions and here we assist in that.
Each trading CRM has its advantages and disadvantages. You just need to consider your own goals and objectives before deciding which one is right for you.
Best CRM Providers for Small Businesses
Small businesses have a lot to gain from using a CRM system. It can help you keep track of your customers, manage your sales, and close more deals. With so many CRM providers in the market, it can be difficult to know which one is right for your business. To help you make the best choice, we have compiled a list of the best trading CRM providers for small businesses:
Zoho
CurrentDesk
monday.com
HubSpot
Best CRM Software Systems and Providers for Research Company
There are many CRM software systems and providers in the market, so it can be difficult to know which one is best. One of the key things to look for is a system that is designed specifically for research companies. This will ensure that the system includes all of the features and functionality that you need.
In addition, it is essential to choose a system that is easy to use and has a good reputation for reliability. We selected some of the best CRM software systems and providers for research companies:
NexJ Systems
Tier1
Singletrack
Free CRM Provider
When it comes to CRM software, not all options are created equal. Some CRM providers charge fees, while others offer a limited selection of features. However, free providers can have limited features since they are professional tools for businesses. If you are looking for the top free CRM solution, consider one of the following providers:
Author of this review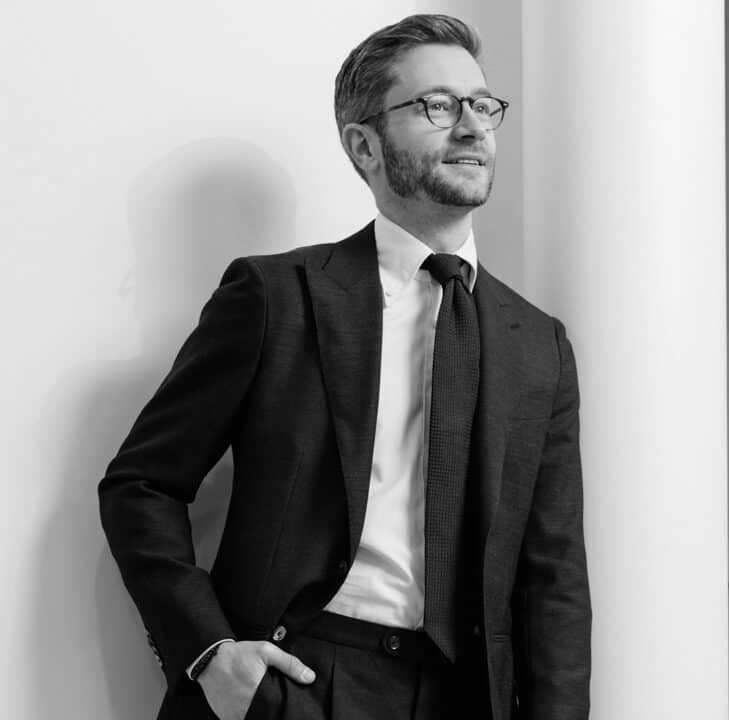 By George Rossi
Author of this review
I am a well-rounded financial services professional experienced in fundamental and technical analysis, global macroeconomic research, foreign exchange and commodity markets and an independent trader.
Now I am passionate about reviewing and comparing forex brokers.
Everything you find on BrokerTested is based on reliable data and unbiased information. We combine our 10+ years finance experience with readers feedback. Read more about our methodology