To come up with this list, we have tested over 5 forex brokers holding IIROC licenses in Canada.

We opened a real account and deposited around $5,000 with each broker. We placed real trades in each popular market to get the real spreads.

We also reached out to customer support to solve issues that we had encountered. Finally, we withdrew our funds to see if there is any issue with the withdrawal process.

We handpick the best forex brokers based on our trading data and experience as a trader.
Canadian IIROC Regulated Forex Brokers
Forex brokers must be registered and authorized with the Investment Industry Regulatory Organization of Canada (IIROC) to operate in Canada. IIROC is a self-regulatory agency and was formed on January 1, 2008, with the merger of the Investment Dealers Association of Canada (IDA) and Market Regulation Services Inc.
IIROC's official website is www.iiroc.ca, and we recommend investors and traders follow the regulator on Twitter, @IIROCinfo, for important regulatory updates.
IIROC has the authority to fine, suspend or expel members by exercising quasi-judicial powers. Its strict regulatory requirements restrict most brokers from entering the country.
Most of IIROC's regulations on forex brokers are similar to the neighboring United States' grip on the industry. IIROC does not offer a compensation scheme or negative balance protection to traders, which can be seen as a downside.
Forex brokers regulated by the IIROC can offer a maximum leverage of up to 50:1.
Some of the key highlights of trading with IIROC regulated brokers:
| | |
| --- | --- |
| 🏦Regulator | Investment Industry Regulatory Organization of Canada (IIROC) |
| 📊Max. Leverage | 50:1 |
| 🛡️Is It safe to trade | Yes |
| 🔒Negative Balance Protection | No |
| 💰Compensation Scheme | None |
Best Canada Forex Brokers
To select the best IIROC-regulated forex brokers, we have tested and reviewed several forex brokers. We opened a live account, deposited real money, and placed real trades with each broker. With our test, we got a picture of the real spreads and commissions, trading platforms, deposit and withdrawal conditions, educational resources, and customer services.
CMC Markets– Best Overall Forex Broker in Canada
Interactive Brokers – Best Forex Broker for Beginners in Canada
Fortrade – Best MT4 Broker in Canada
Forex.com – Best Forex Trading Platform in Canada
OANDA – Best Forex Broker with Lowest Spread & Trading Fees in Canada
Since 2022, Admiral Markets started its operation in Canada as well.
Best Overall Forex Broker in Canada
We picked CMC Markets as the overall best forex broker in Canada.
CMC Markets is headquartered in London and holds several regulatory licenses, including one from the IIROC in Canada. The broker offers all-round services and is suitable for beginners and expert traders.
It offers trading with a wide range of assets, and trading conditions are also excellent with no limit in trading strategies. The spreads on the broker are also lower than the industry average. It maintained a great reputation and the aspect of being a public company also makes CMC a safe forex broker.
Best Forex Broker for Beginners in Canada
We picked Interactive Brokers as the best forex broker for beginners in Canada.
United States-headquartered Interactive Brokers is one of the largest global brokers and is beginner-friendly. It has one of the best forex trading platforms for beginners. Opening a new account with this broker is easy and fast. It also offers a ton of educational resources to the traders who want to learn about trading further before start trading.
Additionally, the choices of the asset class and investment instrument are also vast. Interactive Brokers also offers good customer service that helps new traders with any issues they face.
Best MT4 Broker Forex Canada
We picked Fortrade as the best MT4 broker in Canada.
While most of the forex trading platforms offer trading on the MT4 platform, we think Fortrade's offer is the best in Canada. The broker offers MT4 clients on desktop, web, and mobile, making it perfect for all types of traders.
Apart from MT4, Fortrade also offers its proprietary trading platform on the web and mobile.
Best Canadian Trading Platform
We picked Forex.com as the best forex trading platform in Canada.
When it comes to only forex trading, Forex.com stands put in to be the best IIROC-regulated platform. It offers a long list of currency pairs to traders and allows them to run all trading strategies with no limits. It also offers competitive spreads that linger around the industry average.
Lowest Spread & Trading Fees in Canada
We picked OANDA as the best forex broker with the lowest spread and trading fees in Canada.
OANDA offers forex and CFDs trading with some lowest fees. The spreads charged by the broker on major currency pairs are much lower than the industry average and are also consistent. It does not charge any additional commission for opening and closing positions.
IIROC-Regulated Forex Brokers List & Review
Here is a complete list of IIROC-regulated Canadian forex brokers we have tested; since 2022, Admiral Markets operates in Canada too.
FAQ & More on Canadian Brokers
Traders usually have many questions related to trading generic trading-related queries. We tried to pick and answer some of the most important queries related to IIROC-regulated brokers.
How to Verify an iiroc-Regulated Broker?
The registration details of any IIROC-regulated forex broker can be checked by visiting the regulator's website.
Go to www.iiroc.ca and search for the forex broker with its name on the regular search box. The registry of the regulator will show all the announcements made related to that particular broker, including details of its registration.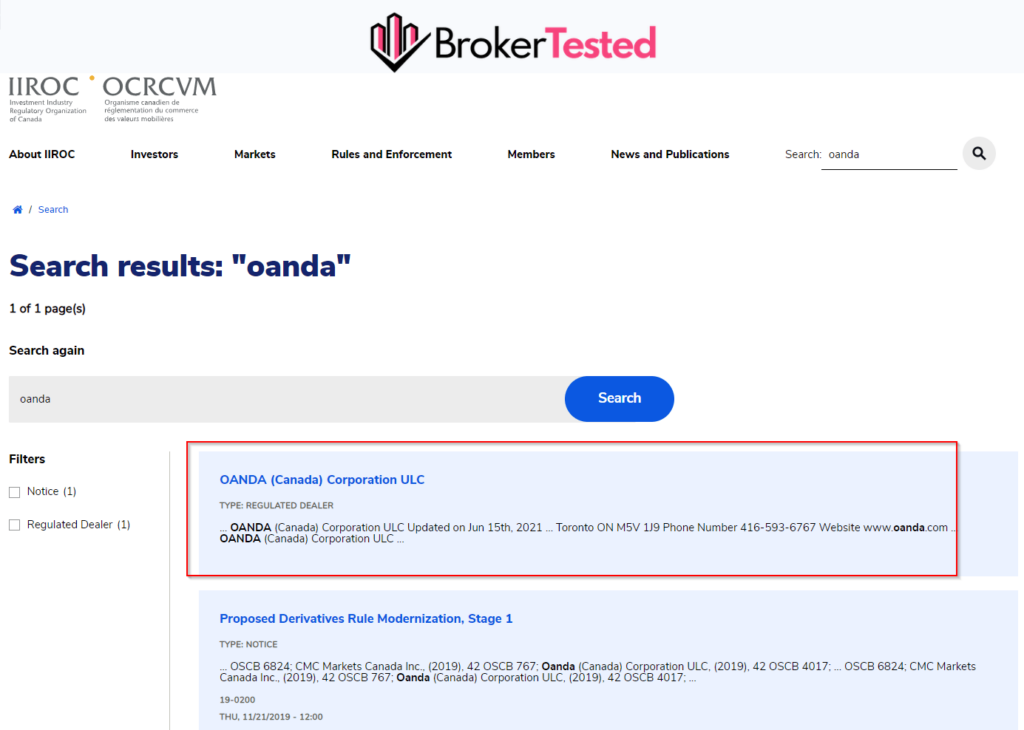 Forex Options Brokers in Canada
Similar to any other options products, forex options give buyers the right, but not an obligation, to purchase the currencies at the expiry of the contract.
Some regulated forex options brokers in Canada are:
Admiral Markets
CMC Markets
Interactive Brokers
AvaTrade
Trade CFD Canada
The brokers can trade CFDs in Canada only if they are registered with the Investment Industry Regulatory Organization of Canada (IIROC). CFDs are investments with high risks, thus traders should check that the broker has a registration status with IIROC and a presence in Canada. trade cfd canada
Among the most popular Canadian CFD brokers are:
CMC Brokers
AvaTrade
Admiral Markets
FOREX.com
Interactive Brokers
MT4 Forex Brokers in Canada
MT4 is the leading trading platform used by forex traders across the world. Despite many limitations, this legacy platform is supported by a large number of market developers with third-party plugins.
Some of the best IIROC-regulated MT4 forex brokers are:
CMC Markets
Admiral Markets
Forex.com
AvaTrade
High Leverage Forex Brokers in Canada
IIROC allows Canadian forex brokers to offer a maximum leverage of up to 50:1. Many forex brokers regulated outside Canada, mostly from offshore jurisdictions, offer high leverage like 500:1. But we highly recommend traders trade only with IIROC-regulated forex brokers.
Tax in Canada for Forex Trading
In Canada, it is important to pay taxes when you make a profit or even when lose in Forex trading. The tax rate depends on the amount of income generated by traders annually.
Canadians have two options of taxation to select from – Section 988 and Section 1256. Those traders who expect to make more gains than losses are advised to choose Section 1256, which is based on the 60/40 rule. However, those traders who often lose, are encouraged to choose Section 988, where the tax rate remains stable both for gains and losses.
Taxation issues are totally the trader's responsibility. It is up to them to submit the forms to the relevant institution and to follow the dates and rules.
Author of this review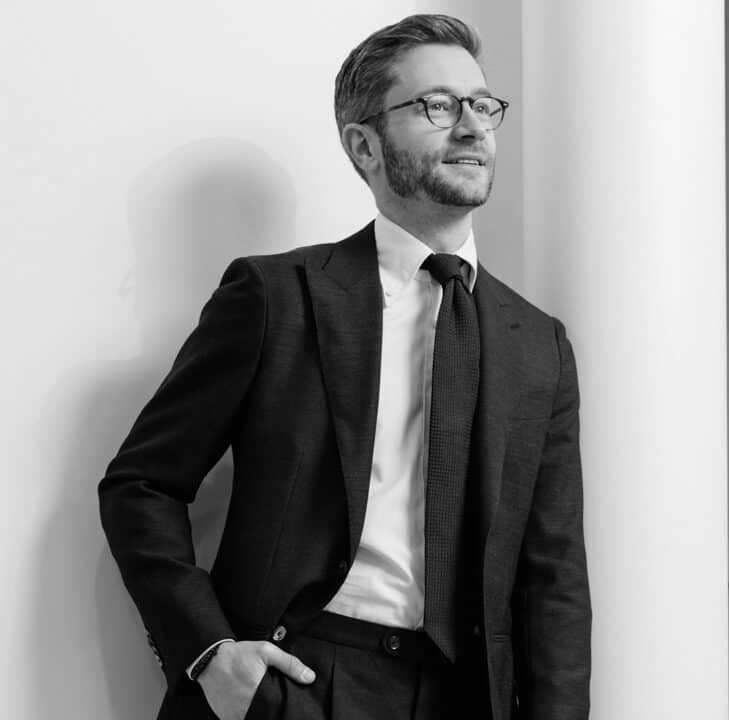 By George Rossi
Author of this review
I am a well-rounded financial services professional experienced in fundamental and technical analysis, global macroeconomic research, foreign exchange and commodity markets and an independent trader.
Now I am passionate about reviewing and comparing forex brokers.
Everything you find on BrokerTested is based on reliable data and unbiased information. We combine our 10+ years finance experience with readers feedback. Read more about our methodology