To come up with this list, we have tested several forex brokers USA holding registered with the CFTC and the NFA in the United States.

We opened a real account and made deposits with each broker. We placed real trades in each popular market to get the real spreads.

We also reached out to customer support to solve issues that we had encountered. Finally, we withdrew our funds to see if there is any issue with the withdrawal process.

We handpick the best forex brokers based on our trading data and experience as a trader.
US Regulated Forex CFTC Brokers
All regulated forex brokers must be registered with the Commodity Futures Trading Commission (CFTC) and be a member of the National Futures Association (NFA) to legally operate in the United States. The NFA is a self-regulating agency supervising all forex trading activities in the US and is overseen by the CFTC.
CFTC's official website is www.cftc.gov, and we recommend investors and traders follow FCA on Twitter, @CFTC, for important regulatory updates. For NFA, please visit www.nfa.futures.org and follow @NFA_News.
The CFTC is deemed one of the top financial markets regulators due to its strict requirements. The agency was established in 1975 and oversees a wider commodities and derivatives market in the United States. Its regulatory power over the swaps market was extended in 2010 by the so-called Dodd-Frank Act, which required the agency to impose various new guidelines on the brokerages.
Though the CFTC does not offer any compensation scheme for the traders, the agency requires brokers to maintain a $20 million security deposit, which is significantly higher than any other global regulator. The agency is very vigilant and actively monitors and busts any operator offering illegal services in the country.
Forex brokers in the United States can offer a maximum leverage of the 50:1.
Some of the limitations of CFTC-regulated forex brokers are:
No negative balance protection
Hedging is not allowed
The mandatory FIFO rule that forces traders to liquidate the oldest multiple open positions on a single currency pair while closing the trades
Some of the key highlights of trading with regulated US brokers:
| | |
| --- | --- |
| 🏦Regulator | Commodity Futures Trading Commission (CFTC), National Futures Association (NFA) |
| 📊Max. Leverage | 50:1 |
| 🛡️Is It safe to trade | Yes |
| 🔒Negative Balance Protection | No |
| 💰Compensation Scheme | None |
Best Forex Broker in USA
To select the best United States forex brokers, we have tested and reviewed almost all forex brokers operating in the country. We opened a live account, deposited real money, and placed real trades with each broker. With our test, we got a picture of the real spreads and commissions, trading platforms, deposit and withdrawal conditions, educational resources, and customer services.
IG (US) – Best Overall Forex Broker in the US
Interactive Brokers – Best Forex Broker for Beginners in the US
OANDA – Best MT4 Broker in the US
Forex.com– Best Forex Trading Platform in the US
TD Ameritrade – Best Forex Broker with Lowest Spread & Trading Fees in the US
Other forex brokers legally operating in the USA are:
NADEX
ATC Brokers
Ally Invest
Best Overall Forex Broker in US
We picked IG as the overall best forex broker in the USA.
IG is a London-headquartered broker and holds multiple regulatory licenses, including in the United States. It is a publicly listed broker that makes its business transparent and very safe.
It is one of the best trading platforms offering trading services with forex, indices, stocks, commodities, and cryptocurrencies. It offers some of the lowest spreads for forex pairs in the industry. The platform is also easy to use and offers a ton of market research and analysis tools.
Best Forex Broker for Beginners in US
We picked Interactive Brokers as the best broker for beginners in the USA.
Interactive Brokers is one of the largest and well-reputed US brokers. Though most of the US brokerages offer good educational material to new traders, Interactive Brokers' resources stand out. It offers detailed guides on markets and trading techniques. Traders can also learn from well-explained videos.
It conducts webinars for forex traders. The broker also offers in-depth market commentary and analysis by dozens of professionals. Apart from the beginner-oriented educational resources, Interactive Brokers offers trading services with a wide range of products.
Best MT4 Broker in US
We picked OANDA as the best MT4 broker in the USA.
MT4 is the leading trading platform used for forex trading. Though many brokers offer trading with MT4, we have found OANDA's offering to be the best. OANDA offers trading services on MT4 clients on desktop, web, and mobile.
As MT4 is the only trading platform offered by OANDA, the broker offers several trading tools on it. Traders can even upgrade their platform to MT4 premium to access additional tools and widgets.
Best Forex Trading Platform in US
We picked Forex.com as the best currency trading platform in the USA.
Forex.com, a brand operated by StoneX-owned Gain Capital, offers excellent trading services when it comes only to forex. It offers trading with 91 forex pairs and has operations globally.
It also provides traders with a range of trading platform choices, including MT4, MT5, and its proprietary platform. It has some excellent indicators and charting tools and offers a social sentiment on currency pairs, which is a unique signal for forex trading. Additionally, forex spreads charged by the broker are also on the lower side of the industry average.
Lowest Spread & Trading Fees Forex Broker in US
We picked TD Ameritrade as the best forex broker with the lowest spread and trading fees in the USA.
TD Ameritrade was established in 1955 and is one of the United States' oldest brokerages. It offers forex trading via its platform thinkorswim. It lists 73 forex pairs, and average EUR/USD spreads range from 1.065 pips: the average industry spread for the pair is around 1.6 pips. Apart from spreads, the platform does not charge any commission.
US Forex Brokers List & Review
Here is a list of all the US brokerages offering forex trading services.
Best Regulated Forex Brokers for US Clients
FAQ & More on the US Brokers
Traders usually have many questions related to trading queries. We tried to pick and answer some of the most important queries related to CFTC regulated Forex Brokers USA.
How to Verify a Regulated US Broker?
There are several databases about the financial market players managed by agencies in the United States. Two of the popular such databases (which are not managed by CFTC) are:
CFTC manages the RED List database, which is mostly compiled by consumer tips.
But the most useful database remains NFA's BASIC database, which is the acronym for Background Status Affiliation Information Center. You can check if an entity or individual has been screened and holds the membership of the association.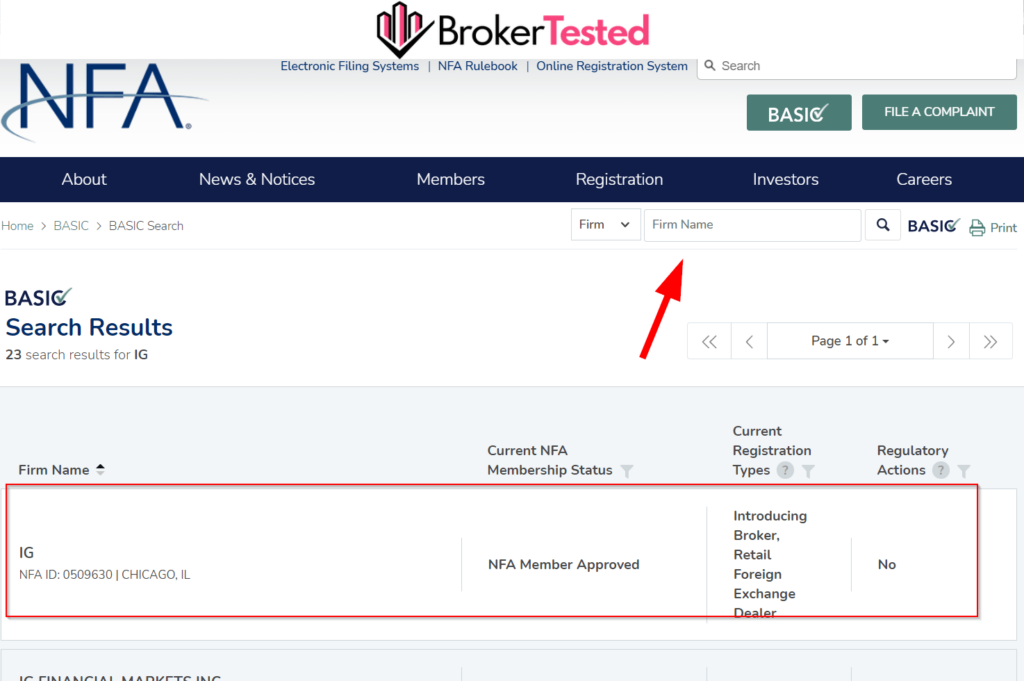 ECN Forex Brokers in US
ECN brokers offer traders direct market access and do not take any positions against the traders. These brokers offer raw market spreads with zero or tight spreads and usually charge a commission as trading fees.
Some of the real ECN forex brokers in the United States are:
Forex.com
Interactive Brokers
ATC Brokers
MT4 Forex Brokers in US
MT4 is the leading trading platform used by forex traders across the world. Despite many limitations, this legacy platform is supported by a large number of market developers with third-party plugins.
MT4 has become an industry-standard trading platform and most of the US brokers offer trading services on MT4.
Some of the best forex brokers with MT4 platform in the US are:
IG (US)
Forex.com
OANDA
ATC Brokers
US PayPal Forex Brokers
As traders want fast and easy deposit methods, brokers are in a rush to integrate popular payment modes. PayPal is one of the most sought payment methods sought by traders as deposits can be made almost instantly.
Some of the US forex brokers taking deposits via PayPal are:
Best US Forex Brokers for Beginners
Recently forex brokers are seeing an influx of new retail traders which pushed them to make their platform beginner-friendly. Brookers are adding more educational resources and making the trading platforms easy to understand to lure beginner traders.
Some of the best forex brokers in the US for beginners are:
IG (US)
Interactive Brokers
TD Ameritrade
US Friendly Forex Brokers
In spite of the strict regulatory conditions, there are still US friendly forex brokers that accept US clients to operate their trades. Here is the list of the brokers that offer the best conditions to the US residents:
IG
Forex.com
TD Ameritrade
OANDA
ATC Brokers
Thus, traders can choose between US friendly forex brokers according to their trading expectations.
Offshore Forex Brokers Accepting US Clients
Several forex brokers holding licenses from off-shore jurisdictions are offering services to United States clients. We highly recommend traders not to open accounts with such brokers as they are operating illegally in the US and might face regulatory actions anytime.
Tax in the USA for Forex Trading
Forex trading in the USA is taxable. Traders in the United States have two options for how they want their trading earnings taxed. They can either file them under Section 988, under an individual's tax bracket, ranging from 0% to 37%. Section 1258, on the other hand, offers an interesting option for taxation. In this case, 60% of the income will be taxed at a 15% rate. The remaining income will be taxed as ordinary earnings.
US traders should be careful and responsible for submitting tax forms to the relevant institution of the country. In case of tax avoidance or carelessness, traders will be faced with complications and possible fines for tax avoidance.
Author of this review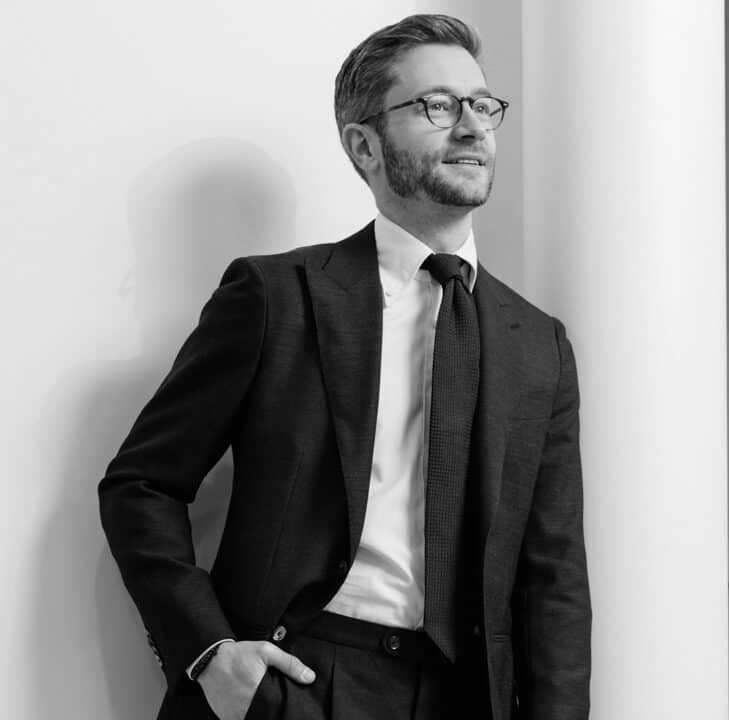 By George Rossi
Author of this review
I am a well-rounded financial services professional experienced in fundamental and technical analysis, global macroeconomic research, foreign exchange and commodity markets and an independent trader.
Now I am passionate about reviewing and comparing forex brokers.
Everything you find on BrokerTested is based on reliable data and unbiased information. We combine our 10+ years finance experience with readers feedback. Read more about our methodology