For this list, we have searched and tested several Turnkey Solution Providers available in the Forex market.

In our research, we selected the best Forex Turnkey Solution Providers in 2022. We have researched some common solutions types in the market, and also presented the Pros and Cons of providers for Forex Trading.
What is Turnkey Provider Meaning in Forex Trading?
A Turnkey Solution in Forex trading is a ready-to-use product or service that allows to launch a brokerage company or business with no additional investment or effort on the part of the customer. The Turnkey Providers are typically experts in their field and can offer best-in-class products and services.
Different types of Turnkey Solutions are available in the Forex market today. Some common types include:
Trading Platform
Price Feeds
White Label Solution
Forex License
CRM System
Payment Gateways for Deposit/Withdrawal
Trade Copier Software
Data Feed
Market Analysis
Signal Generation Tool
Is Turnkey Forex Safe or a Scam?
A turnkey solution is a great tool to establish and run a Forex broker or financial trading company. As long as the Turnkey provider is a reliable source and provides customers with all the necessary documentation and procedures they need to follow. Selecting the company with comprehensive is a great idea, either for saving time to establish Brokerage or in case after some time to extend services or include new tools, Turnkey would be good to use.
Here we listed some common Pros and Cons of Turnkey Solution Providers for Forex trading:
| | |
| --- | --- |
| Pros | Cons |
| 🔒 Guidance and Support | 📌 Brokers are Dependent on a Platform Owner |
| 🛡 Security | ♻️ Changes are Possible by Agreement with a Platform Owner |
| 📊 Efficiency | 💻 No Trading Platform Customization |
| ✅ Easy Access to Markets | 📩 Limited Level of Customer Support |
| ⌛️ Fast Execution | 📂 Hidden Fees are Possible |
| 💰 Low Start-Up Cost | 🔍 Limited Selection of Products and Services |
Best Forex Turnkey Solution Provider
When it comes to online trading, turnkey solution providers offer a comprehensive package of services that can save your time and money. To choose the best Forex turnkey solution provider, it is important to select one with a proven track record of success, also pay attention to how long the set-up will take.
Besides, important to make sure the turnkey solution provider offers a transparent pricing model and a high level of customer service since it will be good to use the same provider in case you wish to include more services in the future.
To pick the best Forex Turnkey Solutions, we searched and tested several providers in the market and here we provide the list that we selected as the best:
Leverate – Best Turnkey Forex MT4 Provider
B2Broker – Best Turnkey Forex MT5 Provider
Soft-FX – Best Turnkey Forex Deposit Fees Provider
Turnkey Forex – Best Turnkey Forex Withdrawals Provider
X Open Hub – Best Turnkey Forex White Label Provider
Top Turnkey Providers for Trading
When deciding on the Top Turnkey Solution Providers, there are a few important factors to consider: a reputable and experienced provider, ease of use with good training provided for brokers or customers, solutions should be diverse and cover all your demands and potential services for future developments, also aligned with good prices, since some turnkey solution providers having a monthly fixed price or others may want a share of profits.
Here we picked the Best Trading Turnkey Providers in the Forex market:
| Turnkey Solution Providers | Features and Solutions | Pricing |
| --- | --- | --- |
| Leverate | MT4/5 White Label Solutions, Liquidity System, Payment Solutions, Affiliation Services, Trading Platform, CRM Software | Pricing Request is Required |
| B2Broker | B2Core (Trader's Room), Investment Platform, PoP Liquidity, Payment Service, MT4/5 White Label Solutions | B2Core – Basic/$300/Month, Advanced/$1.500/Month, Enterprise/$2.500/Month |
| Soft-FX | Liquidity Generation, Back Office Feature Set, Trading Platform, White Label Solutions | Pricing Request is Required |
| Turnkey Forex | Deposit and Withdraw Funds, VPS Hosting, Robo Expert Advisors, MT4/5 Platforms | VPS for Traders – Free for Deposits Greater than $5,000 |
| X Open Hub | White Label Forex Solution, XOH Trading Platform, MT4 White Label, Forex, and CFD Liquidity Provider | Fees are Charged in The Form of Commission and Spreads |
| Sanfrix | Sanfrix Web Trader, Sanfrix Mobile Trader, Whitelabel MT4 Terminal, Sanfrix Social Trader, CRM, ICO Token | Pricing Request is Required |
FAQ and More on Turnkey Providers Forex
In this part, we gather common questions about Forex turnkey solution providers. Usually, traders have many turnkey solution-related questions and here we assist in that.
Each Forex turnkey provider has its advantages and disadvantages. You need to consider your goals and objectives before deciding which one is right for you.
Turnkey Forex Platform
The trading platform is one of the most used turnkey solutions in Forex trading. The platforms provide a variety of benefits for trading. They offer turnkey Forex spreads that are typically much tighter than those offered by traditional brokerages. This can lead to substantial savings on trading costs. Read more about Trading Platform Providers here.
Here we selected the top and often used turnkey platforms in the Forex market:
MetaTrader 4 Platform
MetaTrader 5 Platform
White Label Trading Platforms
CRM Trading Platforms
cTrader
Turnkey for Forex Funding
A turnkey solution for Forex funding is another popular and profitable option regarding withdrawals and deposits. You can typically get started with a turnkey Forex minimum deposit and have access to a wide range of features and resources.
One of the benefits of turnkey solutions is that they often come with a PayPal option, which can make it easier to fund your account and get started trading. Turnkey Forex PayPal offers a variety of payment methods, including credit cards, debit cards, and bank transfers.
Author of this review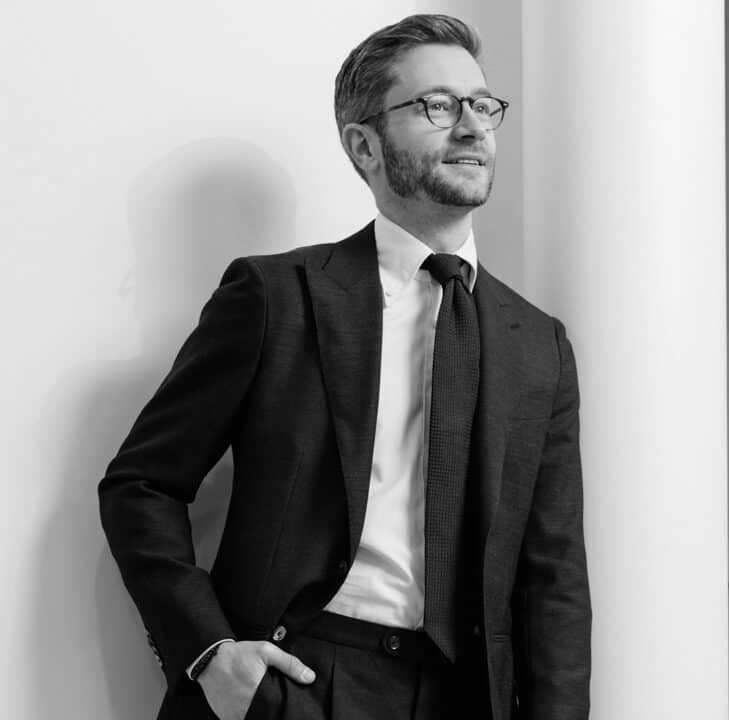 By George Rossi
Author of this review
I am a well-rounded financial services professional experienced in fundamental and technical analysis, global macroeconomic research, foreign exchange and commodity markets and an independent trader.
Now I am passionate about reviewing and comparing forex brokers.
Everything you find on BrokerTested is based on reliable data and unbiased information. We combine our 10+ years finance experience with readers feedback. Read more about our methodology