Best Payment Providers Europe 2023
For this list, we have searched and tested several Payment Providers Europe for Forex Trading.

In our research, we selected the best European Payment Providers in 2022. We have also researched and presented the ways and solutions for Forex brokers to choose Top Payment Service Providers.
What is Payment Service Provider in Europe for Forex Trading?
Europe has one of the largest markets for Forex trading in the world. The most significant market regulators like ESMA, FCA, CySEC, BaFIN, and more are based here making it one of the safest places to trade Forex. There are many reputable international and local Brokerages available in the region.
In Forex trading Payment Service Providers offer gateway for brokers to transfer fund to and from the trading account. The most used and popular are bank transfers, cards, and e-wallets like Skrill, Neteller, PayPal, etc.
There are many EU Payment Providers available for Forex trading. These providers offer convenient and safe ways to process payments, and they also offer fast processing times. Some of the most popular payment methods in Europe include Skrill, Neteller, PayPal, OpenPayd, FXPay, etc. All of these providers offer a high level of security and speed, making them ideal for Forex trading.
Here is the list of some popular Payment Methods in Europe:
| Payment Methods | Fees | Processing Time | Availability |
| --- | --- | --- | --- |
| Skrill | Up to 3.99% to Wholesale Exchange Rates | 1 Business Day for Deposits | Europe and Globally |
| Neteller | 0.50% Per Transaction | For Deposit is Instant, 1-3 Days for the Withdrawal | European Economic Area |
| PayPal | The Minimum Fee is €1.99, the Maximum is €3.99 | 1-3 Business Days for Deposit and Withdrawals | Europe, North/South Americas, Asia Pacific, Africa |
| OpenPayd | Starting from 0.1% Per Transaction | Instantly | Europe, Asia, South America |
Best European Payment Service Providers
There are many Payment Providers in Europe for Forex trading today. Each provider has its strengths and weaknesses, so it is important to select one that best suits your business or broker's needs and has a proven track record of success.
To pick the best European Payment Service Providers, we searched and tested several options and here we provide the list that we selected as the best:
Skrill – Best Overall Europe Payment Service
Neteller – Best Payment Gateway Provider UK
Giropay – Best Payment Provider Germany
FXPay – Best Payment Gateway Provider in Ireland
List of Payment Service Providers in Europe for Brokers
When deciding on the best European Payment Service Providers for brokers, there are a few important factors to consider: security features, reputable providers, and the solutions and fees offered by the providers.
Here we provide the list of Top EU Payment Providers for Forex trading:
| Payment Providers | Solutions | Pricing |
| --- | --- | --- |
| Skrill | A Range of Deposit Options, Skrill App, Skrill VIP Programme, 24/7 Support, etc. | Up to 3.99% to Wholesale Exchange Rates |
| Neteller | e-Wallet, Net+ Prepaid MasterCard, Two-Factor Authentication, etc. | 0.50% Per Transaction |
| Giropay | Depositing Forex Funds, Withdrawal, Deposits Payment Solutions, etc. | 0% Deposit Fee |
| FXPay | Digital FX Solution for International Payments | No Standard Payment Fee |
| PayPal | PayPal Balance, Bank Account, PayPal Credit, Debit/Credit Cards, Rewards Balance, etc. | Up to 3% Fees and Commission on Each Transfer |
| OpenPayd | Forex and Remittance, Marketplaces and Platforms, Digital Assets, Embedded Finance, etc. | Starting from 0.1% Per Transaction |
FAQ and More on Forex Account Payments
In this part, we gather common questions about Forex account payment providers. Usually, there are many payment provider-related questions and here we assist in that.
Each service provider has its advantages and disadvantages. You need to consider your goals and objectives before deciding which one is right for your business.
How to Choose Payment Provider?
There are a few factors to consider when choosing a Payment Provider for your business or brokerage company. You should select one based on your needs and the solutions that the provider offers. Here we listed a few important factors you need to consider while choosing a payment service provider:
Reputable and Trustworthy Provider
Regulatory Compliance
Range of Currency Pairs Offered
Different Payment Methods
Fast Processing
Chargeback Protection
Customer Support
Fees
Are There Payment Gateway Providers Worldwide?
There are many companies that provide Payment Gateway Services on a global scale. Providers that process bank wire transfers and cards might be considered worldwide. They offer a variety of features and benefits that can be tailored to meet the needs of businesses of all sizes.
However, based on particular country laws some payments might be restricted in countries like Iran, Syria, Russia recently, some countries in Latin America, etc.
Author of this review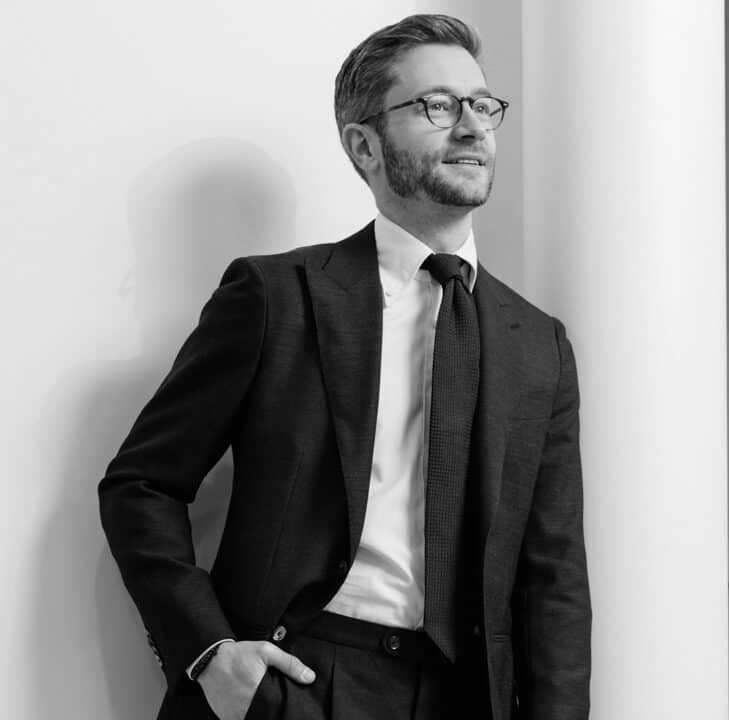 By George Rossi
Author of this review
I am a well-rounded financial services professional experienced in fundamental and technical analysis, global macroeconomic research, foreign exchange and commodity markets and an independent trader.
Now I am passionate about reviewing and comparing forex brokers.
Everything you find on BrokerTested is based on reliable data and unbiased information. We combine our 10+ years finance experience with readers feedback. Read more about our methodology