For this list, we have searched and tested several Compliance Management Providers available in the Forex market.

In our research, we selected the best Forex Compliance Management Providers in 2022. We have researched the main responsibilities, benefits, and common mistakes of Compliance Management system in Forex trading. We have also drawn parallels between Compliance and Risk Managements to show the key differences.
What is Compliance in Forex Trading?
In Forex trading Compliance mainly establishes the legal side of the brokers to be run legally and be regulated in the country they are established. Compliance Management also monitors all brokerage proposal whether it is aligned with company goals, risk management, regulatory standards or not.

As a result, Compliance is responsible for the licensing by the Forex regulators and following the necessary standards demanded by them. Definition Compliance Management is an important part of Forex trading. The system helps to keep the market safe for everyone involved.
Benefits of Compliance Management System
Since the responsibilities are wide in Forex Compliance Management, it is best to use a professionally organized system and a team that is responsible for all compliance tasks. Especially in jurisdictions with numerous regulations like the UK, USA, Europe, etc., it is more efficient to use Compliance Management System.
Here we listed some common responsibilities and benefits of Compliance Management in Forex trading:
| | |
| --- | --- |
| Responsibilities | Benefits |
| 📜 Licensing | 💰 Avoiding Heavy Fines and Penalties |
| 💻 Customer Account Monitoring | 🛡 Preventing Legal Problems |
| 📰 Transaction Reporting | 📈 Building Trust |
| 📂 Record Keeping | 📊 Promoting Fair and Transparent Markets |
| 🔍 Detection and Prevention of Potential Violations | 🔒 Protecting Clients from Financial Fraud and Abuse |
| 📉 Minimizing Money Laundering | ✅ Improving the Overall Efficiency of a Trading Operation |
Best Compliance Management Solutions in Forex
There are many Compliance Management providers in the financial market today. Each Compliance provider has its strengths and weaknesses, so it is important to select one that best suits your business needs and has a proven track record of success.
To pick the best Compliance Management providers, we searched and tested several options in the Forex market and here we provide the list that we selected as the best:
Currency Exchange International (CXI) – Best Compliance Management System
Ascent RegTech – Best Compliance Management Platform
FX Corp – Best Compliance Management Online
OANDA – Best Safety Compliance Management
Top Providers of Compliance Management
When deciding on the Top Compliance Management Providers, there are a few important factors to consider: a reputable and experienced provider, and the solutions and prices offered by different providers.
Here we picked the Best Compliance Providers in the Forex market:
| Compliance Providers | Solutions | Country Registered | Pricing |
| --- | --- | --- | --- |
| CXI | Preventing Money Laundering, Illegal Activities – Fraud, Theft, etc. | USA, Canada | $20 Shipping Fees on Transactions Less than $1,000 in USD Value |
| Ascent RegTech | Generating a Set of Obligations Targeted to Businesses, Keeping Them Up-to-Date Automatically, etc. | USA | Pricing Request is Required (No Implementation, Service, and Customization Fees) |
| FX Corp | Preventing Legal Problems, Minimizing Money Laundering, Protecting Clients from Financial Fraud and Abuse, etc. | Australia | Pricing Request is Required |
| OANDA | Supporting Regulatory Oversight of the Industry, Protecting Forex Customers from Financial Fraud, etc. | Virgin Islands | Fees are Based on Spread |
| SEON | Providing Anti-Fraud Solutions, Preventing Legal Problems, Minimizing Money Laundering, etc. | Budapest, London, Austin, and Jakarta | Starting From $299/Month, Free Trial is Available |
| Trulioo | Providing Identity, ID Document, and Business Verification Services | Canada | Pricing Request is Required, Free Trial, Growth, and Enterprise Packages are Available |
FAQ and More on Forex Compliance Providers
In this part, we gather common questions about Forex compliance providers. Usually, there are many compliance management-related questions and here we assist in that.
Each compliance provider has its advantages and disadvantages. You need to consider your goals and objectives before deciding which one is right for your business.
What is the Difference Between Compliance and Risk Management?
In Forex trading, compliance management is used for the company's legal side. It refers to a set of rules and regulations that must be followed to remain compliant with the law. Compliance follows and monitors the broker's execution of all sides, so the full broker proposal on all sides and aspects is aligned towards the goals and does not cross any lines.

Risk management, on the other hand, is used as a program to manage involved risks in the trading and run the business itself. It is primarily focused on protecting one's investment.
Financial Compliance Management Software Free
In most cases, there is no free compliance management software since it is a professional tool for businesses. However, some providers offer promotions and free trials, like SEON, Trulioo, etc.
What are Typical Compliance Management Mistakes?
Having a strong Compliance Management system is critical for any business in Forex trading. However, there are some potential mistakes that the system can make while managing the compliance of the business. Here we provide some common mistakes made by the compliance management:
Failing to Perform Regular Audits
Not Keeping Up with Changing Regulations
Not Maintaining Accurate Records, and Engaging in Prohibited Transactions
Not Properly Configuring Compliance Management Software
Author of this review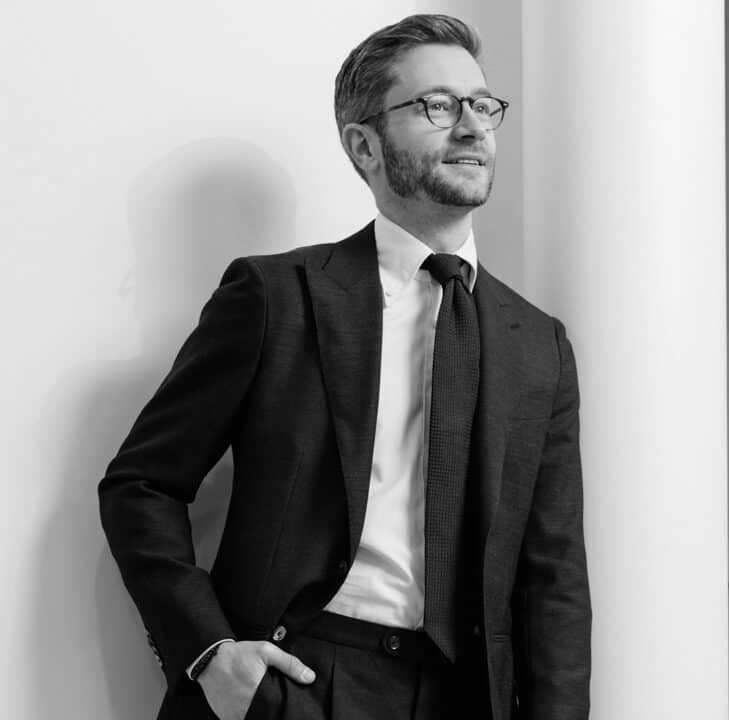 By George Rossi
Author of this review
I am a well-rounded financial services professional experienced in fundamental and technical analysis, global macroeconomic research, foreign exchange and commodity markets and an independent trader.
Now I am passionate about reviewing and comparing forex brokers.
Everything you find on BrokerTested is based on reliable data and unbiased information. We combine our 10+ years finance experience with readers feedback. Read more about our methodology