For this list, we have searched and tested several Liquidity Providers available in the Forex market.

In our research, we selected the best Forex Liquidity Providers in 2022. We have researched some common types of Liquidity Providers in the Forex market, and also presented the ways and solutions for businesses to choose Top Liquidity Providers.
What is Financial Liquidity Provider in Forex Trading?
In the Forex market, liquidity providers are large companies like national banks, commercial and investment banks, multi-national corporations, financial institutions, firms, funds, etc. They provide markets the access to be traded by offering to buy or sell currency pairs at a set price. Liquidity providers operate huge amounts of money or particular assets like stocks, commodities, etc.
Different types of Liquidity Providers are available in the Forex market today providing currency for businesses and investors to buy and sell. Typically liquidity providers can be defined either by the assets they are involved in or the technology they use like ECN or STP. Some of the common types include:
Top Tier Liquidity Provider
Non-Bank Liquidity Providers FX
Institutional Cryptocurrency Liquidity Provider
CFD Liquidity Provider
ECN Liquidity Provider
STP Liquidity Provider
Best Top FX Liquidity Providers List
There are many Liquidity Providers in the Forex market today. Each provider has its strengths and weaknesses, so it is important to select one that best suits your business needs and has a proven track record of success.
To pick the best Forex liquidity providers, we searched and tested several options in the market and here we provide the list that we selected as the best:
B2Broker – Best Forex Liquidity Provider
DRW – Best ETF Liquidity Provider
Leverate – Best CFD Liquidity Provider
X Open Hub – Best in Crypto Liquidity Providers List
The New York Stock Exchange (NYSE) – Best USA Biggest Options Liquidity Provider
Top 10 Forex Liquidity Providers
When deciding on the best Financial Liquidity Providers, there are a few important factors to consider: a reputable and experienced provider, and the solutions and prices offered by different providers.
Here we picked the Top 10 Liquidity Providers in the Forex market:
Liquidity Providers
Instruments
Pricing
B2Broker
Liquidity Pools for Forex, Metals, Crypto, Equity, and CFDs
Advanced Liquidity Solution – 2 Packages are Available, Min Monthly Fee/$1.000
Enterprise Liquidity Solution – 3 Packages are Available, Min Monthly Fee/$2.250/$3.250/$2.500
Leverate
Forex Pairs, Commodities, Indices, CFDs, Stocks, and More
Pricing Request is Required
X Open Hub
Forex, Indices, Cryptocurrencies, Commodities, Shares, and ETFs
Pricing Request is Required
DRW
ETFs, Commodities, Crypto, Fixed Income, and Currencies
Pricing Request is Required
NYSE
Equities, Stocks, Options, Bonds, ETPs
ETP Holder – Securities at or Above
$1.00 (Unless a Better
Tiered Credit or Fee
Below Applies) – $0.0029 Per Share (Displayed and Nondisplayed), etc.
Advanced Markets
Forex, Indices, Commodities, Crypto, Metals, Energy
Pricing Request is Required
Match-Prime
Forex, Cash Indices, ETFs, Crypto CFD's, Future Indices, Energies, Commodities, Metals, Equities
Starting Monthly Fee of $1.000
FXCM Pro
Metals, CFDs, Crypto, Futures, NDFs, Options
Fees are Based on Commission
Swissquote
Forex Options, Crypto, ETF, Currency Pairs, Futures, Metals, CFDs
Pricing Request is Required
Global Prime
Forex, Metals, Crypto, Energy, Indices, Commodities
Pricing Request is Required
FAQ and More on Forex Brokers liquidity providers
In this part, we gather common questions about Forex brokers' liquidity providers. Usually, traders have many liquidity provider-related questions and here we assist in that.
Each provider has its advantages and disadvantages. You need to consider your goals and objectives before deciding which one is right for your business.
How to Choose Liquidity Provider?
There are a few factors to consider when choosing a Liquidity Provider for your business. You should select a provider based on your needs and the instruments that the company offers. Here we listed a few important factors you need to consider while choosing a Forex liquidity provider:
Reliable Provider
Number of Available Instruments
Execution
Terms and Conditions
Pricing
Who are Forex Liquidity Providers Brokers USA?
In the US, there are a number of Forex liquidity providers, including banks, investment firms, and hedge funds. We searched and tested several companies in the market and here we provide the list that we selected as the best. Read more about the providers here.
NYSE
J.P. Morgan
DRW
Advanced Markets
Are There Binary Options Liquidity Providers?
Binary Options do not use live quotes, but mainly an algorithm to trade using expiration time. The trader chooses the price to go up or down for the determined time. Therefore, binary options mainly use binary options broker trading software with no need for any separate liquidity provider.
Author of this review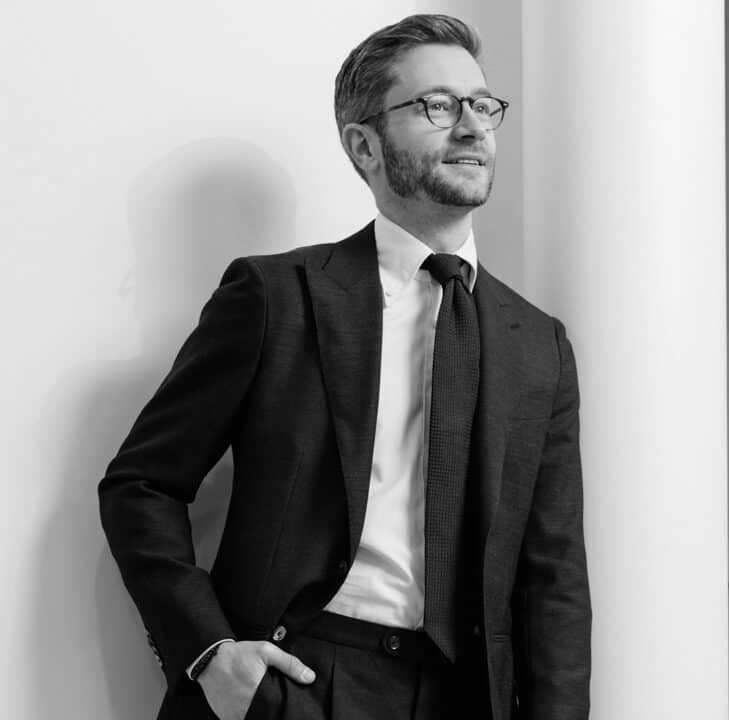 By George Rossi
Author of this review
I am a well-rounded financial services professional experienced in fundamental and technical analysis, global macroeconomic research, foreign exchange and commodity markets and an independent trader.
Now I am passionate about reviewing and comparing forex brokers.
Everything you find on BrokerTested is based on reliable data and unbiased information. We combine our 10+ years finance experience with readers feedback. Read more about our methodology