For this list, we have searched and tested several forex brokers offering trading with high leverage.

We opened real accounts and deposited between $4,000 and $8,000 with each of the brokers. We placed real trades in each popular market to get the real spreads.

We also reached out to customer support to solve issues that we hd encountered. Finally, we withdrew our funds to see if there is any issue with the withdrawal process.

We handpick the best high leverage forex brokers based on our trading data and experience as a trader.
What is Leverage in Forex Trading?
Leverage is the borrowed money by a trader for making investments in a trading instrument. The money is usually borrowed from the broker and is in proportion to the available capital with the trader.
Leverage is a key aspect in trading as it allows traders to take a much higher position, increasing the profit potential significantly. However, it also increases the risk of losing all funds if the market moves in the opposite direction.
The aspect of borrowing from the broker is called margin trading, in which the trader can build up a huge amount with some mandatory initial margin.
Margin-Based Leverage = Total Value of Transaction / Margin Required
For example, with an offering of 100:1 leverage, the trader only needs an initial margin of $1,000 to buy one standard lot of a currency pair worth $100,000. It means the trader only needs 1% of the capital required to take a position.
| Leverage Level | Margin Required |
| --- | --- |
| 🏅 50:1 | 2% |
| 🥉 100:1 | 1% |
| 🥈 200:1 | 0.5% |
| 🥇 400:1 | 0.25% |
Best Leverage for Forex Trading
Forex trading is particularly popular over other markets because of the availability of high leverage for trading.
But, the higher the leverage level, the higher the risk too. If a trader is using 100:1 leverage to take a long position, the entire capital will be lost if the market goes down by only 1%. For 400:1 leverage, an opposite swing of only 0.25% is needed to lose all funds. That is why it is important to set applicable levels depending on the risk management, instrument and account trader operate.
Regulators Allowing High Leverage
High leverage levels remain very popular among traders. However, retail traders usually ignore the risks of taking positions with high leverage and often end up losing money in trading.
These losses incurred by the retail trades alerted the regulators, and many reputed regulators have put a limit on the maximum leverage offered by the brokers over the past few years.
For instance, the Australian Securities and Investments Commission (ASIC), which before allowed up to 500:1 leverage for major currency pairs, has put a limit at 30:1. The European Securities and Markets Authority (ESMA) also updated its regulatory guidelines to limit the leverage at 30:1.
Though it is easy to find offshore brokers with high leverage levels, many reputed regulators still allow brokers to offer high margin leverage to traders.
Some of the reputed regulators allowing high leverage levels are:
Swiss Financial Market Supervisory Authority (FINMA) – Switzerland
Financial Markets Authority (FMA) – New Zealand
Financial Supervision Commission (KNF) – Poland
High Leverage Forex Brokers
To select the best high leverage forex brokers, we tested and reviewed several forex brokers. We opened live accounts and depositing real money with each broker. We also placed real trades in popular markets to get the real picture of the spread and commission, trading platform, deposits and withdrawals conditions, education, and customer service.
BlackBull Markets – Best Overall High Leverage Broker
IG Markets – Best High Leverage Broker for Beginners
CMC Markets – Best MT4 High Leverage Forex Broker
Saxo Markets – Best High Leverage Forex Trading Platform
Dukascopy – Best High Leverage Broker with Low Spread and Fees
All these brokers are regulated in multiple jurisdictions. To receive high leverage, traders need to open accounts under the relevant entity that is regulated by the regulator allowing high leverage.
Best Overall High Leverage Broker
We have picked BlackBull Markets as the best overall high leverage broker.
CMC Markets is headquartered in New Zealand. Traders on-boarded under the New Zealand-based entity of BlackBull can receive leverage of up to 500:1.
BlackBull offers trading in a wide range of markets that include forex, indices, stocks, commodities, and cryptocurrencies. It has some of the lowest trading and non-trading fees and has no limitations in the application of trading strategies.
Best High Leverage Broker for Beginners
We have picked IG Markets as the best high leverage broker for beginners.
IG has an extensive offering of educational materials relating to both the forex market and trading, making it the best platform for traders to start with. It is highly regulated and offers trading with forex, stocks, commodities, and many more.
IG is regulated by FINMA, which means traders under the broker's Swiss entity can receive high leverage levels.
Best MT4 High Leverage Forex Broker
We have picked CMC Markets as the best MT4 high leverage broker.
CMC Markets is a London-based forex and CFDs broker and was founded in 1989. It made a good reputation in the trading industry in a short period and offers trading services with almost 10,000 instruments.
CMC Markets offers trading services on both MT4 and MT5 platforms, two of the industry-leading platforms developed by MetaQuotes Software. It is regulated by FMA in New Zealand which offers maximum leverage of 500:1.
Best High Leverage Forex Trading Platform
We have picked Saxo Markets as the best high leverage forex trading platform.
When it comes only to forex trading, Saxo Markets is an excellent choice for traders looking for high leverage. It is a Danish broker but holds a license from Switzerland's FINMA, which allows the broker leverage up to 100:1.
It offers more than 180 currency pairs for trading and lists other popular assets like cryptocurrencies and commodities. It also offers forex options with 44 forex vanilla options with maturities from one day to 12 months, along with 6 FX touch options to only professional traders.
Best High Leverage Broker with Low Spread and Fees
We have picked Dukascopy as the best high leverage broker with low spread and fees.
Dukascopy is an excellent broker when it comes to fees. Our tests found that the broker charges an average spread of around 0.8 pips on the EUR/USD pair, which is much lower than the industry standard average of 1.6 pips. It offers an ECN trading account, along with an MT4 one, and usually charges a commission for trade executions.
Dukascopy is regulated by FINMA that offers leverage of up to 100:1 on major currency pairs.
High Leverage Forex Brokers List
Apart from the shortlisted high leverage brokers, here is a complete list of forex brokers that are well-regulated and offers high leverage levels, which we have tested and reviewed.
FAQ and More on High Leverage Brokers
Traders usually have many questions related to generic trading-related queries. We tried to pick and answer some of the most important queries related to forex offering high leverage.
US Forex Broker with High Leverage
All forex brokers should be registered with the Commodity Futures Trading Commission (CFTC) and be a member of the National Futures Association (NFA). Regulated US brokers can offer leverage up to 50:1.
Though many offshore forex brokers onboard US clients offering high leverage, we strongly recommend US traders not to open an account with such brokers as they are operating illegally.
Forex Brokers with 1:500 Leverage
There are many brokers offering leverage up to 500:1. Though many offshore regulators offer such high leverage, New Zealand's FMA is one of the few reputed regulators offering 500:1 maximum leverage.
Some of the forex brokers with 1:500 leverage are:
MT4 High Leverage Forex Brokers
MetaTrader 4 or MT4 trading platform is the most popular for trading forex and CFDs. The likeness of the platform among traders also prompted most of the brokers to offer trading services on MT4.
Some of the well-regulated MT4 brokers offering high leverage are:
Author of this review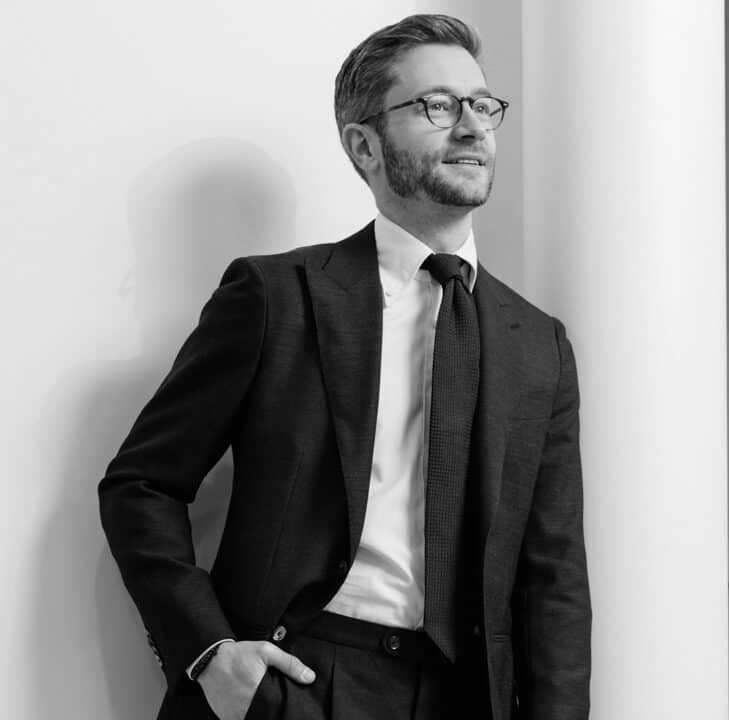 By George Rossi
Author of this review
I am a well-rounded financial services professional experienced in fundamental and technical analysis, global macroeconomic research, foreign exchange and commodity markets and an independent trader.
Now I am passionate about reviewing and comparing forex brokers.
Everything you find on BrokerTested is based on reliable data and unbiased information. We combine our 10+ years finance experience with readers feedback. Read more about our methodology