For this list, we have searched and tested several Technology Providers available in the Forex market.

In our research, we selected the best Forex Technology Provider in 2022. We have researched different types of Trading Technology Providers in the Forex market, and also have picked the best Financial Technology Providers for small businesses and Forex brokers.
What is Trading Technology in Forex Trading?
Trading technology is a professional trading software used by Forex brokers or financial firms giving them access to the Forex markets and their accounts. The use of trading technology has greatly speeded up the process of trade execution, and it has made it possible for traders to conduct more trades in a shorter period of time. In addition, technology has also made it possible for traders to access real-time market data and analysis tools, which can be invaluable in making sound trading decisions.
Different types of Trading Technologies are available in the market today. Some common types include:
Fintech Technology Solutions Provider
Blockchain Technology Service Provider
Business Technology Provider
AI Trading Technology Provider
Algorithmic Trading Technology Provider
Best Financial Technology Providers
As the Forex market continues to evolve, financial technology providers play an increasingly important role in providing traders with the tools they need to compete. By utilizing the latest technology, Forex technology providers can help traders to identify opportunities and make informed decisions. In addition, the use of technology can help to speed up the execution of trades and reduce costs.
There are many different Trading Technology Providers out there, so it is crucial to determine which one is best for your Forex trading needs. To choose the best technology providers, we searched and tested several companies in the market and here we provide the list that we selected as the best:
CQG – Best Share Trading Technology Solution
Launch FXM – Best MT4 Technology Provider
Trade Ideas – Best AI Trading Technology Provider
Quod Financial – Best Algorithmic and Automated Trading Technology Solution
Cyber Infrastructure (CIS) – Best FinTech and Business Technology Solution
Top Providers of Trading Technology
When deciding on the Top Trading Technology Providers, there are a few important factors to consider: a reputable and experienced provider, ease of use, and the solutions and prices of different providers.
Here we picked the Best Trading Technology Providers in the Forex market:
Trading Technology Providers
Features and Solutions
Pricing
CQG
CQG Algos, Server-Side Aggregation, Internalization, Trade Systems, and Auto-Trader
CQG Integrated Client – $595 + CQG Trading $250 or CQG Spreader $1400,
CQG QTrader – $75 + $0.25 Per Fill
$695 Cap (First $35 in Transaction Fees Waived),
CQG One – $100 + $0.25 Per Fill, $1000 Cap + $.03 Tail,
CQG Desktop – $25 + $0.25 Per Fill, $595 Cap
Launch FXM
MT4/MT5 Liquidity Bridge, MT4/MT5 Broker Tools, Forex Solutions, etc.
MT4/MT5 Trader Solution – $1,500/Month,
MT4/MT5 Web Trader – $1000/Month,
MT4/MT5 Mobile Trader – $1000/Month,
MT4 Multi Agent Commission Plugin – $500/Month
Trade Ideas
Artificial Intelligence, Brokerage Plus, Simulated Trading, One Click Trading, Chart Windows, etc.
Premium – $228/Month,
Standard – $118/Month
Quod Financial
Algorithmic Trading, Automated Trading, Execution Management Systems (EMS), Adaptive Market Making (MM), Full-Brokerage Retail Trading System, etc.
Pricing Request is Required
Cyber Infrastructure (CIS)
Blockchain Development, Artificial Intelligence, Augmented Reality, and Virtual Reality
Pricing Request is Required
B2Broker
Currency Rates Widget, B2Core IB, Setup/Support MT4/5, etc.
B2Core – Basic/$300/Month, Advanced/$1.500/Month, Enterprise/$2.500/Month
FAQ and More on Technology Providers Forex
In this part, we gather common questions about Forex technology providers. Usually, traders have many financial technology-related questions and here we assist in that.
Each provider has its advantages and disadvantages. You need to consider your goals and objectives before deciding which one is right for you.
How to Choose Financial Technology?
When it comes to financial technology providers, there are a lot of options out there. So, how to choose a suitable technology for your business? You should consider your objectives well before deciding which one meets your needs. Here are a few things to keep in mind:
Services Offered
Functionality
Ease of Use
Security
Flexibility
Cost
Best Technology Providers for Small Businesses
There are many different Forex technology providers suitable for small businesses, so it is important to do your research before choosing one. Here we selected some of the best Forex technology providers in the market:
TradeStation
Forexware
B2Broker
Best Financial Technology for Forex Broker
Forex brokerage companies need to have the latest and most innovative technologies to provide their clients with the best possible experience. With so much competition in the market, it can be difficult to know whom to choose. If you are looking for the best financial technology for a Forex broker, consider one of the following providers:
Match-Trade Technologies
Finstek
Launch FXM
B2Broker
Author of this review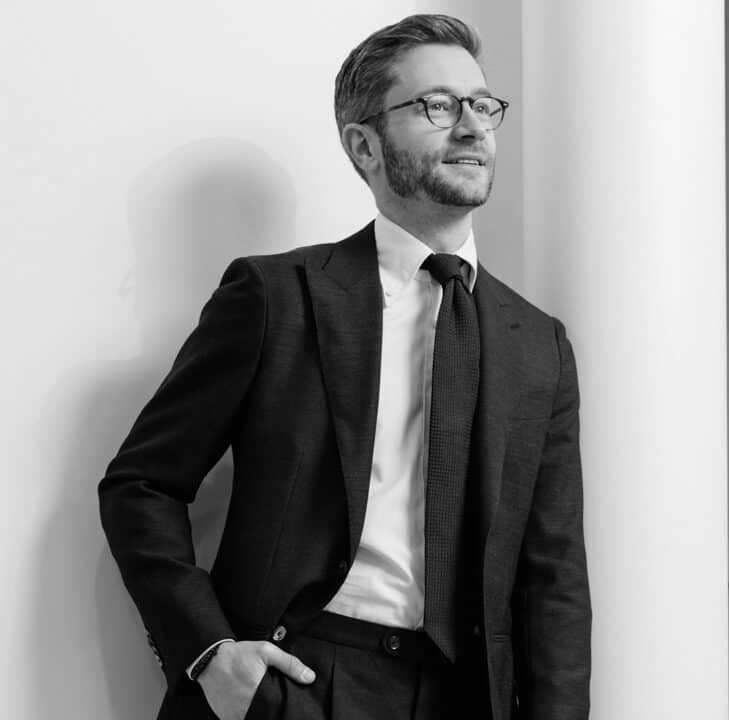 By George Rossi
Author of this review
I am a well-rounded financial services professional experienced in fundamental and technical analysis, global macroeconomic research, foreign exchange and commodity markets and an independent trader.
Now I am passionate about reviewing and comparing forex brokers.
Everything you find on BrokerTested is based on reliable data and unbiased information. We combine our 10+ years finance experience with readers feedback. Read more about our methodology