For this Best High Leverage Forex Brokers India article, we reviewed and tested 5 high leverage forex brokers operating within the country. We opened real accounts with each broker and deposited between $4000-$8000 and placed live trades into the popular instruments to determine spreads.

Also, we reached out to each broker's customer support to address the issues we had encountered. Finally we withdrew some of our funds to make sure that the withdrawal process is smooth.

We have chosen the best high leverage forex brokers in India based on the trading data we gathered and our experience as traders.
High Leverage in Forex
In the Forex market, leverage is a crucial aspect of investing that allows traders to multiply their income by using borrowed capital from forex brokers as their funding source. This borrowed capital needed for deposit in leveraged trading is called margin. Simply put, you need margin to create leverage. Leverage is presented as a ratio between the amount of money you own and the amount of money you can trade. Let's assume you intend to buy a position worth $50,000, with 50:1 leverage you will need $1,000. Find out more about the definition of leverage on Wikipedia.
Leverage can result in an increase in return on investment by trading larger positions, yet it is a double-edged sword that can lead to magnified losses as well. Hence, it is advised to choose proper leverage based on the amount of money you want to trade and the financial instrument you trade with. New traders should get acquainted with trading techniques and evaluate the potential risks before leveraging.
| Leverage Level | Margin Required |
| --- | --- |
| 🏅 50:1 | 2% |
| 🥉 100:1 | 1% |
| 🥈 200:1 | 0.5% |
| 🥇 400:1 | 0.25% |
Indian Forex Broker with High Leverage
Normally Indian Brokers are international entities that fall under particular regulations the broker is registered. Since the world authorities now restrict high leverage, the options to access high leverage are limited. There are a few ways how traders can access high leverage:
become a professional trader, prove the status, and claim high leverage from the broker
open account under a broker who still offers high leverage, like brokers from Switzerland (FINMA) and New Zealand (FMA), if available for the traders from India
open account under an offshore broker, the majority of them offer high leverage but are not recommended due to high risks and lack of regulations
Best Brokers with High Leverage in India
To select the best high leverage forex brokers India, we reviewed several high leverage brokers in India. We opened live accounts and deposited real money with each broker, also place real trades in popular market instruments to get the full picture of spreads, commissions, trading platforms, deposit and withdrawal conditions, education as well as customer support.
IG Markets – Best Overall High Leverage Broker India
Interactive Brokers – Best Commodity Broker with High Leverage in India
FP Markets – Best High Leverage Trading Platform in India
Swissquote – Best High Leverage Broker for Beginners India
BlackBull Markets – Best Broker with Low Spread and High Leverage
Traders need to make sure they are opening accounts under the right regulatory entity. If you want high leverage, then it's important that your broker is properly regulated and licensed in accordance with applicable law across all jurisdictions where its services will be utilized.
Best Overall Brokers in India with High Leverage
We have handpicked IG Markets as the overall best high leverage forex broker in India.
IG Markets is headquartered in London, UK, and regulated by FINMA. The Broker offers a wide range of markets to trade with including forex, indices, commodities, shares, cryptocurrencies, etc. It also offers extensive and in-depth educational materials on both the forex market and trading, as well as a demo account that traders can use to learn before opening a real account and starting to invest.
Under the FINMA regulator, IG Markets offers a 200:1 leverage level on most forex pairs to its clients. Traders outside of this jurisdiction can use high leverage under IG offshore branch, but we do not recommend offshore entities since they bear downside risks.
Best Forex Broker with High Leverage for Beginners India
We have chosen Swissquote as the best high leverage forex broker for beginners in India.
Swissquote Group Holding Ltd is headquartered in Gland (VD) with offices in Zürich, Bern, Dubai, Malta, Hong Kong, and London. The broker is suitable for beginners since it gives a comprehensive understanding of high leverage trading by offering exceptional in-depth educational materials. It offers a wide range of courses, video guidelines, webinars, and articles on the forex industry. Also, traders can open a demo account before opening the real account itself to test their strategies in order to minimize the risks of losing their hard-earned money.
The broker offers a 100:1 leverage level under the FINMA entity which is a good level to begin with.
Best Commodity Broker with High Leverage India
We have picked Interactive Brokers as the best commodity broker with high leverage in India.
Interactive Brokers was founded in 1977, in Greenwich, USA. It is a well-regulated broker and is licensed by SEBI. It is popular with its wide range of market instruments such as forex pairs, CFDs, stocks, cryptocurrencies, and commodities. Interactive Brokers offers the best high leverage conditions on the commodity market for its Indian clients; however, you need to be a professional trader in order to get access to high leverage levels.
To learn more about SEBI proceed to the SEBI website, or follow them on Twitter.
Best High Leverage Trading Platform in India
We have chosen FP Market as the best high leverage trading platform in India.
FP Markets, also known as First Prudential Markets, is a high leverage broker headquartered in Australia, in 2005. The broker offers trading with forex, indices, stock, commodities, and cryptocurrencies.
FP Markets has specifically designed their PRO Account to allow high leverage trading up to 500:1. The broker offers high leverage traders to open their accounts on popular MetaTrader4 and MetaTrader5 platforms. Both platforms offer trading services on desktop, web, and mobile.
Best Broker with Low Spread and High Leverage India
We have picked BlackBull as the Best Broker with Low Spreads and High Leverage in India.
BlackBull Markets is headquartered in New Zealand. The broker offers over 200 trading instruments on forex, stocks, indices, and commodities markets. All BlackBull Markets' spreads are below the industry average on most of the market instruments with zero commissions charged.
BlackBull offers a 500:1 leverage level under the FMA entity.
Top 100 Regulated Forex Brokers with High Leverage
Many regulators across the globe are restricting high leverage levels, normally brokers offering high leverage fall under international regulators. There are some offshore entities that allow high leverage but we do not recommend using them because of the high risks. Apart from the above-mentioned shortlist of high leverage forex brokers India here is a complete list of forex brokers offering high leverage that we have reviewed.
FAQ and More on High Leverage Brokers in India
Traders often raise questions on trading-related topics. Hence, we tried to find and answer some of the most important queries associated with Indian forex brokers offering high leverage trading.
High Leverage Crypto Brokers in India
In terms of trading cryptocurrencies, most brokers in India offer Crypto CFDs trading. These are not real trades but rather speculation on their price movements and high leverage crypto exchange can be accessed if a trader opens an account with Swissquote and BlackBull brokers under FINMA/FMA regulations. Offshore regulators will also provide high leverage crypto exchange but we do not recommend them since they may come at greater risk due to fraud.
Author of this review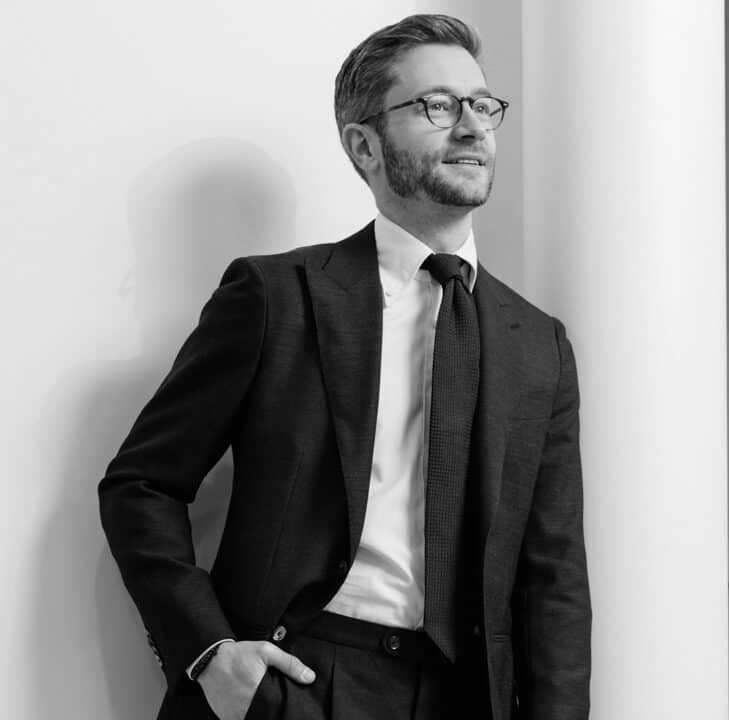 By George Rossi
Author of this review
I am a well-rounded financial services professional experienced in fundamental and technical analysis, global macroeconomic research, foreign exchange and commodity markets and an independent trader.
Now I am passionate about reviewing and comparing forex brokers.
Everything you find on BrokerTested is based on reliable data and unbiased information. We combine our 10+ years finance experience with readers feedback. Read more about our methodology