For the Best High Leverage Forex Brokers Australia list, we have reviewed and tested 15 forex brokers regulated by ASIC.

We have opened accounts with these brokers and deposited between $4,000-$8,000. We placed live trades in each popular market to get the real spreads charged. We also reached out to each broker's customer support team to resolve the problems we had faced and eventually withdrew our funds to check the withdrawal process.

We have chosen the best high leverage forex brokers Australia based on our experience and knowledge as traders.
What is Leverage in Forex Trading?
Leverage is a strategy where traders borrow capital from brokers to invest in trading instruments. It enables investors to take larger positions and artificially amplify transaction seizes in order to benefit from each transaction. The borrowed money required to purchase securities is called margin. Buying on margin is carried out in a margin account which is one of the main accounts that brokers suggest to their consumers.
Leverage is represented as a proportion of debt compared to capital. The leverage ratio and margin requirements differ with each broker. The offered amounts are usually 50:1, 100:1, and 200:1. Let's assume that you place a CFD trade worth $2000 with a 200:1 leverage level. This means that you only need 0.5% of the required total value of the position ie $10. Read more about leverage on Wikipedia.
There are several ways how traders can access high leverage:
open account under the broker operating under the entities that still offer high leverage like FINMA or FMA.
become a professional trader, prove your status as an expert, and get access to high leverage from the broker
open an account under an offshore broker which we do not recommend since the majority of them bear high risks of losing capital.
| Leverage Level | Margin Required |
| --- | --- |
| 🥇 400:1 | 0.25% |
| 🥈 200:1 | 0.5% |
| 🥉 100:1 | 1% |
| 🏅 50:1 | 2% |
What is the Best Leverage for Forex Trading?
Choosing the right leverage for your forex trading is a crucial aspect that needs to be taken into account. Understing what leverage is most appropriate to you requires comprehensive knowledge about the economy and political situation of an individual country, global macroeconomics, and how volatility impacts the market. Leverage magnifies the return on investment as well as the possible risks of losing your funds. As a result, many regulators are restricting high levels of leverage to prevent traders from huge losses.
There are several rules that traders have to consider before selecting the right leverage:
the amount of capital a trader will deposit
considering the possible risks
understanding how many positions you will allow yourself to open
Leveraging can be tricky while it obviously has benefits, it may also amplify the losses. One can even lose more money than the available investment balance.
What is the Best Leverage Level for a Beginner?
High leverage can be useful only if only used correctly. New traders often take advantage of high leverage, but the lack of information may result in a scenario where high leverage doesn't play out the way it was expected.
So, if you are a beginner the ideal start would be to use leverage between 1 and 10 and a $10,000 balance.
Best Forex Brokers with High Leverage in Australia
To come up with this Best High Leverage Forex Brokers Australia list, we have tested out several brokers. We opened real accounts with money deposited; then placed live trades to see how deposit and withdrawal processes are operating.
BlackBull Markets – Best Overall Australia Broker with High Leverage
IG Group – Best Forex Broker with High Leverage in Australia for Beginners
Saxo Bank – Best Australia MT4 High Leverage Broker
CMC Markets – Best Broker with High Leverage and Low Spread Australia
It is important to make sure your broker has the proper licensing and regulatory requirements in all jurisdictions where they provide services.
ASIC used to provide high leverage levels up to 400:1; however, things changed since ASIC restricted leverage to 30:1 in 2021. As mentioned above, high leverage trading can be accessed in Australia by becoming a professional trader and proving the status or by opening an account under an offshore entity. Yet we do not recommend offshore brokers for the high risks they involve.
Best Overall Australia Broker with High Leverage
We picked BlackBull Markets as the best overall broker with high leverage in Australia.
BlackBull is a forex and CFD broker established in 2014, with headquarters in Auckland, New Zealand. The broker proposes over 200 instruments in forex, indices, stocks, and commodities.
The broker offers excellent trading conditions with relatively low spreads and also offers in-depth educational materials for traders.
Best Forex Broker with High Leverage in Australia for Beginners
We chose IG as the best high leverage broker for beginners.
Founded in 1974, IG has its headquarters located in London. It holds licenses from industry-leading regulators FINMA and FCA. The broker offers trading with forex, indices, commodities, shares, and cryptocurrencies.
IG has an extensive collection of educational materials for traders that are new to the forex market and want a beginner-friendly site.
Best Australia MT4 High Leverage Broker
We handpicked Saxo Markets as the best MT4 platform with high leverage.
Saxo Market is a Danish broker that has been in operation since 1992. They provide traders with access to forex, shares, ETFs, commodities indices, options, bonds, and futures which are all backed by solid product offerings from around the world.
Saxo Markets holds the best offering with conditions on MT4 – minimum deposits, low spreads, and smooth deposit and withdrawal processes.
Best Broker with High Leverage and Low Spread Australia
We chose CMC Markets as the best Australian forex broker with low spreads offering high leverage.
CMC Markets is a UK-based leading forex broker, offering financial trading services with contracts for differences and spread betting. It was founded in 1986 and is one of the few brokers that are publicly listed on the London Stock Exchange (LSE) under the ticker CMCX. The broker offers trading in such markets as forex, indices, stocks, commodities, and cryptocurrencies.
CMC Markets offers spreads below the industry average across all markets.
Australia Forex Brokers with High Leverage List
Here is the extended list of High Leverage Forex Brokers Australia:
FAQ and More on Australia Forex Brokers with High Leverage
Traders often rise different trading-related questions. In this article, we tried to give comprehensive answers to them.
High Leverage Crypto Trading Australia
Cryptocurrency trading is available in Australia through crypto exchange – buying or selling cryptos; traders need to open crypto wallets first. Also, Australians can trade crypto by speculating on CFDs, as most forex brokers offer.
Some of the brokers allowing high leverage crypto trading are:
Interactive Brokers
IG Markets
Author of this review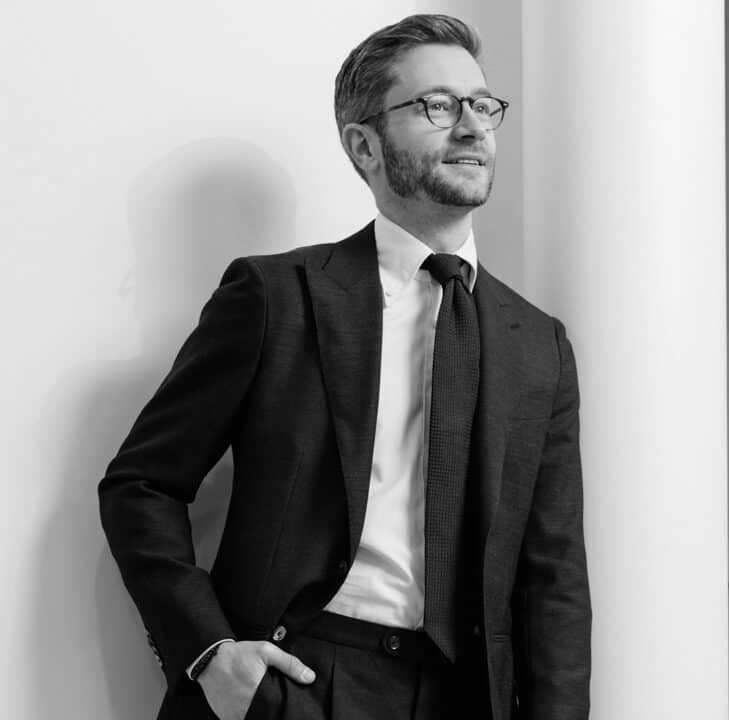 By George Rossi
Author of this review
I am a well-rounded financial services professional experienced in fundamental and technical analysis, global macroeconomic research, foreign exchange and commodity markets and an independent trader.
Now I am passionate about reviewing and comparing forex brokers.
Everything you find on BrokerTested is based on reliable data and unbiased information. We combine our 10+ years finance experience with readers feedback. Read more about our methodology