For this list, we tested several brokers offering forex trading tools.

For this article, we opened real accounts with deposits between $4,000 and $8,000, then placed real trades in each market to get the full picture of spreads and conditions. We also reached out to customer support to solve the issues we have faced while depositing or withdrawing the funds.

We picked the best brokers with forex trading tools based on our trading data and experience as a trader.
What is Forex Tarding Tool?
Forex trading might be daunting for novice and seasoned traders alike, and trading tools are designed to improve trading skills and performance, helping with important information or analysis. Trading tools gather all together what broker or trading platform may offer including analysis, technical analysis, various calculators, convertors, market news, research, insights, economic calendars, trading signals, etc.
The range of trading tools may vary depending on each broker's offering, while some may offer comprehensive tools and run in-house analysis center to support traders or provide just basic range like Economic Calendar and News Feed, making them one-stop choice with all necessary tools and environment available. Read Best Technical Analysis Forex Brokers

So in case tools are limited or poor at Brokers offering, there are third-party providers that may focus on particular tool like News, Reviews, Analysis etc, making them great providers too like famous TradingCentral or TradingView specialized sites. Read about Trading Signal Providers.

Forex trading tools can either be paid by a subscription or be offered free of charge.
It is important to select and use those tools that are best for your needs, trading style, and the particular market. However, there are some forex trading tools that are useful to most traders, regardless of their trading styles and strategies:
Technical Analysis in Trading Platform
Market Analysis
Trading Signals
Insights
Economic News calendar
Charting Tools Software
Research Tools
Financial News
Various Converters
Currency Correlation tools
Calculators
Risk Management Tools
Type of Tool
Trading tool
🖥️ Trading Platforms
💻 cTrader
👨‍💻 MetaTrader 4/5
📱 TradeStation
📊Charting Software
📈 Bar Chart
📉 Histogram Chart
🗠 Bubble Chart
🔍Research Tools
📰 Newsfeed
🧮 Screener
⌚ Watchlist
🖩 Calculators
📓 Pip Calculator
📁 Margin Calculator
📑 Volatility Calculator
🧮 Technical Analysis Indicators
🔁 On-Balance-Volume (OBV)
⏱️ Relative Strength Index
⚙️ Bollinger Bands
Best Forex Analysis Tools
Forex analysis is the study of currency pairs and how they change in price and what kind of factors can cause the change. It's used by traders who buy foreign exchange to make money from its fluctuations.
There are two types of forex analysis – fundamental and technical.
Fundamental analysis is used to analyze the change in the forex market by monitoring external factors such as the unemployment rate, gross domestic product (GDP), or any other political, economic, and social factors.
Technical analysis is employed to evaluate and identify trading opportunities by examining past market data. It comes both in manual – where traders manually examine technical indicators – and automated forms – where trader "teaches" the software to look for certain signals.
Despite the fact that there are no best analysis tools since everything depends on the trading strategy, we have picked some tools useful for all traders regardless of the used strategies:
Moving Averages, Stochastic and MACD, On Balance Volume – Best technical analysis tools for forex trading
Earnings per share or EPS, Price-to-earnings (P/E) ratio, Return on equity, Dividend payout ratio – Best forex fundamental analysis tool
Stop loss and targets levels, Risk – reward ratio, Position size – Best forex risk management tool
Trend following, Oscillators – Best crypto trading tool
Best Trading Tools Forex Brokers
To come up with this list, we opened live accounts with each broker with advanced trading tools. We deposited money and placed real trades to see each broker's offerings. We tried to pick those with a more sophisticated range of tools.
FxPro – Overall Best Forex Broker with Trading Tools
XM – Best Broker with Forex Trading Tools for Beginners
BlackBull Markets – Best Broker with Forex Tools MT4
GKFX Best Tools Broker with Lowest Spread
Saxo Bank – Best Broker for Forex Trading Tools Mac
Overall Best Forex Broker with Trading Tools
We chose FxPro as the best broker with forex trading tools overall.
Founded in 2006, FxPro is a major CFD provider of 6 asset classes such as Forex, Shares, Spot Indices, Futures, Spot Metals, and Spot Energies with access to top-tier liquidity with no dealing desk intervention.
FxPro offers trading tools that are above average for the industry. It provides decent fundamental analysis as well as works with Trading Central – a third-party provider – to offer technical analysis. The broker also offers an economic calendar, multiple calculators, VPS, and algo trading to its clients through MT4 and cTrader platforms.
Best Broker with Forex Trading Tools for Beginners
We picked XM as the best broker with trading tools for beginners.
XM has been in operation since 2009 and is one of the best CFD and forex providers across the globe. XM offers outstanding educational resources and market research. XM is a MetaTrader-only broker with a user-friendly interface and low fees offering an exclusive package of algorithmic technical analysis tools for its clients coupled with economic calendar, newsfeed, and forex calculators.
Best trading tools for beginners must have 3 important aspects, First, the platform should be easy to use and beginner-friendly. Second is the provision of a variety of educational materials to get new investors off to a strong start. And third, the best platforms deliver access to quality stock market research.
Best Broker with Forex Tools MT4
We picked BlackBull Markets as the best MT4 broker with forex trading tools.
BlackBull was founded in 2014 in New Zealand serving more than 10,000 clients in over 180+ countries. BlackBull is an industry-leading ECN broker offering access to more than 300 tradable instruments on MT4/5 and WebTrader with 24/6 support. The broker offers good market insights and economic calendars, and charts for traders.
Typically MT4 is packed with various indicators and trading tools with the help of which traders can easily forecast price dynamics. However, some might find MT4 outdated and prefer MT5 instead.
Best Tools Broker with Lowest Spread
We chose GKFX as the best broker with low spreads and forex trading tools.
Since 2010, GKFX is operating as a global CFD provider offering great market research and analysis tools. GKFX offers technical analysis through Trading Centra, a user-friendly Autochartist tool that relies on chart analysis as well as support and resistance levels to suggest emerging trends
and options for trade.
The broker offers the lowest spreads for almost all instruments in the market particularly for forex (0.67 pips) and cryptos (36.62 pips).
Best Broker for Forex Trading Tools Mac
We chose Saxo Bank as the best broker with forex trading tools for Mac.
Founded in 1992, Saxo Bank is a multi-asset broker with brilliant research and market analysis tools and over 40,000 securities to trade. It offers advanced charting and trading capabilities with a comprehensive newsfeed.
Saxo Bank's SaxoTrader Pro desktop trading platform and SaxoTrader GO web and mobile trading app are excellent trading software for Mac users. However, there is no big difference whether you are using Mac or any other operating system.
List of Brokers with Great Trading Tools
Here we made a list of brokers that provide comprehensive tools for Forex trading making them almost one-stop place gathering education, trading performance, research and good tools.
Forex Brokers
Our test details
Broker Review
FxPro
Deposit Amount: Over €5,000
Total Trade: 15 trades
FxPro Review
Pepperstone
Deposit Amount: Over €6,000
Total Trade: 12 trades
Pepperstone Review
Tickmill
Deposit Amount: Over $8,000
Total Trade: 12 trades
Tickmill Review
Blackbull Markets
Deposit Amount: Over €4,000
Total Trade: 12 trades
BlackBull Markets Review
ActivTrades
Deposit Amount: Over €5,000
Total Trade: 12 trades
ActivTrades Review
XM
Deposit Amount: Over €5,000
Total Trade: 12 trades
XM Review
FXM
Deposit Amount: Over €6,000
Total Trade: 12 trades
FXTM Review
IC Markets
Deposit Amount: Over €5,000
Total Trade: 12 trades
IC Markets Review
Vantage FX
Deposit Amount: Over €5,000
Total Trade: 15 trades
Vantage FX Review
INFINOX
Deposit Amount: Over €4,000
Total Trade: 9 trades
INFINOX Review
FAQ and More on Trading Tools Forex Brokers
Beginner traders often rise trading-related questions. We tried to give comprehensive answers to some of the most important queries related to forex trading tools.
Forex Trading Tools Free
Forex trading tools are available both on a subscription basis and free of charge. Some basic tools are mainly available for free, however, to get access to more advanced tools traders might pay fees based on the offering available by other specialized providers., also Brokers offer some range of tools depending on each proposal, while some might be on fee basis too.
Here are some of the most popular free forex trading tools available on platform:
Trend Lines
Moving Averages
Relative Strength Index
On-Balance Volume
Online Trading Tools
Forex website tools for traders can be found on multiple websites and platforms, as well as social media platforms like Youtube, etc. Brokers also provide multiple third-party analytical and research tool providers.
It is important to find a reliable source because scammers will sometimes set up fake sites that look like they're from trade organizations or financial firms. Check our article on Forex Trading Indicator Providers
Fibonacci Tool Forex
Fibonacci retracement is a method of technical analysis for determining support and resistance – called after Fibonacci sequence numbers – levels depicted in horizontal lines. Each level is associated with a percentage. The percentage is how much of a prior move the price has retraced. The Fibonacci retracement levels are 23.6%, 38.2%, 61.8%, and 78.6%. While not officially a Fibonacci ratio, 50% is also used.
Based on our experience, we found several brokers with Fibonacci retracements.
OANDA
Interactive Brokers
FxPro
Automated Forex Tools
To set up an auto trading system traders usually use trading tools by which robot or auttomated system will take an etry and exit points. Here are some of the most used tools for auto trading:
Moving average (MA)
Exponential moving average (EMA)
Stochastic oscillator
Moving average convergence divergence (MACD)
Bollinger bands
List of brokers offering these tools:
Author of this review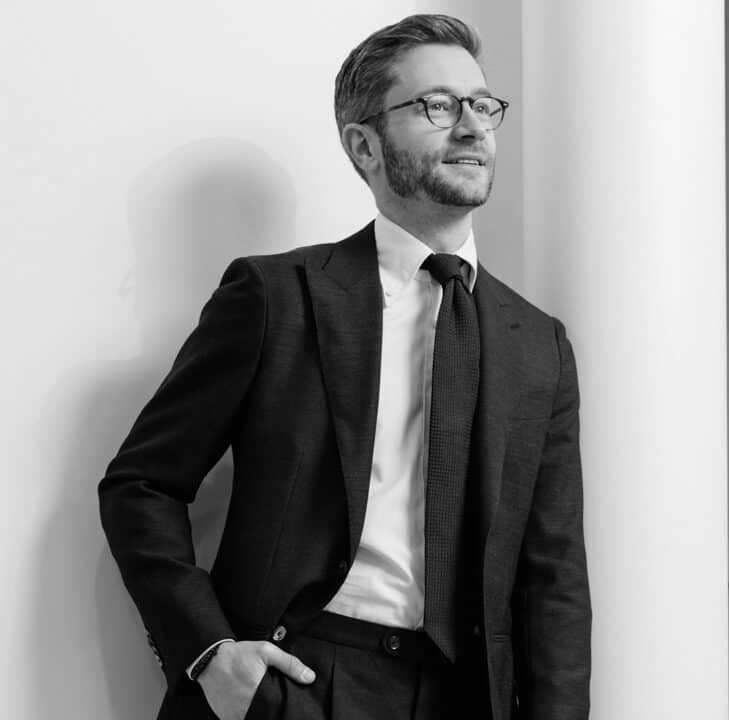 By George Rossi
Author of this review
I am a well-rounded financial services professional experienced in fundamental and technical analysis, global macroeconomic research, foreign exchange and commodity markets and an independent trader.
Now I am passionate about reviewing and comparing forex brokers.
Everything you find on BrokerTested is based on reliable data and unbiased information. We combine our 10+ years finance experience with readers feedback. Read more about our methodology