For this list, we have searched and tested several Trading Indicator Providers available on Forex market.

In our research, we selected the best Trading Indicators Providers in 2022. We have also researched Forex Trading Indicators suitable for different types of trading strategies.
What are Indicators in Forex Trading?
Trading Indicators are mainly technical analysis tools typically plotted as a chart pattern. They are applied to a trading chart to make a clearer analysis.
Indicators in Forex trading seek to predict how the market will behave in the future and which patterns are likely to be repeated by examining historical data: currency price, volume, and market performance.
With the help of price chart data, they indicate where the price is going, or whether the price is in an overbought or an oversold condition.
Some Popular Forex Trading Indicators:
Types of Indicators
Trading Indicators
📊 Trend Indicators
🧮 MA Trading Indicator (Moving Average)
💻 Moving Average Convergence/Divergence (MACD)
📍 Relative Strength Index (RSI)
📚 ADX Trading Indicator (The average Directional Index)
📈 Mean Reversion Indicators
📇 Relative Strength Index (RSI)
📂 Bollinger Bands
📜 Internal Bar Range
🔄 Volatility Index (VIX)
📱 Momentum Indicators
📉 Relative Strength Index (RSI)
📘 Rate of Change (ROC)
📓 Stochastic Oscillator
📰 Volume Indicator Trading
🔁 On-Balance Volume (OBV)
📌 Chaikin Money Flow
📔 Klinger Oscillator
Are Indicators Enough for Successful Trading?
Forex Trading Indicators are good tools but do not guarantee any success in trading, all depend on the trading purpose and strategy the trader follows.
While Trading Indicator Providers are individual firms or persons, they can also create indicators by themselves either for automated trading or manual use, also be as a provider company and sell it to traders. Some companies specialize in developing proprietary trading indicators that leverage big data analytics or machine learning algorithms, while others simply offer users access to popular trading indicators from other sources.
There are a number of Forex brokers that offer good trading indicators to their clients. These indicators can be very helpful in making trading decisions, and they can also provide traders with an edge over their competition. Some of the best Forex brokers offering good trading indicators include:
FxPro
IG Markets
Interactive Brokers
Pepperstone
Tickmill
Price Action Trading vs Indicators
Price action trading and indicator-based analysis are two different approaches to trading the markets. They are typically used to determine the opening and closing of the possible trade, but depending on the strategy the trader deploy can be used both or each separately in combination or solely.
Price action trading relies on analyzing price patterns and trends on a chart in order to identify opportunities for profit. In contrast, the indicator-based analysis uses technical indicators such as moving averages or oscillators to help determine when key buy and sell signals are triggered.
While both methods have their advantages and disadvantages, it can be difficult for traders to choose between them. On one hand, Indicator Trading which uses mathematical indicators to identify potential opportunities is widely used and provides clear and objective signals of market movements. But on the other hand, many traders find that interpreting these signals can be complicated and unwieldy, especially at times when market volatility is high.
Meanwhile, Price Action Trading may seem simpler than indicator-based techniques, analyzing price fluctuations requires deep knowledge of chart patterns, characteristics of different asset classes, and overall market psychology.
To choose between these two approaches is largely a matter of personal preference. However, traders should carefully weigh both options before deciding which technique to use in their trading strategy.
Best Forex Trading Indicators Providers
There are many Trading Indicator Providers in the Forex market offering indicators to forecast upcoming trends and help investors make more informed decisions. With the right trading indicator providers alongside your own experience and intuition, you can become a more successful trader and navigate the Forex market with confidence.
Trading indicators often can be available for free as an additional service offered by the Forex brokers, while trading indicator providers usually sell them at extra costs or either as a subscription, defined by the provider.
Here we provide a list of Top Trading Indicator Providers as well as Brokers offering reliable indicators for trading:
FX141 – Best Trading Indicators Provider Overall
Bollinger Bands – Best Technical Indicators for Stock Trading
MYC Trading Indicator – Best Indicators for Crypto Trading
FXCM – Best Forex Indicators Provider UK
Interactive Brokers – Best Platform for Trading Indicators US
As a result of our research, we picked FX141 as the Best Trading Indicators Provider Overall. The platform offers different types of Forex trading Premium and Free indicators.
Best Provider of Indicators for Trading
There are a lot of Trading Indicator Providers out there, and sometimes it can be hard to know which ones to trust. Each of these trading indicator providers has a proven track record of success, and they offer a variety of different services that can suit the needs of any trader.
Here is the list of some of the Best Trading Indicator Providers and Brokers with Good Indicators inbuilt into the platforms that we have tested and reviewed:
| Trading Indicator Providers | Fees | Trading Indicators |
| --- | --- | --- |
| FX141 | Free and Premium Packages | MT4/MT5 Trend Indicators, Forex Entry Point Indicator, Stochastic Divergence Indicator, etc. |
| Bollinger Bands | Free Trial, $29/Month | 50+ Technical Indicators Including John Bollinger's Proprietary Indicators |
| MYC Trading Indicator | BTC-Only Spot/$60 a Month, BTC+Alt Spot/$120 a Month, Crypto Futures/ $150 a Month | Trend Analysis, Momentum Oscillators, Crypto Trading Signals |
| FXCM | Free 14-Day Trial | Moving Average Ribbon, TEMA, Pivot Points, Trend Identifier, etc. |
| Interactive Brokers | Free | Accumulation/Distribution Line, Accumulation Swing Index, Adaptive Moving Average, ADX/DMI Indicator, etc. |
| IG Markets | Free | Aroon, Average True Range, Awesome Oscillator, Bollinger Bands, Chaikin Volatility, etc. |
| Pepperstone | Free | Trading Simulator, Smart Trader Tools for MetaTrader, Autochartist. |
FAQ and More on Trading Indicators
Usually, there are many trading indicators-related questions traders have either about providers or which one is the best for the practice. Here we answer some of the common questions related to Forex trading indicators.
Best Indicators for Short Term Trading
When it comes to Short Term Trading, timing is everything. You need to identify potential opportunities quickly, and then move in and out of the market swiftly to lock in profits.
Here we picked some of the Best Trading Indicator Providers for short term trading:
Moving Averages
Relative Strength Index (RSI)
Stochastics
Average Directional Movement (ADX)
Bollinger Bands
Scalp Trading Indicators
Scalp Trading Indicators are technical analysis tools that provide precise information on price movements and allow traders to enter and exit trades quickly, which is essential in executing short-term strategies. Some of the most common Scalp Trading Indicator Providers in Forex trading are:
SMA Indicator
EMA Indicator
MACD Indicator
Parabolic SAR indicator
Best Technical Indicators for Day Trading
Each trading strategy may use different types of indicators or a combination of them. Here we searched and listed the Best Indicators for Day Trading. However, we remind you to not follow and use any information as trading advice and use your own system for your trading purpose:
Moving Averages
Bollinger Bands
Relative Strength Index (RSI)
Commodity Channel Index
Best Indicators for Swing Trading
Each trading strategy may use different types of trading indicators or a combination of them. One essential component of Swing Trading is using reliable trading indicator providers to time your entry and exit points. These trading indicator providers help to quantify market trends and determine which trades are likely to be most profitable.
Here we picked the Best Technical Indicators for Swing Trading. However, we remind you to not follow and use any information as trading advice and use your own system for your trading purpose:
Relative Strength Index
Moving Averages
Volume
Stochastic
Author of this review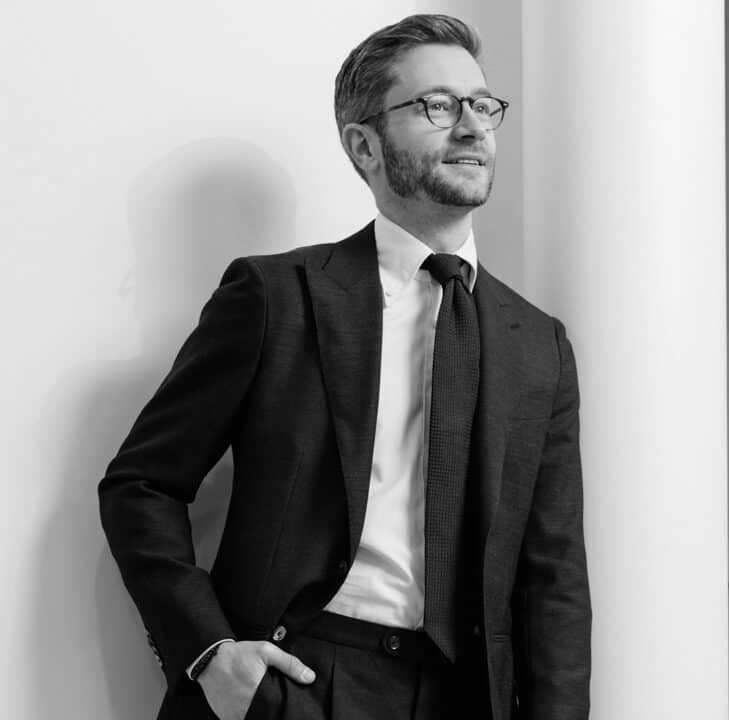 By George Rossi
Author of this review
I am a well-rounded financial services professional experienced in fundamental and technical analysis, global macroeconomic research, foreign exchange and commodity markets and an independent trader.
Now I am passionate about reviewing and comparing forex brokers.
Everything you find on BrokerTested is based on reliable data and unbiased information. We combine our 10+ years finance experience with readers feedback. Read more about our methodology