For this list, we have searched and tested several trading signal providers available on Forex market.

In our research, we selected the best free and paid trading signal providers in 2022. We have also researched Forex signal providers across South Africa, Australia and The UK.
What Are Forex Signals?
Forex Signals are indicators or combinations of factors that may suggest entering a trade on a currency pair, usually at a specific price and time. The signals are generated either by a human analyst or an automated Forex robot supplied to a subscriber of the forex signal service and might be sent as online platforms notifications, push notifications, email notification etc. for either manual or automatic execution, based on the preferences trader chooses.
By using trading signals, it becomes possible to enhance the results of the trades, since traders get to know when to enter or exit trading positions based on observations like price action or volume, avoiding emotional decisions.
The majority of Forex brokers offer Trading Signals either as push notifications or as alert systems inbuilt into the platform. However, most often only simple trading signals or available popular trading tools are available free of charge and others might be available for a fee on a marketplace.
Most of Forex Signals are based on popular Technical Analysis Tools and Price Action:
Trading Signals
Tools
Based on Technical Analysis Tools
📊 Moving Average (MA)
📈 Bollinger Bands
📉 Average True Range (ATR)
📰 Moving average convergence/divergence or MACD
📍 Fibonacci
💻 Relative Strength Index (RSI)
📱 Pivot Point
Based on Price Action
📈 Price Chart
📉 Charting Tools
What Makes Good Forex Signal Provider?
Good Forex signal provider should be a reliable source first of all. However, we recommend checking carefully whether the trading signal provider is a reliable source and better to test strategies before applying it for live trading.
There are various signals available for trading purposes, some are inbuilt into the brokers' trading platform, while the majority are offered by providers.
This can include Market leaders and platforms like ZuluTrade or Social Trading, or some individuals or companies may create their own patterns and systems for signal providing which can be free or paid signals.
Trading signals available via groups, Telegram Signal Channels, WhatsApp, email, etc. should be treated very carefully since most of the individual falls to none of the regulations so you won't be able to recover money, and risks are very high.
Trading signal providers typically charge a subscription fee for their service. There are also some trading signal providers offering a free trial period. Trading signal providers can be useful for both beginners and experienced traders: new traders can use signals to learn about the market, while experienced traders can use trading signals to confirm their own analysis or to help them find new trading opportunities.
It is important to remember that trading signals should not be the only source of information used when making trading decisions. Other factors such as fundamental analysis and technical analysis should also be considered.
Best Free Forex Signal Providers
Forex trading signals are essential for beginning traders, so it is important to consider both brokers with Trading Signals and Free Trading Signal Providers offering Signal Services.
A broker with trading signals or any trading signal provider might be a better option for beginners as it is a one-go place where traders can find education, support materials, and signals, suitable for beginners' trading platforms.
To pick the best free trading signal providers, we searched and tested several signal providers on market that have free signals, in most cases they are either simple or based on social trading.
Here is the list of the best Free Trading Signal providers:
PipChasers – Best Free Forex Signal Provider Overall
WeTalkTrade – Best Free Forex Signal App
Bull Signals – Best Free Daily Forex Signals
Learn2Trade – Best Free Forex Signals Service
eToro – Best Free Copy Trading Signals
Top Free Forex Signals Providers
There are a variety of different trading signals available to traders, and it is important to choose trading signal providers that offer the right mix of features and complexity for your needs.
We recommend using only reliable trading signal providers or brokers for signals, as this will help ensure that you receive accurate and timely information. With the right trading signal providers, you can help maximise your potential investment success.
Here we selected a few of the Top Free trading signal providers, including some Brokers with good signals:
| Forex Signal Providers | Fees | Trading Signals |
| --- | --- | --- |
| PipChasers | Free | Offering between 5 and 9 signals each week |
| WeTalkTrade | Free lifetime access | 2000+ profit pips every month |
| Bull Signals | Free | Daily trading Forex signals |
| Learn2Trade | Free or Premium at £35/month | Telegram signals app |
| Algo Signals | Free, but need to deposit $250 into a partnered broker | 1-6 signals a week or less |
| FXLeaders | Free service but not entry price | 90-100 free forex signals per month |
| Forex Signal Factory | Free | Telegram signals app |
| eToro | Free | Daily tips (top trades and posts) |
Best Paid Forex Signals Providers
There are a lot of trading signal providers out there, and sometimes it can be hard to know which ones to trust. That's why we have compiled a list of some of the best-paid trading signal providers. Each of these trading signal providers has a proven track record of success, and they offer a variety of different services that can suit the needs of any trader.
As a result of our research, we picked 1000pip Builder as the Best Paid Forex Signal Provider Overall. 1000pip Builder is founded by Bob James who worked for one of the leading financial services institutions in London and has over 10 years of experience as a skilled Forex trader and mentor.
1000pip Builder offers expert advice directly from a professional trader. Designed to offer additional insight to traders who want to improve their profits, this platform offers signals and guidelines directly to your inbox to improve your trading and reduce any losses in the process.
List of Paid Forex Providers
Here is the list of the Top Paid Forex Signals Providers that we have tested and reviewed:
| Forex Signal Providers | Fees | Trading Signals based on |
| --- | --- | --- |
| 1000pip Builder | A month/$97, 3 month/$227, 12 month/$397 | Price Action/ Technical Analysis |
| Zero to Hero FX Signals | $95/month, $195/3 month, $295/6 month, $395/12 month | Price Action/ Technical Analysis |
| Bull Bear Forex | Basic/€10 per month, Standard/€50 per month, Advanced/€100 per month, Professional/€150 per month, Elite/€200 per month, Ultimate/€250 per month | Price Action/ Technical Analysis |
| Profit Forex Signals | Professional 2000/$99 per month, Ultimate 5000/$249 per month, Pearl 9000/$499 per month, Premium FX Account Money Management/$999 per month | Price Action/ Technical Analysis |
| MQL5 | $30/month on average | Price Action/ Technical Analysis |
| ForexSignals.com | €52/per month, €31/6 months, €20/12 months | Price Action/ Technical Analysis |
| Learn2Trade | Start costs $25/per month, automated service costs $150/per month | Price Action/ Technical Analysis |
| FXPremiere.com | Basic FX Signals $37/monthly, Standard FX Signals $97/4 Months, Premium FX Signals $199/12 Months, LifeTime Forex + Gold/Oil Signals/$500 | Price Action/ Technical Analysis |
FAQ and More on Forex Trading Signals Providers
Usually, there are many Forex trading signals-related questions traders have either about providers or which one is the best for the practice. Here we answer some of the common questions related to Trading Signals.
Forex Signals Providers in South Africa
There are a number of trading signal providers in South Africa, each offering its own unique services. Some of the most popular providers include 24 Forex, AvaTrade, Johannesburg Forex Signals, etc. Each of these trading signal providers offers a different set of features and services, so it's important to choose one that meets your specific needs.
When choosing a trading signal provider, it's important to consider the quality of the signals they provide. A good provider will offer signals that are accurate and timely, giving you the information you need to make successful trades.
Forex Signals Providers in Australia
There are many trading signal providers in Australia that can help you make better forex trading decisions. These providers offer a variety of services, including real-time alerts, trading recommendations, and automated trading systems.
It's important to select a provider that has a good reputation and meets your trading needs. In Australia, you can find some Forex brokers that offer access to the best signals providers. Among them are Pepperstone, IC Markets, FP Markets, etc.
Forex Signals in UK
Forex trading signal providers in the UK can offer you a range of different services. Before choosing a provider, it is important to do your research and make sure that they are reputable and have a good track record. There are a few factors to consider when selecting a trading signal provider, such as the types of signals they offer, the frequency of the signals, and the accuracy of the signals. It is also important to choose a provider that offers a money-back guarantee in case you are not satisfied with their service.
Among some UK-based reputable forex signal providers are Learn2Trade, IG Group, Daily Forex Signals, etc.
Author of this review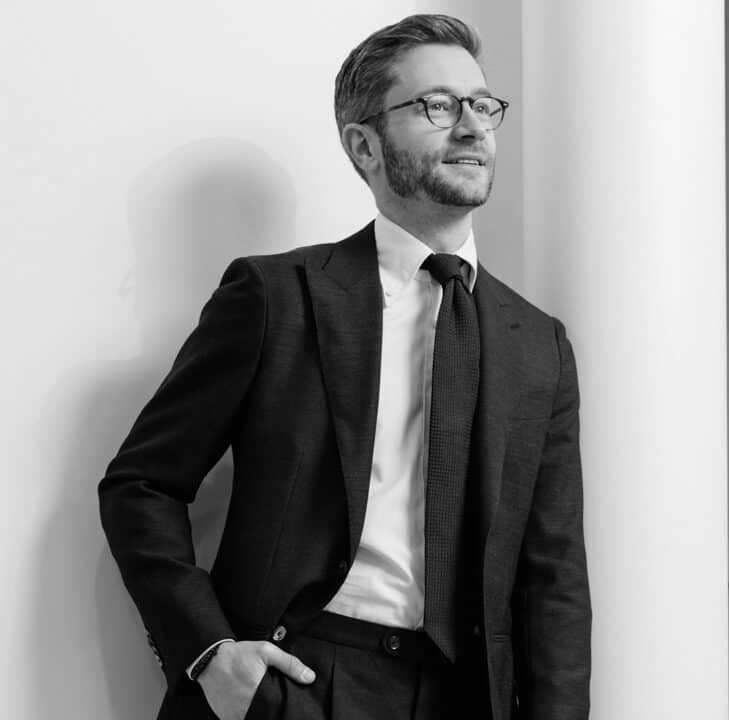 By George Rossi
Author of this review
I am a well-rounded financial services professional experienced in fundamental and technical analysis, global macroeconomic research, foreign exchange and commodity markets and an independent trader.
Now I am passionate about reviewing and comparing forex brokers.
Everything you find on BrokerTested is based on reliable data and unbiased information. We combine our 10+ years finance experience with readers feedback. Read more about our methodology