For this list, we have searched and tested several VPS Providers available on Forex market.

In our research, we selected the best Forex VPS service providers in 2022. We have also researched VPS providers across Australia, The UK, The USA and Amsterdam.
What is VPS in Forex Trading?
Virtual Private Server, more commonly known as VPS, is mainly used to run automated trading around the clock with no interruptions, independently from the traders' own computer, and without any efforts from the traders' side. VPS is specifically designed according to your needs and is especially beneficial to forex traders due to the security and flexibility it provides.
VPS allows Forex traders to run automated algorithmic strategies, including EAs on a Virtual Machine, Read our Article about EAs. This minimizes the chance of system downtime due to technology and connectivity failures.
There are many VPS providers in the market, but not all of them are suitable for Forex EA. The best VPS for Forex EA should have high speed and low latency to ensure that your trades are executed quickly and accurately.
Forex Brokers with Free VPS Server for Forex Trading
VPS allows traders to put their automated trading scripts to put in a remote server that is running around the clock (else traders have to run the scripts on their own computer) and usually respond very fast. Some of the forex brokers offering free VPS are:
XTB
OANDA
INFINOX
FXCM
Amana Capital
Best Forex VPS Service Providers
There are different VPS providers out there, so it's important to determine which one is best for your Forex trading needs. Make sure that the VPS providers offer multiple server locations allowing you to trade in different time zones. Check to see if the VPS providers offer 24/7 customer support. This is important in case you run into any problems or have any questions while using the service. And finally, make sure that the VPS providers offer a money-back guarantee. This will give you peace of mind in knowing that you can get your money back if you're not satisfied with the service.
To pick the best VPS providers, we searched and tested several providers in the market. Here is our list of the best Forex VPS service providers:
Next Point Host, London, UK – Best Forex VPS Provider Overall
NetShop ISP – Best VPS Hosting for Forex Trading
Fozzy – Best Netherlands Forex VPS provider
VPS Malaysia, Malaysia – Best Cloud VPS Hosting
Hostwinds – Best Windows VPS for Forex Trading
FxVPSPRO – Cheapest VPS for Forex Trading
Based on our research we selected Next Point Host as the Best Forex VPS provider overall. The VPS provider offers exclusive access, ultimate performance, security, and control for mission-critical workloads using a customizable dedicated server. Their innovative solution for automated and algorithmic trading greatly reduces the time taken from placing a trade to its execution by the broker.
Best Forex VPS Hosting
When deciding on the best Forex VPS hosting provider, there are several important factors to consider: a reliable platform, the good customer support offered by the provider, and the features and prices of different VPS providers.
Here is the list of the Best Forex VPS Hosting providers in the market:
VPS Providers
Fees
Next Point Host
Forex VPS starting from €19/month
NetShop ISP
FX Lite €9.99/month, FX Basic €15.00/month, FX Advanced €20.99/month, FX Pro €29.99/month, FX Expert €45.00/month, FX Elite €69.99 /month
Fozzy
Fast Forex VPS €19.95/month
VPS Malaysia
Standard $19.32/month, Premium $31.55/month, Expert $41.33/month, Professional $48.67/month
Kamatera
2GB RAM (Basic Management) $60/month, 8GB RAM (Basic Management) $140/month, 16GB RAM (Extended Management) $430/month, 32GB RAM (Extended Management) $729/month
AccuWeb Hosting
Forex VPS 1 $12.00/month, Forex VPS 2 $24.00/month, Forex VPS 3 $44.00/month
Hostwinds
Windows VPS starting from $12.74/month
FxVPSPRO
Cheap Forex VPS – starter plan $4.79/month, starter pro $5.99/month, starter advance $6.93/month,
Best Forex VPS – silver plan $9.60/month, gold plan $16.99/month, platinum plan $27.99/month
Forex VPS
Free and paid- basic €28/month, basic+ €31/month, standard €46/month, high freq €54/month
FAQ and More on VPS Providers
In this part we gather common questions about VPS Providers, usually traders having many VPS related questions and here we assist in that.
Best UK Forex VPS
UK-based VPS providers are among the most popular in the world, as they offer reliable and fast connections. UK-based VPS providers also offer excellent customer support, which is vital for online traders. When choosing a VPS provider, it is important to select one with a good reputation and a track record of providing reliable service. Forex VPS in the UK offers all of these things and more.
Based on our research we picked Next Point Host as the best London Forex VPS in the market. Among other best UK-based VPS providers are Kamatera, CMC Markets, ProStack, etc.
Best Forex VPS Australia
There are many VPS providers in Australia offering Forex VPS services. However, not all of them are equally good. To help you choose the best Forex VPS providers in Australia, we did research based on customer reviews and ratings. Some of the most popular Forex VPS providers include FXOpen AU, AvaTrade, VPSBlocks, BinaryLane, etc.
Best Amsterdam Forex VPS
Amsterdam is considered a home to some of the best Forex VPS providers. These VPS providers offer a wide range of services, from online trading platforms to automated trading systems. They also offer a variety of VPS options, so that traders can choose the one that best suits their needs. With so many VPS providers to choose from, it can be difficult to know which one to select. However, by taking into account factors such as price, features, and customer service, we selected a few best VPS providers in Amsterdam: FXVM, Chocoping, Tilaa, MyForexVPS, VPSServer.com, etc.
Best US VPS Server for Forex Trading
There are a number of VPS providers in the US Forex trading market. Some of the top VPS providers are Trading FX VPS, AccuWeb Hosting, ForexVPS.net, etc. Each provider has its own plans and prices, also have different features and add-ons. It is important to find the one that best suits your needs.
You should also consider the location of the VPS provider. E.g., if you are located in Miami, USA, you can learn more about the features and the services of IO Zoom, as we picked the provider as the best VPS Forex Miami. You need to evaluate your needs and choose a provider that can offer you the best VPS experience. Our choice for Best VPS Forex Hosting Next Point Host also has strong X-connection to more than 30 Brokers.
Author of this review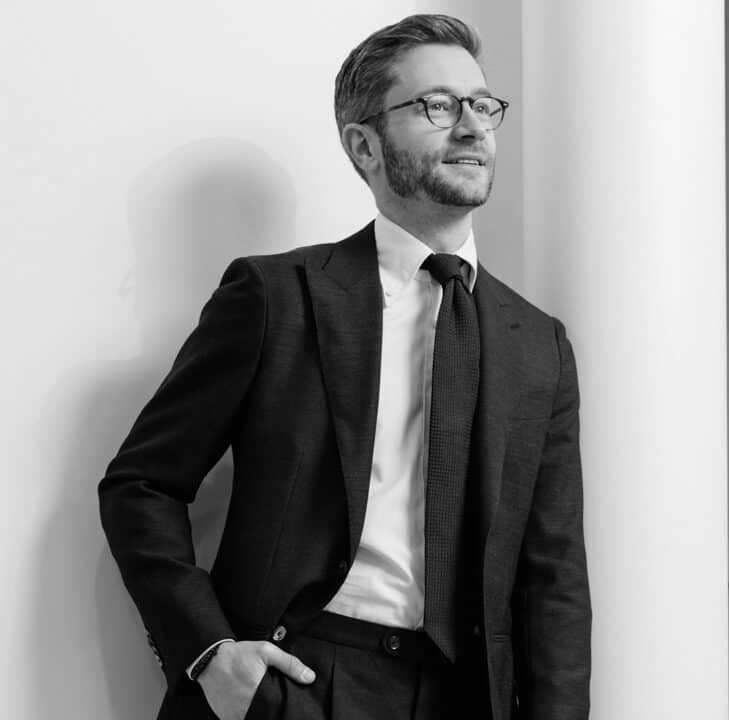 By George Rossi
Author of this review
I am a well-rounded financial services professional experienced in fundamental and technical analysis, global macroeconomic research, foreign exchange and commodity markets and an independent trader.
Now I am passionate about reviewing and comparing forex brokers.
Everything you find on BrokerTested is based on reliable data and unbiased information. We combine our 10+ years finance experience with readers feedback. Read more about our methodology