For this list, we have researched and tested several Trading Robot Providers available on Forex market.

In our research, we selected the best Trading Robot Providers in 2022. We have also researched Forex Trading Robot Providers across South Africa, Australia and Indonesia.
What is Forex Robot Trading?
Forex Robot Trading is a process of using computer software to automatically trade Forex on behalf of the trader. The software is programmed to monitor the market and make trades based on certain pre-determined criteria.
Robot trading can be an effective way to trade Forex, as it takes away the emotion from trading and can execute trades faster than a human trader. However, trading robots are not perfect and can sometimes make losses, so it is important to choose a reputable Forex robot trader and to test the software before live trading.

The algorithms used in automated trading mostly analyze the market using technical parameters without focusing on the fundamentals. It analyzes the price patterns and decides when to buy and sell a currency pair.
Forex robot trading is directly connected with Automated Forex trading, which is a technique of trading using an automated algorithm and mostly minimum human intervention. Learn more about Automated Forex trading here.
Forex Trading Robots and Automated Forex trading typically use various systems and depend on the availability in the platform and Broker offering:
API (Application Programming Interface)
EAs (Expert Advisors)
Algorithmic Trading
Trading Robots
VPS (Virtual Private Server)
The Pros and Cons of Using Forex Trading Robots:
Pros
Cons
⌛️ 24/7 trading without the need for human intervention
📈 Work a lot faster and with more efficiency
💻 Can monitor and trade various currency pairs
🧮 Implement more complex trading strategies
✅ Many free options out there
💡 Cannot replace human imagination or thought
🚀 High-speed internet connection is always required
💸 A high risky activity
❌ Many scams
❔ sometimes can be complicated to work with
Robot Providers
Trading robot providers can be individual firms or persons, creating Robots by themselves for a provider company and selling it to traders. They use various programming languages like Python, C++, C, Java, R, and MQL4 for building various trading algorithms:
Python Forex Trading Bot
AI Forex Trading Bot
Forex Trade Copier EA
We also tested and researched several Forex brokers and selected the best Forex trading robot providers for automated and robot trading:
IC Markets – Best Automated Trading Forex Broker
OANDA – Best Automated Trading Forex Broker with MT4
FxPro – Best Automated Trading Forex Broker with cTrader
XM – Best Automated Trading Forex Broker for Beginners
Admiral Markets – Best Automated Trading Forex Broker with Low Fees
Best Free Forex Trading Robots
Trading robots and automated systems can be available both for free and paid. Forex robot price is defined by the trading robot providers.
When looking for free trading robot providers, there are many factors to consider. The key factor is to find one that offers quality tools and services to help you achieve your financial goals and stay ahead of market changes.
We searched and picked the best Free Trading Robot providers on the Forex market:
Coinrule – Best Free Robot Trading Cryptocurrency
ForexCracked – Best Free Forex Scalping Robot
Andrea Forex – Best Free MT4 Trading Robot
ForexStore – Best Free MT5 Trading Robot
Best Robot Trading Software Providers
There are many different trading robot providers on the market today, each offering its own set of features and benefits. Choosing the right trading robot provider can be a difficult task, especially with so many options to choose from. Some key factors that need to consider when choosing a trading robot provider include reliability, accuracy, and level of customer support.
To find the best trading robot providers on the Forex market, we have made some research and selected these as the best:
As a result of our research, we picked 1000 Pip Climber System as the best trading robot provider overall. The software is a state-of-the-art algorithm, designed to make it as easy as possible to succeed at Forex. The Forex System continuously analyses the FX market, looking for potentially high probability price movements. Once identified the software will notify you visually, audibly, and via email.
Best Trading Bot for Forex
There are a lot of Trading Bots out there, and sometimes it can be hard to know which ones to trust. Each of these trading bots offers a variety of different services that can suit the needs of any trader.
Here is the list of the Top Forex Trading Bots that we have tested and reviewed:
| Forex Trading Bots | Fees | Supporting Platforms |
| --- | --- | --- |
| 1000 Pip Climber System | Lifetime Access/$97 | MT4 |
| Forex Robotron | Basic/$99, Pro/$199, Premium/$299 | MT4 |
| Forex Scalping EA | Basic/$100, Standard/$150, Gold/$200, Premium/$250 | MT4 |
| FxShareRobots | Basic/$299, Advanced/$399, Premium/$599, Professional/$450 | MT4 |
| Happy Forex | EAs Happy Forex Full Pack (10x EAs)/€299, EAs Happy Forex Full Pack (10x EAs)/€499 | MT4/MT5 |
| EA Builder | Free Package, Unlimited/$97 for Lifetime Access | MT4/MT5 |
| Forex Fury | Gold/$229.99, Diamond/$439.99 | MT4/MT5 |
| GPS Forex Robot | Onetime Fee of $149 | MT4 |
FAQ and More on Robot Providers
Usually, there are many questions related to Forex trading robot providers that traders have, either about providers or which one is the best for the practice. Here we answer some of the common questions related to robot providers.
Most Profitable Forex Robot in the World
There is no such a robot on the Forex market, as it all depends on the instrument, system, and trading strategy the trader follows. Robots are also changing over time. None of the trading robots can fully replace human factors and human trading, and they usually serve as additional tools.
Best Forex Robot in South Africa
There are several Forex trading robot providers in South Africa. However, it is not easy to determine which trading robot is the best. Each of these trading robots offers a different set of features and services, so it's important to choose one that is suitable for your trading style and risk tolerance.
Some of the best Forex Robot Providers in South Africa:
IC Markets
RoboForex
cTrader
Auto Trading Robot Australia
There are many auto trading robot providers in Australia, and choosing the right one is not an easy task. However, by considering factors such as trading platforms, user reviews, and customer support, you can find the right trading robot provider that suits your needs.
Here we tested and selected the best Auto Trading Robot Providers in Australia:
Robot Trading Indonesia
There are a number of trading robot providers in Indonesia. Each trading robot has its own unique features and capabilities. Choosing the right trading robot is essential for success in trading. A few factors to consider when choosing a trading robot include the provider's reputation, the trading platform used, the fees charged, and the customer support available.
Here are the top Trading Robot Providers in Indonesia:
AMarkets
FP Markets
FreshForex
Author of this review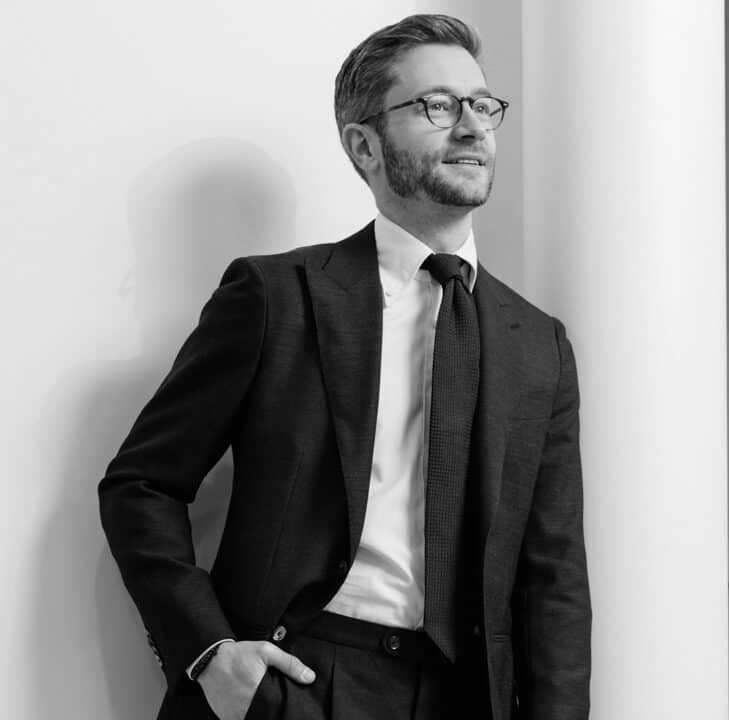 By George Rossi
Author of this review
I am a well-rounded financial services professional experienced in fundamental and technical analysis, global macroeconomic research, foreign exchange and commodity markets and an independent trader.
Now I am passionate about reviewing and comparing forex brokers.
Everything you find on BrokerTested is based on reliable data and unbiased information. We combine our 10+ years finance experience with readers feedback. Read more about our methodology