For this list, we have searched and tested several scalping forex brokers.

To select the best forex brokers for scalping we opened real accounts and deposited between $4,000 and $8,000 with each of the brokers. Further, we placed real trades in each popular market to get the actual picture.

Also, we tested the work and dedication of the customer support team. We reached out to them to see how they solved the problems we had faced.

We handpicked the best scalping forex brokers based on our trading data and experience as a trader.
What is Scalping in Forex?
Scalping is the type of trading and trading Strategy, when traders open and close positions in markets in a really short span of time in order to profit from the trade, when the traders take advantage of the small changes in currency prices.
In scalping it is very important to establish and liquidate a position quickly; within minutes or seconds.
The number of scalping forex brokers tends to grow, as international traders show interest and demand towards the strategy.
However, some Brokers may restrict the use of the strategy
While choosing a scalping forex broker, it is essential to pay close attention whether the broker is trustworthy.
Among many things, picking zero spread forex brokers for scalping is wiser, as this way the transactions can be more profitable.
Often traders gain only a few pips from scalping, this is why scalping proves to be more profitable with larger capital and higher leverage. At last, non dealing desk brokers or ECN brokers are a better choice for traders who are interested in scalping.
Best Forex Scalping System
Traders that consider adopting scalping strategies, should bear in mind the advantages and disadvantages of the strategy, as well as understand the nuances of volatility and liquidity.
The good thing about scalping is since scalpers do not hold positions overnight, so Scalpers seek to capture smaller moves which happen most of the time, also allowing to gain on spread differences, or follow simplified market movements alike trade by simple follow of the trend or using only one of the indicators or tools. So scalping might require less comprehensive analysis and use of the tools compared to other strategies.
Actually, the best scalping system should be based on the traded instruments and on the market one operates.
Some of the best scalping systems are:
Trend Scalping
Indicator Scalping
Using Signal Parameters Tools
Multiple Chart Scalping
Best Forex Indicator for Scalping
With the right tools traders have better chances to profit from scalping strategies. The traders should have access with an up-to-date platform with good charting, that allows operating fast buying and selling, as well as offering good tools to create a good system.
There are different ways of performing scalping and using various indicators is just one of them. Besides, the combination and proper execution should be either tested thoroughly or the trader needs to find a working scalping formula.
There is an assumption that wider standard deviations are an indicator to increased volatility in the underlying market.
Moving averages is another indicator that is quite popular as it is easy to read. To determine the trend forex scalpers most commonly consider the shorter-term averages together with at least one longer average, this way indicating the trend.
Traders can use the mentioned indicators, together with a number of others, such as SAR and RSI, yet it is important to bear in mind that market factors can play a crucial role in scalping.
Best Forex Scalping Broker
To come up with the list of best scalping forex brokers we have concentrated on a number of factors, such as strict regulation and high rankings. We included in our list those scalping forex brokers that stood out during our testing.
Some of the best scalping forex brokers selected by us are:
Roboforex
OANDA
Admiral Markets
However, while talking about the best forex scalping brokers, we cannot ignore the fact that there are a number of well-regulated high ranking brokers that do not allow scalping strategies.
Among the popular Brokers that Do NOT Allow Scalping are:
eToro
Trading 212
Plus500
GKFX
Best Overall Forex Scalping Broker
We have picked Pepperstone as the best overall scalping forex broker.
Founded in 2010, Pepperstone is an Australian Forex and CFDs broker. The broker holds licenses in Australia, the United Kingdom, Cyprus, Bahamas, the UAE and Kenya.
The broker offers a number of popular instruments: forex pairs, indices, stocks, commodities, cryptocurrencies and a currency index. For most instruments, Pepperstone charges low fees. The only exceptions are cryptocurrencies.
Our tests showed that Pepperstone spreads are lower than industry benchmarks. Anyway, Bitcoin spreads were more than double the industry average.
Best Scalping Forex Brokers for Beginners
We have picked RoboForex as the best scalping forex broker.
Founded in 2009, RoboForex operates worldwide through its two entities. The broker is regulated by the CySEC, FSC Belize.
RoboForex trading costs are mainly based on institutional tight spreads that start from 0 pips.
To be able to satisfy the needs and preferences of the clients, RoboForex suggests 6 account types; Pro Standard, Prime, Pro-Cent, ECN-Pro, R Trader.
The spreads the broker offers commonly depend on the account types; the higher the account size is, the better is the spread offering.
As to the trading platforms, clients can either choose the popular MT4 or MT5 platforms, or the broker's proprietary platform – the cTrader platform.
At last, the broker offers a large number of tutorial videos, educational videos, and webinars. For beginners, there are also detailed educational articles. The large variety of materials makes the broker suitable for beginners.
Best Forex Scalping EA MT4 Broker
We have picked OANDA as the best EA MT4 scalping forex broker.
OANDA is regulated by CFTC, NFA, FCA, MAS, ASIC, IIROC. It offers trading with the most popular instruments: currency pairs, indices, commodities, bonds and metals, futures trading, commodities futures.
OANDA offers only standard accounts in order not to make differences between its traders. As to trading platforms, the broker offers the popular MT4 platform. It includes all the tools for exceptional execution, competitive spreads, support of EAs, scalping and hedging. Also, the broker has a proprietary platform – Oanda Trade.
Best Low Spread Forex Brokers Scalping
We have picked Admiral Markets as the best scalping forex broker with the lowest spread.
Admiral Markets is a global Forex and CFDs broker. It was founded in 2001. The broker holds licenses in Australia, the United Kingdom, Cyprus, and Estonia.
Admiral Markets offers a large number of instruments for Forex pairs, indices, stocks, commodities and cryptocurrencies.
As to the spreads, a thorough comparison of the spreads charged in our tests showed that they are considerably below the industry benchmarks. In fact, none of the broker's average spread is above industry averages.
Scalping Forex Brokers List
Here is a list of scalping forex brokers that we have tested and reviewed.
Forex Broker
Test Details
Broker Review
FxPro
Deposit Amount: Over €5,000
Total Trade: 15 trades
FxPro Review
FBS
Deposit Amount: Over €5,000
Total Trade: 12 trades
FBS Review
AvaTrade
Deposit Amount: Over €4,000
Total Trade: 12 trades
AvaTrade Review
Pepperstone
Deposit Amount: Over €4,500
Total Trade: 12 trades
Pepperstone Review
Dukascopy
Deposit Amount: Over €5,000
Total Trade: 12 trades
Dukascopy Review
XTB
Deposit Amount: Over €5,000
Total Trade: 12 trades
XTB Review
Admiral Markets
Deposit Amount: Over €4,000
Total Trade: 12 trades
Admiral Markets Review
CMC Markets
Deposit Amount: Over €5,000
Total Trade: 12 trades
CMC Markets Review
AxiTrader
Deposit Amount: Over €6,000
Total Trade: 12 trades
AxiTrader Review
FAQ and More on Forex Broker for Scalping
Traders usually have many questions related to generic trading-related queries. In an attempt to be helpful, we picked and answered some of the most important queries related to scalping forex brokers.
Forex Scalping Robot
Forex scalping robot is automated trading software which enables the traders to run scripts. This means, they can run automatic trades based on the pre-decided parameters.
While making use of the scalping robot, bear in mind that this is just a tool, and the outcome depends mainly on why you use it and how skillful you make use of it. In fact, to be able to use forex scalping robots, the traders can choose between the platform options below:
MetaTrader4
MetaTrader5
cTrader
Brokers allowing Scalping UK
It is very important to choose a well-regulated trustworthy broker for scalping strategies. The tools the brokers offer are also essential.
For this reason we have tested brokers allowing scalping in the UK and have come up with the following best scalping forex brokers UK.
Best US Forex Brokers for Scalping
There are many brokers that allow traders to use scalping strategies. However, it is very important to chose a broker paying attention that it is strictly regulated, has good offerings and favorable conditions.
Based on our tests we have picked the following best US brokers for scalping:
InteractiveBrokers
TradeStation
Forex.com
Author of this review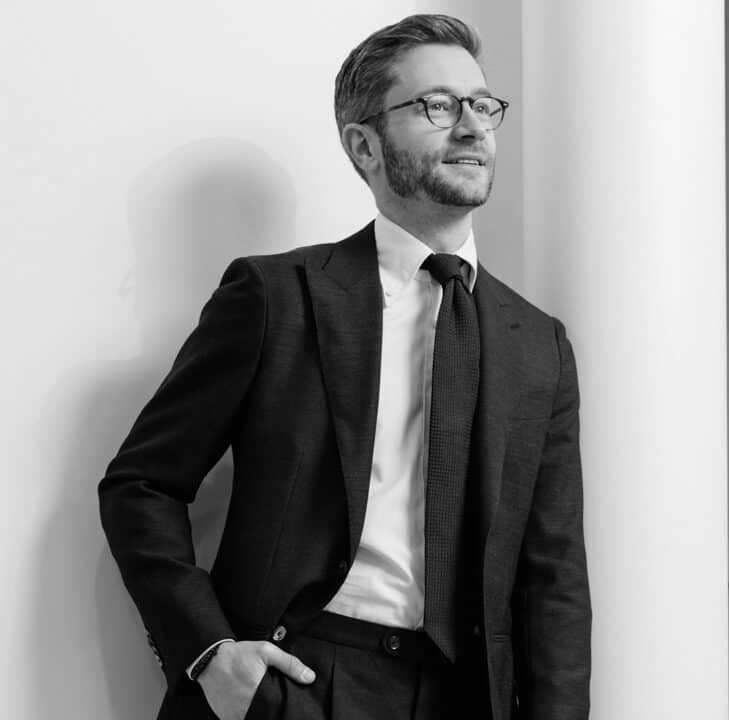 By George Rossi
Author of this review
I am a well-rounded financial services professional experienced in fundamental and technical analysis, global macroeconomic research, foreign exchange and commodity markets and an independent trader.
Now I am passionate about reviewing and comparing forex brokers.
Everything you find on BrokerTested is based on reliable data and unbiased information. We combine our 10+ years finance experience with readers feedback. Read more about our methodology