For this list, we have searched and tested several indices trading brokers.

In order to choose the best indices trading brokers we opened real accounts and deposited between $4,000 and $8,000 with each of the brokers. Moreover, we placed real trades in each popular market so as to get the actual picture.

Then we reached out to the customer support team to test their work and ability to help in case traders face issues.

We handpicked the best indices trading brokers based on our trading data and experience.
What are Indices in Forex Trading?
Indices trading is a strategy which allows investors to trade stocks in groups. Indices are used to measure the performance of a particular asset or stock exchange. They are designed as broad indicators that cannot be broken down into individual stocks because they take into account every single price change for every single selected asset in a given time period.
Indices or Indexes are popular tools for investors because they provide a simple way to measure how your investments have performed. In fact, indices trading is the best way to benefit from market movements without being exposed to too much risk. By diversifying your investments in different sectors and companies you can reduce volatility.
Though indices show the general overview of a particular market, it is important for investors to evaluate their individual portfolios so that underperforming assets can be identified and adjusted accordingly.
At present among the most popular indices that are traded heavily are the following: S&P 500, FTSE 100, NASDAQ 100, DAX, CAC 40 and DJIA.
At last, the indices prices are constantly in motion due to the many different factors that affect them. These movements can be impacted by events like political turmoil or economic prosperity, as well changes within financial markets.
Best Broker for Trading Indices
Majority of Forex Brokers offer Indices on a CFD basis. CFD indices provide an easy way to trade the overall stock market without having any risk involved. CFD indices allow you to make trades based on your views about specific companies or countries' economies, as well as making predictions for future performances.
The choice of a good broker in indices trading is essential. A good broker will offer low fees, fair spreads, quick transfer of funds from anywhere, also, good customer support.
Based on our tests and experience, we were able to come up with several best indices trading brokers:
Interactive Brokers
IG
Trading 212
OANDA
Overall Best Platform for Trading Indices
We have chosen Interactive Brokers as the best overall platform for trading indices.
We have found that the best indices trading broker is Interactive Brokers. The broker offers some of the most competitive fees in the market and has been around since 1977. It is a well-regulated broker and holds a number of licenses: US SEC & CFTC, ASIC, FCA.
Interactive Brokers enables trades with multiple markets: Stocks, Futures, Forex, CFDs, Warrants, Combinations, Bonds, Mutual Funds, Structured Products, Physical Metals, Inter-Commodity Spreads. The broker also provides STP Indices Trading and Stock Indices Trading.
Interactive Brokers offers different types of customer support to benefit both traders and investors. With the broker you have an access to trading tools, investment products, courses, videos, webinars, etc.
Best Trading Conditions in Indices Broker
We have selected IG as the best trading conditions in indices Broker:
IG is a strictly-regulated broker with a number of licenses: FCA, ASIC, CFTC, DFSA, etc. IG offers various instruments across all the markets: currency pairs, commodities, indices, stocks, financial spread betting. The broker offers considerably low costs across all the markets. The best conditions of the broker involve a range of instruments, low fees, and excellent tools on platforms.
In fact, IG has a selection of trading platforms, so the clients have an option to choose the one that best suits their trading needs. We have picked IG as the best trading conditions indices broker due to its great offerings.
IG also provides an excellent education section. Traders have access to tutorial videos and webinars. Besides, the broker offers a Demo account, which is a great opportunity, especially for newbie traders.
Best MT4 Broker for Trading Indices
We have selected Trading 212 as the best mt4 indices trading broker.
Trading 212 is a global Forex and CFD broker, founded in 2004. The broker is headquartered in London and is regulated by FCA and FSC. Among the tradable instruments of Trading 212 are Indices, Forex, Commodities, Stocks, Cryptocurrencies.
Trading 212 offers both its own proprietary platform and the popular MT4 and MT5 platforms. The broker's MT4 platform includes all the necessary tools and conditions for trading indices on mt4.
Best Indices Trading Brokers for Beginners
We have chosen OANDA as the best indices trading broker for beginners.
OANDA was founded in the US in 1996. The broker is heavily regulated by CFTC, NFA, FCA, MAS, ASIC, IIROC. OANDA offers only one standard type of trading account. Yet, the clients that deposit a minimum $50K, become a Premium client. This enables them to get tighter spreads and better offerings. OANDA offers a wide range of instruments in Forex and CFD trading, currency pairs, indices, commodities, bonds and metals, futures trading, commodities futures.
OANDA has its proprietary platform Oanda Trade. Yet, for those clients who prefer MetaTrader 4, OANDA gives them the opportunity to perform their trades through the MT4 platform.
We have picked OANDA as the best indices trading broker for beginners as it has a wide range of educational materials and webinars for traders at different levels.
Best Indices Trading Platform List
Here is a list of the indices trading brokers list that we have tested and reviewed.
FAQ and More on Indices Trading
Traders usually have many questions related to generic trading-related queries. To be helpful, we picked and answered some of the most essential queries related to the indices trading.
Best Indices for Gap Trading
What are gaps? They are spaces on a chart between last and recent price, known as gaps between the prices. These gaps occur unexpectedly, often on a market opening, due to news, rapid change between demand and offering of the instruments, also on daily or monthly rollover.
There are many different indices that traders can use to identify potential gaps. On stock market indices, such as S&P 500 or FTSE 100, commonly occur due to overnight changes that affect the entire stock. Commonly, DJIA and S&P 500 indices are the most favorable and help traders to make money by trading gaps in the market.
Best Day Trading Indices
Forex day trading is a form of speculating on currency prices. Day traders have a lot of strategies to use. One of them includes buying an instrument, then selling it back at a higher price, which could last anywhere from seconds up until hours.
Generally, the best way to make money as a trader is by investing in ETFs. These exchange-traded funds are based on common indices, like S&P 500 or commodities such as gold which can be traded immediately.
We have chosen the following brokers that are the most suitable for day trading indices:
Interactive Brokers
OANDA
TradeStation
Best Indices for Swing trading
Swing trading is a strategy that many traders use to increase their gains. Swing trading involves holding a position in a stock or other security for a period of time, generally no longer than one day, in order to take advantage of price swings. The goal of swing trading is to capture a profit from potential price moves.
For beginners, swing trading can be a great way to get started in the market. However, it is important to do your research and understand the risks involved before you start swing trading indices.
Author of this review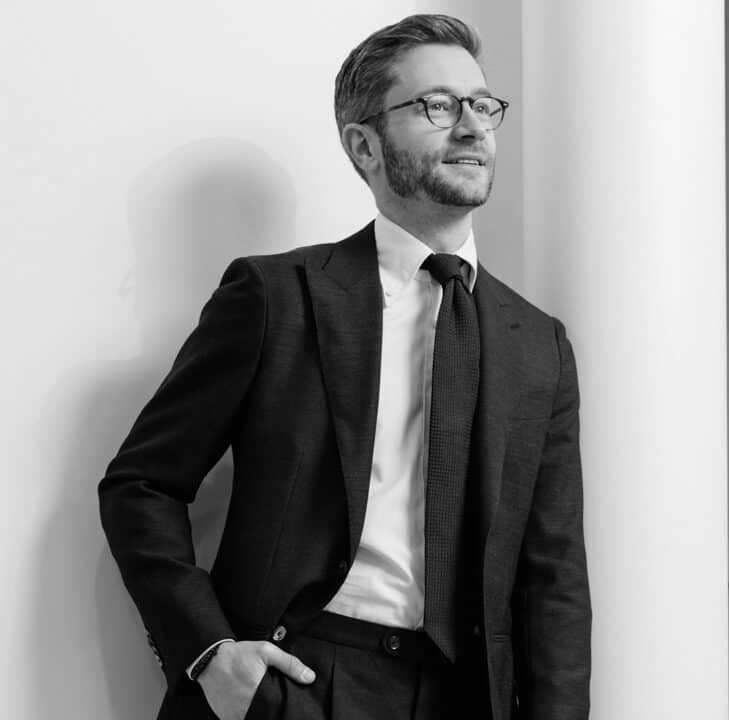 By George Rossi
Author of this review
I am a well-rounded financial services professional experienced in fundamental and technical analysis, global macroeconomic research, foreign exchange and commodity markets and an independent trader.
Now I am passionate about reviewing and comparing forex brokers.
Everything you find on BrokerTested is based on reliable data and unbiased information. We combine our 10+ years finance experience with readers feedback. Read more about our methodology