For this list, we have researched and tested popular Forex Trading Schools South Africa available both online and offline.

We have enrolled with several online forex trading webinars, seminars, and trading school programs that are provided by different trading schools available across South Africa in Johannesburg and Pretoria. We have completed the trading courses and programs, webinars and checked the quality of its service fully.

At last, based on our experience we have picked the Best Forex Trading School South Africa available to both beginner and advanced traders.
What makes Best School for Trading South Africa?
There are many forex trading schools and courses available in South Africa offering plenty of courses, webinars, and seminars to help beginners get started or traders with experience improve knowledge or polish trading skills. For beginners, it is advised to take beginners course to get a general knowledge about Markets and then select the best trading school and find Course that will cover your trading need.
Forex brokers must be registered and authorized with the Financial Sector Conduct Authority (FSCA), formerly known as the Financial Services Board (FSB), to operate in South Africa. FSCA is a regulator with some strict scrutiny measures, and thus brokers regulated by it are considered safe. It is the only South African regulator overseeing the local Forex market. Read more about SA Forex Brokers here.
When it comes to Forex Trading South Africa Schools, the following options are available: Forex Trading School Online Free and others with a charge depending on the conditions of the school or Forex Broker or Financial institution that offers the course.
The characteristics of a good Forex Trading SA School are:
Best Trading School in South Africa
As a result of our research, we picked Pepperstone as the Overall Best Pro-trading School in South Africa.
Pepperstone offers an outstanding, free-of-charge training program for beginner traders, designed to cater to those who are new to trading. The course is structured into clear and concise topics, making it accessible and understandable for absolute beginners. Additionally, the broker offers advanced courses aimed at refining the skills and knowledge of experienced traders. Moreover, Pepperstone stands out as a top-ranked trading broker, based on our research, making it an excellent option for both novice traders and experienced traders. Read our Pepperstone review article.
The program begins with a comprehensive section on Trading Basics, followed by a comprehensive overview of markets and various trading strategies. The materials are expertly arranged in a user-friendly format, enabling learners to easily grasp the concepts presented. Similarly, the advanced trading course is organized in a way that offers traders the chance to perfect their strategies and gain a deeper understanding of specific markets.
Forex Trading Courses in South Africa
While looking for SA trading courses to get started, traders are highly recommended to learn only from reliable and popular firms, and never use any education materials as trading advice. For our list, we selected only popular and reputable schools and courses with quality education and materials suitable for various level traders.
Best Forex Trading School in Johannesburg
Stock Market College, Johannesburg – Best Stock Trading School Online
Wealth Forex Academy, Johannesburg – Best Financial Markets Trading Mentorship School
Forex Academy, Johannesburg – Best Forex Fundamental Courses
We selected Stock Market College as the best trading school in Johannesburg.
The school offers courses on The Stock Market and Concepts of Trading, Fundamental Analysis, Technical Analysis, Planning a Trade, Practical Trading, and so on. The Stock Market College's mission is to provide quality, learning opportunities to all candidates wanting to educate themselves in the Stock Market, so is an ideal choice for learning to trade Stocks.
Forex Trading Mastery School Johannesburg
The forex trading market is one of the traded markets in the world. That's the reason that many people are interested in learning how to trade on it.
There are plenty of Forex Trading Mastery Courses available in Johannesburg offering a trader more than just strategies and markets. They provide an opportunity to learn about the selected topic in-depth, by enrolling in particular courses or workshops that match their needs specifically.
Here is our top selection of Forex Trading Mastery Schools in Johannesburg:
Best Forex Trading School in Pretoria
For this list, we have selected the most reputable and popular Forex Trading Schools in Pretoria:
Forex Masters, Pretoria – Best Pro Trading School
NASDAQ Forex Academy, Pretoria – Best Nasdaq Education School
Calliba Forex Trading Academy, Pretoria – Best Trading School
As a result of our research, we selected Forex Masters as the best pro trading school in Pretoria.
Forex Trading Courses Pretoria
If you are looking for a Forex Trading Course in Pretoria, you need to find a course that is taught by reputable and well-known schools, so you will be able to learn about market analysis, risk management, and technical analysis, among other topics. And also make sure the course you choose is flexible and adaptable to your unique learning style.
Here is our top selection of Forex Trading Courses in Pretoria:
FAQ and More on South Africa School of Investment and Trading
The South African trading market offers many trading school options for both beginner and experienced traders. Each trading school has its own advantages and disadvantages. You just need to consider your own goals and objectives before deciding which one is right for you. However, make sure you choose a school or course that offers high-quality education and provides accurate information.
Swing Trading School South Africa
Swing trading is one of the popular trading strategies applied to the financial markets and based on keeping positions longer than a day.
The South African Swing Trading School offers a comprehensive education in day trading and is suitable for NDD brokers. The school is located in Johannesburg offering a variety of courses for both beginner and experienced traders. The South African Swing Trading School is an excellent choice for those interested in learning how to swing trade effectively.
Trading Schools in South Africa
There are many offline and online schools available in South Africa, here we list some of the popular schools in South Africa cities available for online and offline learning:
Polokwane Forex Academy, Polokwane – Best from Basic to Advance Courses
S A Forex Trading School, Port Shepstone – Best Forex Trading Mentorship School
Wealth Forex Academy, Sandton – Best Forex Trading Fundamental Courses
Prime Forex Academy, Durban – Best Forex Trading School for Beginners
Crypto Trading School South Africa
Crypto trading schools in South Africa offer NDD brokers for those who want to learn about cryptocurrency. The schools provide both online and offline learning environments where students can access the course material at their own pace.
Here we selected the top Crypto Trading Schools in South Africa:
The Blockchain Academy, Cape Town
CoinEd, Johannesburg
IT Academy, Bellville
Binary Options Trading School
Binary options are financial products requiring traders to speculate if the price of the underlying assets will either go up or down. The products usually have an expiry date and/or time, and provide fixed returns if the asset price moves in favor of the trader.
Binary Options are considered high-risk instruments, so we do not recommend trading this instrument, mostly reputable schools do not teach this kind of trading for safety reasons, too. Read more about Binary Options in our Article.
Author of this review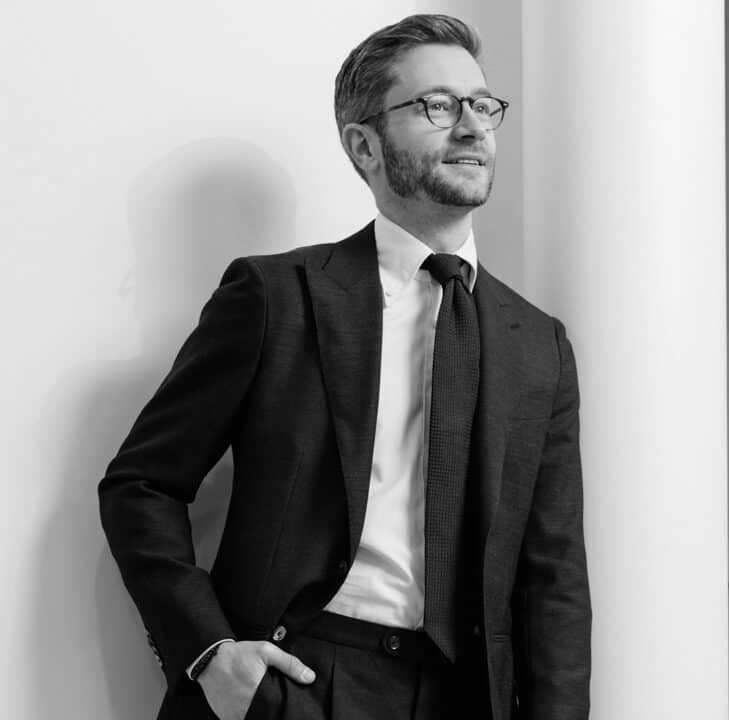 By George Rossi
Author of this review
I am a well-rounded financial services professional experienced in fundamental and technical analysis, global macroeconomic research, foreign exchange and commodity markets and an independent trader.
Now I am passionate about reviewing and comparing forex brokers.
Everything you find on BrokerTested is based on reliable data and unbiased information. We combine our 10+ years finance experience with readers feedback. Read more about our methodology