Best Regulated Binary Options Brokers 2021 (US Regulated)
For this list, we have searched and tested several binary option brokers.

We opened real accounts and deposited between $4,000 and $8,000 with each of the brokers. We placed real trades in each popular market to get the real spreads.

We also reached out to customer support to solve issues that we hd encountered. Finally, we withdrew our funds to see if there is any issue with the withdrawal process.

We handpick the best binary options brokers based on our trading data and experience as a trader.
What are Binary Options?
Binary options are financial products that require traders to speculate if the price of the underlying assets will either go up or down. These products usually have an expiry date and/or time, similar to vanilla options, and provide fixed returns if the asset price moves in favor of the trader.
Binary options are easy to understand for any traders, even beginners. The speculation on the market can be made only in two ways, thus the name binary.
Binary options returns are not tied to the points increase or decrease of the underlying asset price. However, if the market moves against the trader's bet, the entire investment will be lost.
Some benefits of binary options are:
Easy to understand.
Traders only need to speculate if the asset prices will up or down.
Returns are lucrative.
Easy to calculate risks and returns.
But, binary options are risky. In fact, these investment instruments are banned in most countries and heavily regulated in the rest.
Binary options brokers act as the counterpart, meaning they make money when the traders lose money. Brokers also have full control of the market data.
Binary Options Regulations
The binary options industry saw many frauds over the past. While traders are attracted to these types of instruments due to their simplicity, the conflict of interest on the part of brokers fuels fraudulent activities.
As such, regulators around the world have either banned the retail sale and distribution of binary options or imposed heavy restrictions on binary options brokers. These financial instruments are categorized similarly to gambling.
Some of the countries which banned binary options are:
Australia
United Kingdom
European Union
Israel
Canada
Belgium
Still, many binary options brokers are operating with offshore licenses.
Though binary options are not banned in the United States, brokers need to be registered with the Commodity Futures Trading Commission (CFTC). In Japan, regulated binary options brokers cannot offer contracts with less than 2 hours in expiry.
Best Binary Options Brokers
When it comes to regulated binary options brokers, there are not many choices. Most of the major world economies have banned the retail sale and distribution of binary options.
The United States is the only country with a good regulatory infrastructure allowing binary options trading. But, there is only one regulated US platform offering binary options.
Nadex – Best US-Regulated Binary Options Broker
Best US-Regulated Binary Options Broker
North American Derivatives Exchange or Nadex is regulated by the US Commodity Futures Trading Commission (CFTC) and is one of the very few well-regulated platforms offering binary options services. It is a very safe platform and allows US traders to trade with binary options.
Unlike the other binary options, Nadex does not act as a counterparty. Instead, it only matches the trades of the market participants. The exchange makes money by charging the commission for each trade.
But, the fee charged by the platform is on the lower side: only $0.90 for entry and exit of a position.
The exchange offers a ton of markets of binary options: stock indices, forex pairs and commodities. Traders can even take positions on major economic events like Fed's funds rate, weekly jobless claims, and non-farm payroll.
The trading platform offered by Nadex is user-friendly and also provides a demo environment for beginners. However, the minimum deposit amount with the exchange to enter into the binary options market is $250, which can be considered a bit high.
Apart from binary options, Nadex also offers trading services with knockouts and call spreads
Offshore Regulated Binary Options Brokers
As most of the countries have banned or heavily restricted the distribution of binary options, many brokers are offering these instruments with offshore registered entities.
Some of popular offshore licensed binary options brokers are:
IQ Options
BDSwiss
Binary.com
InstaForex
Alpari
FAQ and More on Binary Options Brokers
Traders usually have many questions related to generic trading-related queries. We tried to pick and answer some of the most important queries related to binary options brokers.
Is Binary Options Safe?
Binary options are very risky investment instruments. Brokers are usually the counterparties on the trades and they also control all the market data presented to the traders. Because of the scams associated with binary options, most countries have banned such investment instruments.
US and Japan are the only two major countries allowing binary options, but under strict restrictions.
Regulated Binary Options Brokers
Though many brokers are offering binary options trading, most of them are not regulated or are licensed in offshore jurisdictions. The UK, Australia, European Union, and several other countries have banned these financial products. But the United States is one of the very few major countries still allowing binary options brokers.
Nadex is the only well-regulated binary options broker, and we don't recommend traders approach any offshore brokers.
Binary Options Brokers in the US
Binary options brokers in USA need to be regulated by the Commodity Futures Trading Commission (CFTC) to operate in the country. Nadex is the only US-regulated binary options broker and is a safe platform.
Binary Options Brokers in Canada
Binary options are banned in Canada. Though the provincial financial regulators of the country were issuing warnings on binary options scams and platforms for years, the supra-national regulator, Canadian Securities Administrators (CSA), officially made advertisement, trading and distribution of binary options illegal in 2017.
Minimum Deposit Binary Options Brokers
Nadex is the only well-regulated binary options broker, and it has a minimum deposit requirement of $250. Though many offshore licensed binary options brokers are allowing much less initial deposits, we highly recommend traders not to open accounts with such entities.
Author of this review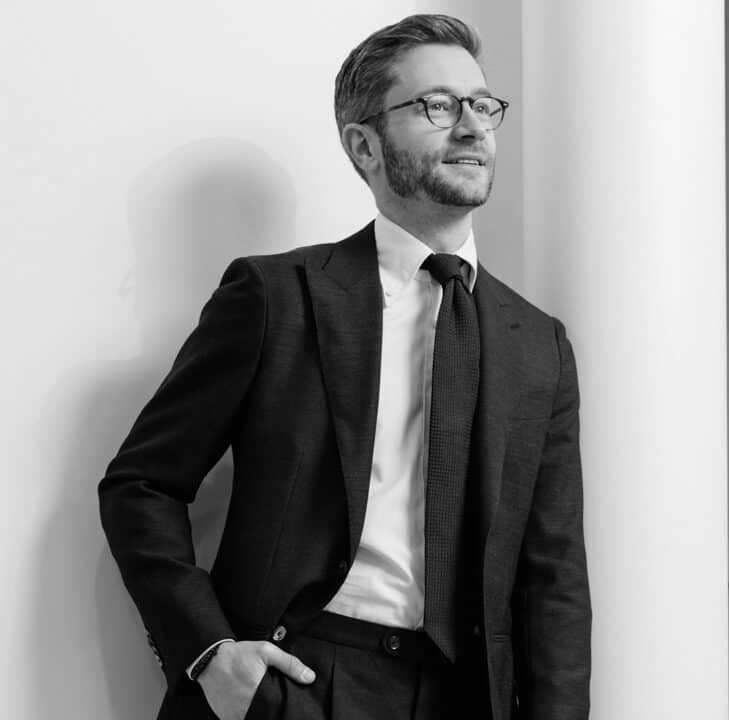 By George Rossi
Author of this review
I am a well-rounded financial services professional experienced in fundamental and technical analysis, global macroeconomic research, foreign exchange and commodity markets and an independent trader.
Now I am passionate about reviewing and comparing forex brokers.
Everything you find on BrokerTested is based on reliable data and unbiased information. We combine our 10+ years finance experience with readers feedback. Read more about our methodology