Best Forex Hosting Solutions Providers 2022
For this list, we have searched several Forex Hosting Solutions Providers.

In our research, we selected the best Forex Hosting Solutions Providers. This research enabled us to come up with several solutions and describe how to choose the appropriate provider suitable for your business needs.
What is Forex Hosting?
Forex Hosting Solutions Providers are businesses that provide server hosting and professional IT services enabling brokers to host websites, databases, accounts, platforms, etc.
Virtual Private Servers (VPS) are virtual servers that use durable software to create a privately controlled environment. This means your network isn't as susceptible to interruption from outside sources such as malfunctions or internet disconnection since it has its own dedicated server in another location.
Forex hosting is used not only by brokers. VPS hosting is used by traders to place orders in the forex market. It can be used to manually place orders, but in most cases, traders install automated applications that will do the work for them. Here are some of the types of VPS hosting for traders:
Trading server hosting
VPS hosting forex metatrader
VPS hosting for forex ea
Forex robot VPS hosting
Best Forex Server Hosting for Trading Brokers
There are many different Forex Hosting Solutions Providers in the forex market it is crucial to define the best hosting solutions provider for your business needs.
There are several factors you should always take into consideration when making your decision. You need to make sure that the provider offers a good range of features and has a good reputation. Also, you should make sure that the provider is easy to use and provides good customer support.
To pick the best Forex Hosting Solutions Providers, we searched and tested several companies in the market. Here is our list of the best Forex Hosting SolutionsProviders:
Kamatera – Best Forex Server for Brokers in Europe
The Host Broker – Best Forex Server for US Brokers
FCM360 – Best Forex Server for Brokers in Asia
hostingB2B – Best Whitelabel Forex Hosting
interServer – Best Cloud Hosting for Forex Broker
Top Online Hosting Forex Providers
When deciding on the Forex Hosting Solutions Provider, a few important factors should be taken into account – a reputable and experienced provider, ease of use, and the solutions and prices of different providers.
Here we picked the best companies offering hosting solution in the Forex market:
| Hosting Solution Providers | Features and Solutions | Pricing |
| --- | --- | --- |
| Kamatera | Web Hosting, App Hosting, Database Server, WordPress Server, Email Server | Pricing Request is Required |
| The Host Broker | Web Hosting, IT Services, IP Blocks | Pricing Request is Required |
| APFX Consulting | Consulting, FX Licensing, Brokerage Setup, MT4/5 Hosting, Forex Website Development | Pricing Request is Required |
| FCM360 | MetaTrader4 Hosting Solution, Proximity Hosting, | Pricing Request is Required |
| hostingB2B | Forex Hosting, Security as a Service,Teleport Hosting PBX Hosting, Application Hosting | Pricing Request is Required |
| interServer | Web Hosting, Windows VPS, WordPress VPS | Starting from $2.50 per month |
FAQ and More on Providers of Trading Hosting
Brokers frequently have questions related to Hosting Solutions. In this part, we answered some common questions about Forex Hosting Solutions Providers.
Each forex hosting solution has its advantages and disadvantages. You need to define your goals and objectives before deciding which one is right for you.
How to Choose Forex Hosting?
Choosing the hosting company and plan that are right for your business can take some careful consideration. Not all hosts are created equal, and you'll want to make sure you're getting all the features you'll need.
Here's how to choose the right hosting company for your business:
Know What Your Website's Needs Are.
Confirm the Subscription Period for Hosting Contracts.
Check for Server Reliability and Uptime Guarantees.
Confirm the Host's Refund Policy and Guarantees.
Understand What Your Upgrade Options Are.
Verify the Host's Primary Features.
Is There Free Forex VPS Hosting?
For B2B forex hosting is paid, however, for traders, there are some VPS providers that offer their services for free.
Cheap Forex VPS Hosting for EA Trading
Forex brokers should choose VPS hosting of powerful parameters and good solutions since getting a specialized proposal. However, Forex Traders and individuals looking for cheap and quality VPS hosting solutions to run EAs or trading brokers can select from the VPS Hosting Providers below:
Author of this review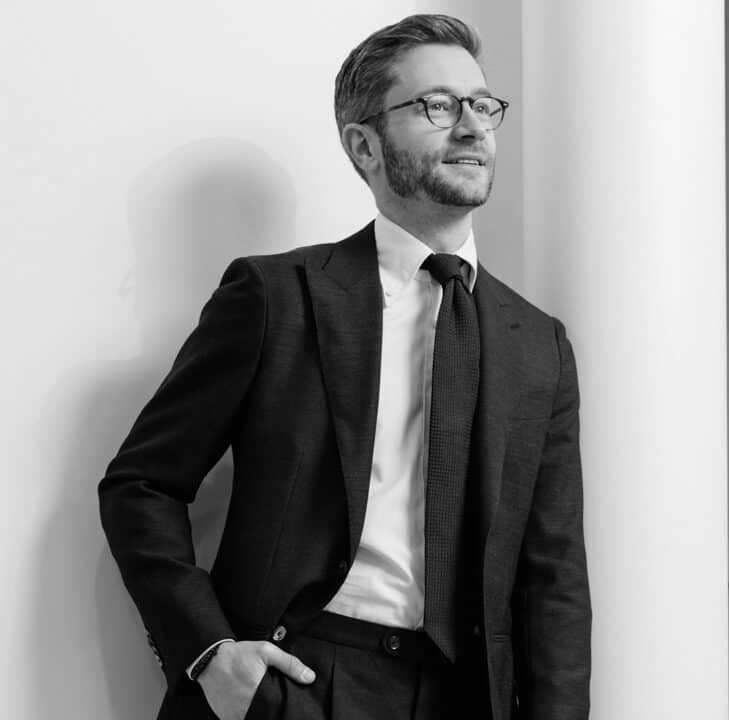 By George Rossi
Author of this review
I am a well-rounded financial services professional experienced in fundamental and technical analysis, global macroeconomic research, foreign exchange and commodity markets and an independent trader.
Now I am passionate about reviewing and comparing forex brokers.
Everything you find on BrokerTested is based on reliable data and unbiased information. We combine our 10+ years finance experience with readers feedback. Read more about our methodology