For this list, we have searched and tested several brokers for best forex pairs to trade.

To select the best forex pair to trade brokers we opened real accounts and deposited between $4,000 and $8,000 with each of the brokers. Further, we placed real trades in each popular market to get the actual picture.

Also, we tested the work and dedication of the customer support team. We reached out to them to see how they solved the problems we had faced.

We handpicked the best forex pair to trade brokers based on our trading data and experience as a trader.
Best Currency Pair for Forex Trading
If you are new to the world of Forex trading, then finding the best forex pair to trade can be difficult at times. Traders often wonder which currency pairs are the best ones to trade.
Actually, there is no such thing as the best currency pair. Of course, there are more popular ones such as EUR/USD GBP/USD etc. Mostly it depends on the trading strategy which currency is the best particularly for your trades. Some pairs are less volatile and are safer to trade, some have larger volume so it suits the trading strategy.
Actually, the time of the trading also determines which currency pairs are more favorable at that moment. Another key factor is liquidity. Traders are always prone to trade currency pairs that are generally bought and sold more easily. Lastly, predictability is another factor that traders pay attention to. The great amount of data on certain currency pairs helps the traders to predict how the currencies will perform.
Best Time to Day trade the EUR/USD Forex Pair
Generally, the best time to day trade the EUR/USD forex pair is when the market is open in the US and Europe. As, due to time differences, the US starts late, the beginning of the US market until the closing of the Europe market is considered the best time. This is because the market is the most volatile at that period. However, everything depends on the trading strategy. Sometimes the most volatile time is not essential, and the quietest time might even suit the best.
Best Forex Currency Pair for Scalping
Scalping is a forex technique when traders open and close positions in markets in a really short span of time to profit from the trade. In trading, scalping is the shortest time span when traders benefit from the small changes in currency prices.
One of the most important factors to consider in scalping is which markets you want to trade and at what time. However, the major currency pairs, such as EUR/USD or USD/JPY will almost always have higher volumes than other less-liquid pairs.
Best Forex Brokers for Forex Pair Trading
To come up with the list of the best forex pairs to trade brokers we have concentrated on a number of factors, such as strict regulation and high rankings. In our list are those best forex pair to trade brokers that stood out during our testing.
Some of the best forex pair to trade brokers are:
Roboforex
IG
Pepperstone
XTB
FxPro
Admiral Markets
Best Overall Forex Currency Pair Broker
Taking into consideration all options and range of currency pairs we select IG as the best Currency Pair to trade Broker:
Founded in 1974, IG is headquartered in London, UK. The broker is strictly regulated and holds a number of licenses: FCA, ASIC, CFTC, DFSA.
Its trading conditions are excellent. IG offers considerably low costs for Forex. It enables its clients to trade a variety of instruments: forex, indices, stocks, commodities, and cryptocurrencies. IG offers low spreads for forex pairs.
The broker offers easy to use platforms and offers various market research and analysis tools. IG's customer support is also great. It is available in several languages, which makes the broker accessible for traders worldwide.
Best Forex Pair to trade in London Session
The best time to trade forex is during the London session. During this session the liquidity is great, spreads are commonly low and the opportunities are countless. However, to be able to benefit, it is important to choose the right currency pairs to trade. Otherwise, you will simply fail the trades. In fact, traders should not underestimate the importance of the right choice of forex pairs.
In fact, the best in the London sessions are currency pairs involving GBP. At the start of the London session, the most favorable pairs to trade are commonly GBP and EUR pairs, such as GBP/USD, GBP/CHF, EUR/USD, etc. However, when the New York markets open, which coincides with the last few hours of the London session, USD pairs become a good option, too.
Based on our tests, we have chosen several UK brokers for forex pair trading:
Best Forex Pair to Trade in Asian Session
The best in Asian sessions are currency pairs involving currencies from Hong Kong, China, Japan, Singapore, Malaysia, etc, since the market is open and most volatile in this period.
The Asian session is known for its low volume and higher spreads. This is why it is very important to be careful at picking the currency pairs. During the session the most favorable pairs are those including JPY or AUD. Due to the fact that the European and US firms are closed, it is advisable to avoid USD, EUR and GBP pairs, or might be practically for low volatility strategies.
Based on our tests, we have chosen several brokers that are most suitable for the Asian session:
Best Forex Pair for Trading in Australia
During the Australian session the currency pairs have different activity levels and volatility. The best forex pair to trade in the Australia session are AUD/NZD, USD/CHF, AUD/JPY, GBP/USD, EUR/USD, and USD/JPY.
The GBP/USD and EUR/USD pairs are active when New York and London sessions overlap.
Based on our tests, the best brokers suitable for Australian session are:
Admiral Markets
CMC Markets
Pepperstone
Forex Pair Trading Brokers List
Here is a list of the forex pair trading brokers list that we have tested and reviewed.
Forex Broker
Test Details
Broker Review
FxPro

Deposit Amount: Over €5,000
Total Trade: 15 trades
FxPro Review
FBS
Deposit Amount: Over €5,000
Total Trade: 12 trades
FBS Review
AvaTrade
Deposit Amount: Over €4,000
Total Trade: 12 trades
AvaTrade Review
Pepperstone
Deposit Amount: Over €4,500
Total Trade: 12 trades
Pepperstone Review
Dukascopy
Deposit Amount: Over €5,000
Total Trade: 12 trades
Dukascopy Review
XTB
Deposit Amount: Over €5,000
Total Trade: 12 trades
XTB Review
Admiral Markets
Deposit Amount: Over €4,000
Total Trade: 12 trades
Admiral Markets Review
CMC Markets
Deposit Amount: Over €5,000
Total Trade: 12 trades
CMC Markets Review
AxiTrader
Deposit Amount: Over €6,000
Total Trade: 12 trades
AxiTrader Review
FAQ and More on Forex Pair Trading
Traders usually have many questions related to generic trading-related queries. In an attempt to be helpful, we picked and answered some of the most important queries related to the currency pairs for forex trading.
Best Forex Pairs for Intraday Trading
Intraday trading is a type of stock trading where the trader buys and sells shares within the same day. This type of trading requires careful planning and execution, as well as knowledge of the market and timing.
If the traders want to trade intraday, they should specify on the trading platforms, whether the order is suitable for intraday trading. Besides, the position should be closed during the trading hours of the day. Based on our tests, the EUR/USD and GBP/USD are the most suitable intraday pairs.
Best Forex Pairs for Trend Trading
Some pairs are better suited for trend trading than others, since the trend itself is more readable and may last longer in the time frime, since involving major Currency Pairs and work economies likewise. So, there are certain currency pairs that tend to fare better than others.
USD is the most commonly traded currency in the world, and therefore most major forex pairs include USD. Combined with other currencies, especially from the biggest economies, such as China, Japan and the UK, they perhaps make the best forex pairs for trend trading.
Best Forex Pair for Day Trading
Forex day trading is a form of speculating on currency prices. Traders buy and sell currencies during the course of a day with the hope that they will make a profit off the price movements.
The traders that prefer day trading, commonly choose forex pairs to trade with the lowest spreads. Normally, the EUR/USD and GBP/USD pairs are the most favorable for day trading. These pairs are also suitable for longer-term moves.
Best Forex Pair for Swing trading
Swing trading is a type of day trading where you hold onto a security or stock for a period of time, expecting it to move in your desired direction. Many traders find swing trading easier to manage because they don't have to check the markets as frequently as they would if they were doing day trading. Because the time frame is longer, there is more opportunity for the stock to reach your desired price target.
Based on our tests, we found the forex pairs listed below the most suitable for swing trading:
EUR/USD
NZD/USD
EUR/JPY
USD/CAD
Author of this review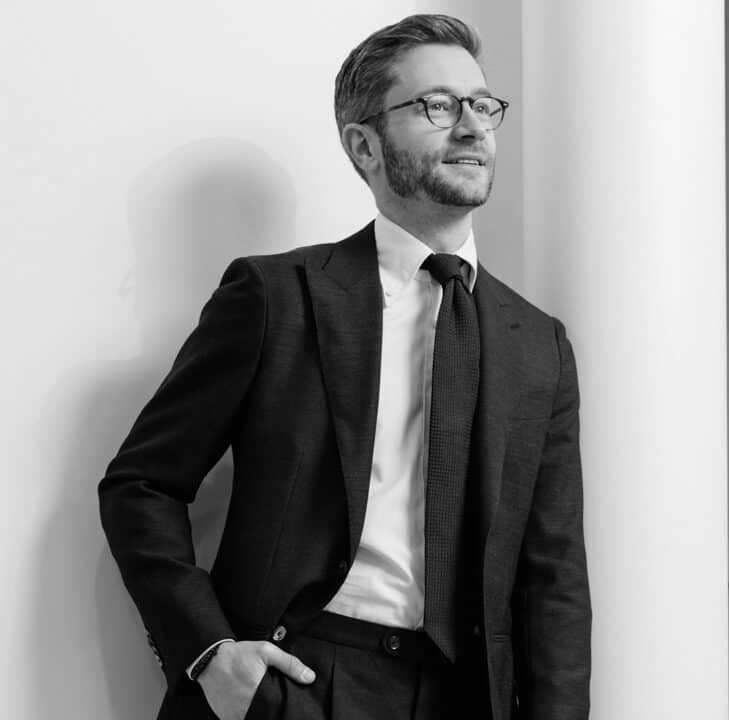 By George Rossi
Author of this review
I am a well-rounded financial services professional experienced in fundamental and technical analysis, global macroeconomic research, foreign exchange and commodity markets and an independent trader.
Now I am passionate about reviewing and comparing forex brokers.
Everything you find on BrokerTested is based on reliable data and unbiased information. We combine our 10+ years finance experience with readers feedback. Read more about our methodology