US Stocks Surge Without the Help of Retail Investors
Despite the notable absence of retail investors in recent weeks, US stocks have experienced a steady climb, with the S&P 500 Index gaining 8.6% since the fallout from Silicon Valley Bank's failure. While daily equity purchases from retail investors have declined by 27% compared to the average of the past two years, the market has shown resilience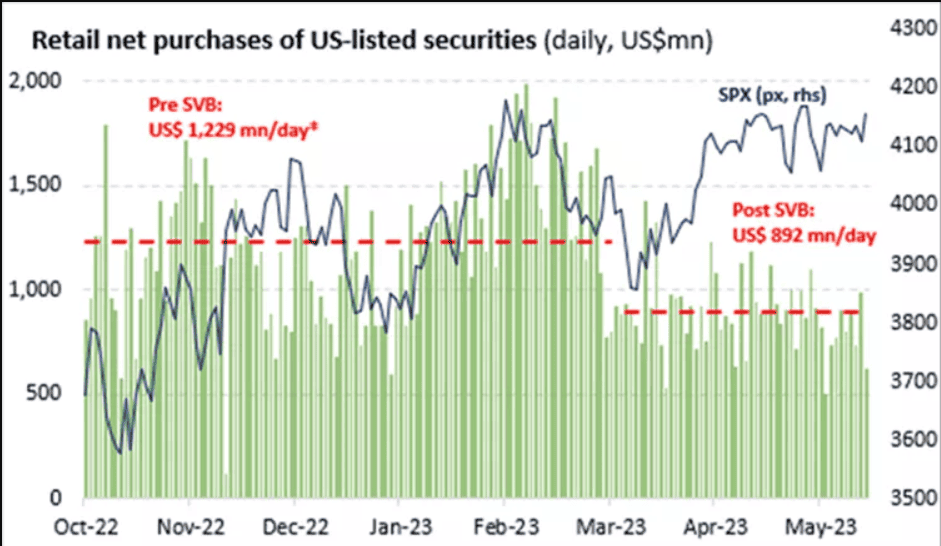 The aftermath of Silicon Valley Bank's collapse on March 10 has reverberated through the US banking system, yet it has failed to halt the upward trajectory of the S&P 500 Index. On Friday, the index experienced a minor setback, declining by 0.1% after reaching a year-to-date and nine-month high of 4,198.05.
Surprisingly, the recent rally in the stock market has occurred in the absence of active participation from retail investors. According to Vanda Research Ltd., average daily equity purchases by retail investors have dropped significantly, falling 27% below the two-year average.
Vanda Research suggests that declining interest in the financials sector accounts for a significant portion of the reduced retail investor activity. However, it is worth noting that this sector still attracted more net inflows than any sector except information technology.
Despite the decreased involvement of retail investors, daily trading activity has surged by more than 20% in ten specific stocks or ETFs during this period. A notable trend is the prominence of tech stocks, with seven out of ten being technology-related, led by Advanced Micro Devices. The remaining three include Charles Schwab, Bank of America, and JPMorgan Chase.
Remarkably, the US stocks market has maintained average daily net inflows close to $900 million for all but one day in the past two weeks until Thursday. This consistent influx of capital has contributed to the S&P 500's impressive 3.2% increase during this period.
Despite the reduced presence of retail investors, US stocks have demonstrated resilience, defying market expectations. While retail investor interest has waned, daily trading activity remains robust, with tech stocks leading the charge. The steady flow of capital into the stock market has contributed to its overall growth, underlining the market's ability to adapt and thrive even in the absence of significant retail investor participation.
Author of this review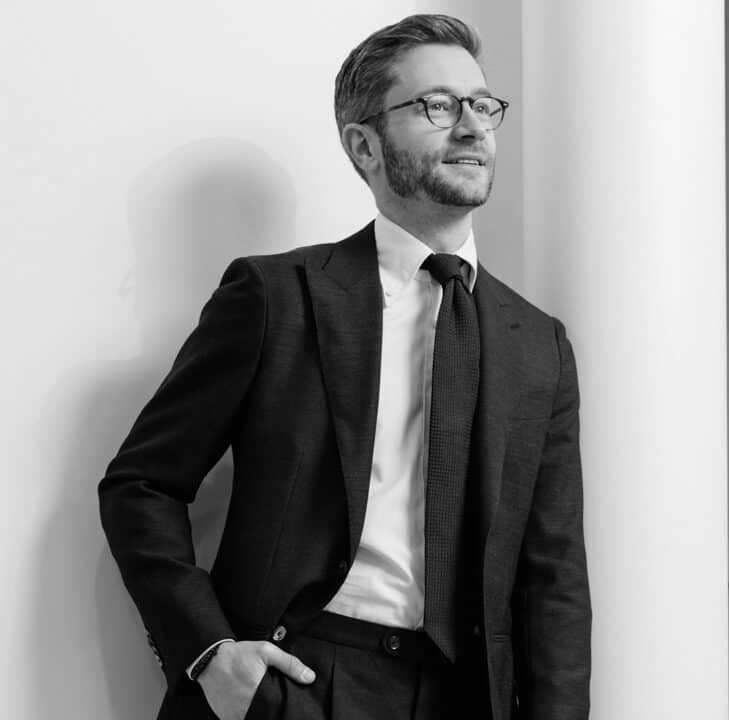 By George Rossi
Author of this review
I am a well-rounded financial services professional experienced in fundamental and technical analysis, global macroeconomic research, foreign exchange and commodity markets and an independent trader.
Now I am passionate about reviewing and comparing forex brokers.
Everything you find on BrokerTested is based on reliable data and unbiased information. We combine our 10+ years finance experience with readers feedback. Read more about our methodology