For this list, we have searched and tested several Prime Brokers available in the Forex market.

In our research, we selected the best Prime Brokers in 2022. We have researched some common types of Trading Technologies offered by Prime Brokers. We have also drawn parallels between Prime Broker and other brokerages to show the key differences and similarities.
What is a Prime Broker in Forex Trading?
Prime brokers can be described as central brokers that provide a wide variety of custodial and comlex trading services to their business and institutional clients. The brokers offer a number of benefits, including access to deep liquidity, tight spreads, and advanced trading platforms. In addition, Prime Brokers typically provide their clients with credit facilities, which can be used to cover margin requirements and fund trade activity.

While there are a number of Prime Brokers available in the Forex market, it is important to choose one that is regulated by a reputable financial authorities.
Prime brokers offer many different types of trading technologies to their clients. Some of the most popular types include:
Trade Execution
Market Data and Analytics
Risk Management
Order Management
What Does a Prime Broker Do?
A Prime Broker also can be described as a fintech technology solutions provider that provides a wide range of services to hedge funds and other investment institutions. As a business technology provider, it has many features and solutions. Here we provide the main functions of the Forex Prime Broker:
| | |
| --- | --- |
| 💻 | Blockchain Technology Service Provider |
| 📈 | Funding Provider |
| 📊 | Trades Execution |
| 📉 | Risk Management and Financing |
| 📰 | Reporting and Portfolio Technology |
| 📚 | Market Data Research and Analysis |
Best Prime Brokerages
There are several factors to consider when choosing a Prime Broker. These include the type of securities that the broker trades, the size of the credit facility, the fees charged, and the level of service and support offered by the broker.
To pick the best Prime brokerages companies, we searched and tested several options in the market and here we provide the list that we selected as the best:
StoneX – Best Forex Prime Broker
City Index – Best CFD Prime Broker
Saxo Bank – Best Futures Prime Broker
Coinbase – Best Crypto Prime Broker
eToro – Best Prime Auto Broker
Top Providers of Prime Brokers
When deciding on the Top Prime Brokers Providers, there are a few important factors to consider: a reputable and experienced provider, and the solutions and prices offered by different providers.
Here we picked the Best Prime Brokers in the Forex market:
Prime Brokers
Features and Solutions
Pricing
StoneX
Top-Tier FX Trading Solutions, Self-Clearing OTC Combined with Prime Solutions, Liquidity Sourcing, Pricing Streams, Real-Time Margin, Trading Spot, Forwards, NDFs and Options, etc.
StoneX Base Rate is the Call Money Rate Plus 2.50% Annually
City Index
Forex, CFD Trading, Spread Betting, Real-Time Monitoring, and Reporting, White Label, Liquidity API, Institutional Forex, etc.
Forex/CFDs – 0.5 Points Minimum Spread (for EUR/USD)
Saxo Bank
Industry-Leading Spreads, 25+ Tier 1 Liquidity Providers, Liquidity Optimization Services, Low Latency Infrastructure, Trading Stock, Options, Commodities, Futures, etc.
Stocks – Commissions from $1 on US Stocks,
Futures – Commissions as Low as $1.25 Per Contract
Coinbase
Secure Custody, Advanced Trading Platform, Real-Time, and Historical Crypto Market Data, etc.
Fees are Charged Based on Some Factors: Payment Method, Size of the Order, Market Conditions
eToro
Advanced Social Trading Features, Investment Portfolios, Investment Insurance, Automated Trading Platform, etc.
Crypto – Charges 1% for Buying or Selling Crypto,
Stocks and ETFs – No Commission
Interactive Brokers
Real-Time Risk Management System, Strong Balance Sheet, Client Fund Protection, Low-Risk Business Model, etc.
Executing Broker Setup – $100 Processing Fee,
Trade Break Fee – $100 Per Day that There are Trade Breaks
FAQ and More on Online Prime Brokers
In this part, we gather common questions about Online Prime Brokers. Usually, traders have many Forex prime brokers-related questions and here we assist in that.
Each Prime Broker has its advantages and disadvantages. You need to consider your goals and objectives before deciding which one is right for you.
How to Choose Prime Broker?
Based on your needs select a suitable Prime Brokerage for your business considering the following factors:
Competitive Spreads and Commissions
Access to the Latest and Suitable Trading Technology
Range of Instrument
Trading Platform
Responsive Customer Service
Terms and Conditions
Prices
Prime Broker vs Executing Broker
Prime brokers are typically banks or large financial institutions that offer services to other banks, hedge funds, and large traders. Executing brokers, on the other hand, are typically smaller firms that provide services to retail traders. They are usually middlemen who are housed under a prime brokerage service.
Prime brokers typically have much higher account minimums and offer a limited range of currency pairs. They also tend to charge higher fees than executing brokers. Executing brokers, meanwhile, typically have lower account minimums and offer a wider range of currency pairs. They also tend to charge lower fees.
Prime Broker vs Custodian
A prime broker is a full-service provider that offers a wide range of services, from lending and securities trading to research and market analysis, and also custody services. On the other hand, a custodian is a more basic service provider that primarily focuses on asset protection.
When choosing between a Prime broker and a Custodian, you must consider your specific needs and goals. If you are looking for a comprehensive suite of services, a prime broker may be the right choice for you.
Prime Broker vs Market Maker
Market makers provide a platform for traders to buy and sell currency pairs. They are typically more accessible to retail traders since they do not require a minimum account balance. They also tend to offer lower spreads and more flexible leverage levels.
Prime brokers, on the other hand, tend to be larger, more well-capitalized firms that offer a full suite of services to their clients. They have direct access to the interbank market and can offer better prices. However, they typically require higher minimum account balances and may charge commission fees.
Author of this review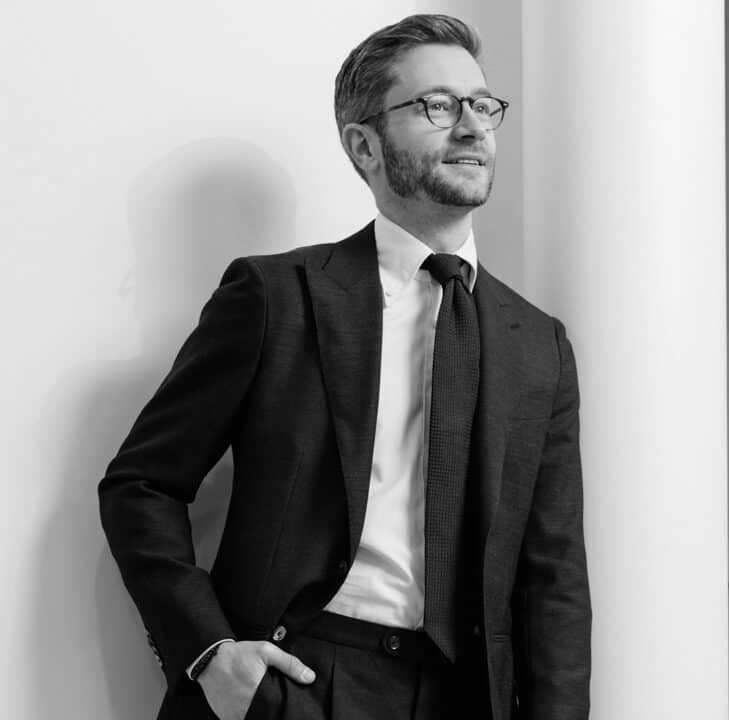 By George Rossi
Author of this review
I am a well-rounded financial services professional experienced in fundamental and technical analysis, global macroeconomic research, foreign exchange and commodity markets and an independent trader.
Now I am passionate about reviewing and comparing forex brokers.
Everything you find on BrokerTested is based on reliable data and unbiased information. We combine our 10+ years finance experience with readers feedback. Read more about our methodology