For this list of nano lot forex brokers, we have searched and tested several nano lot forex brokers.

We opened real accounts and deposited between $4,000-$8,000 with each of the brokers. Then, we placed real trades in each popular market to get the real spreads. Also, we contacted the customer support team to solve the problems we faced. Finally, to find out whether the withdrawal process is smooth and clear.

Based on our experience as a trader, we chose the best nano lot forex brokers.
What is a Nano lot in Forex?
A "lot" in forex is a unit of measurement of standardized trade size. Nano lot comprises 100 units of a base currency.
One pip of a currency base is equal to $0.01 when trading a nano lot.
To execute an order for a nano lot, trader will need to sell or buy $100. This amount can even go lower depending on the broker. Some would even offer clients to trade as low as $10.
Nano lot is quite handy for beginner traders or some specific strategies since it minimizes the risk of capital loss. Where newbies can trade nano lots to hone their skills, also get access to some high capitalization instruments due to lower margins or be useful for strategies that uses most low lot sizes.
The way trades are executed doesn't define any broker as better or worse. Everything depends on the strategy traders apply, or instruments they trade.
Forex Standard Micro Nano lot
The size of the units depends on the lot you are using for forex trading. There are 4 types of lots in forex: standard, mini, micro, and nano.
Nano lot is 1/10 the size of a micro lot, 1/100 the size of a mini lot, and 1/100 of a standard lot.
Standard lot = 100,000 currency units
Mini lot = 10,000 currency units
Micro lot = 1,000 currency units
Nano lot = 100 currency units
The forex lot size is calculated using input values such as account balance, risk percentage, and stop loss. In the first step, the trader needs to define a risk percentage for trade and then define stop loss and a dollar per pip. A trader needs to determine the lot size (number of units) for the currency pair in the last step.
| | | | |
| --- | --- | --- | --- |
| Lot Size | Units | Volume | $/pip |
| 💰 Standard | 100,000 | 1.00 | $10 |
| 💵 Mini | 10,000 | 0.10 | $1.0 |
| 💳 Micro | 1,000 | 0.01 | $0.1 |
| 💱 Nano | 100 | 0.001 | $0.01 |
Best Nano Lot Size Forex Brokers
To come up with this list of best nano lot forex brokers, we have searched and tested nano lot forex brokers. We have opened real accounts with real money deposited, and placed trades to compare conditions, spreads, fees, and if there are any issues with deposit and withdrawal processes.
OANDA – Overall Best Nano Trading Forex Broker
XM – Best Nano Lot Broker for Beginners
FXOpen – Best MT4 Broker with Nano Lots
IFC Markets – Best Broker with Lowest Spread and Nano Lot Account
Our test showed that there are trully very few nano lot forex brokers. Most of the brokers offering nano lots are offshore brokers, and we do not recommend opening account with offshore brokers due to the high risks. Instead, use the services of regulated brokers we have mentioned above.
Overall Best Nano Tradaing Forex Broker
We chose OANDA as the best broker with nano lots.
OANDA has been in operation since 1996 and has been one of the most popular brands in the CFD and forex industries. OANDA is best known for its vast range of instruments that can be traded and flexible funds options ensuring the safest and most transparent trading environment.
In fact, with OANDA you can technically trade nano lots and even smaller units since the broker doesn't operate on a lot basis. This means that you can place trades worth as less as 1 unit of currency pair. Moreover, the broker allows opening an unlimited demo account that fully replicates the real one. On top of that, after depositing, there are typically no fees attached. With their FXtrade platform, you can customize lot sizes up to 0.001.
Best Nano Lot Broker for Beginners
We picked XM as the best broker allowing nano lot trading for beginners.
Established in 2009, XM is one of the industry-leading forex and CFD brokers offering flexible and dynamic trading The broker offers a low minimum deposit and an unlimited demo account, as well as great educational webinars under its Tradepedia platform which can be helpful for those who are just getting started.
With XM, you can obtain nano lot size by reducing your trade volume to 0.1 in your micro account through MT4.
Best MT4 Broker with Nano Lots
We handpicked FXOpen as the best nano lot broker for trading through the MT4 platform.
First established as an educational center in the field of technical analysis and financial markets, FXOpen has been operating as a brokerage company for 15 years with the principle of fair and transparent trading conditions.
When it comes to trading platforms, FXOpen offers the full suite of MT4 and MT5 platforms. FXOpen was the first broker offering ECN trading through the MT4 platform to its clients.
Best Broker with Lowest Spread and Nano Lot Account
We picked IFC Markets as the best broker offering nano lot trading with low spreads.
Since 2006, IFC Markets has been one of the global CFD providers offering unlimited trading instruments and multiple opportunities.
IFC Markets provides excellent conditions for trading CFDs, an outstanding educational Academy, as well a full suite of MetaTrader platforms, and a proprietary platform with an unlimited demo account for those who want to learn how the platform operates.
The broker offers relatively lower spreads compared to other trading brokers offering nano lots. It offers both fixed and floating spread nano lot accounts starting from the lot size of 0.001 with small steps of 0.00001 meaning the traders can increase lot size by 0.01.
List of Brokers with Nano Lots
Here's the list of nano lot forex brokers we have found:
FAQ and More on Forex Brokers Offering Nano Lots
Traders often raise many questions related to generic trading-related queries. We answered some of the most crucial queries related to nano lot forex brokers.
Best US Regulated Forex Broker with Nano
In fact, there are no nano lot forex brokers offering nano lot trading to US clients
Is There Anything smaller than a Nano lot in Forex?
Nano lot is the smallest unit of currency pair, and there is nothing smaller than a nano lot. This type of account is considered so small that there are not many brokers offering nano lot trading.
Author of this review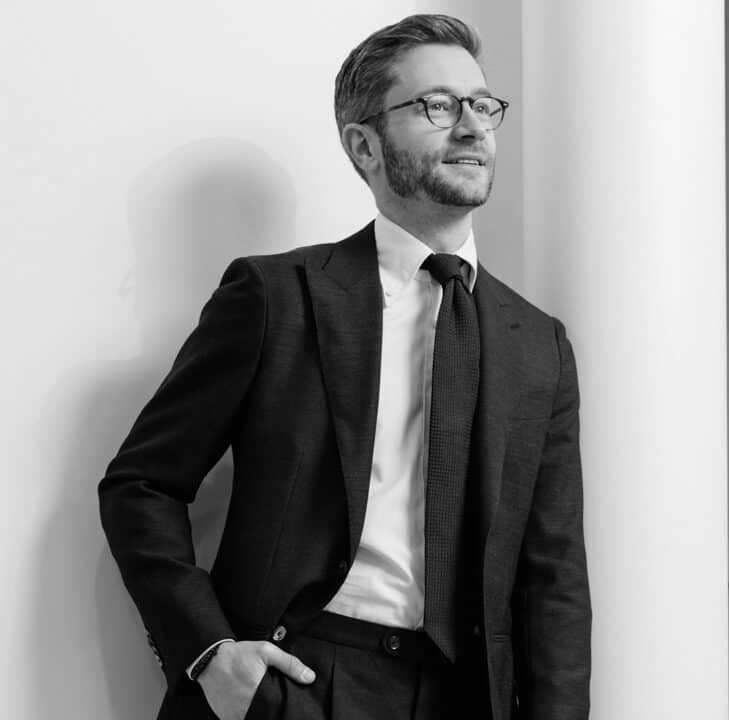 By George Rossi
Author of this review
I am a well-rounded financial services professional experienced in fundamental and technical analysis, global macroeconomic research, foreign exchange and commodity markets and an independent trader.
Now I am passionate about reviewing and comparing forex brokers.
Everything you find on BrokerTested is based on reliable data and unbiased information. We combine our 10+ years finance experience with readers feedback. Read more about our methodology