For this list, we have searched and tested popular Forex Trading Schools Ireland available both online and offline.

We have enrolled with several online trading webinars, seminars, and trading school programs that are provided by different Forex trading schools available in Ireland. We have completed the trading courses and programs, webinars and checked the quality of its service fully.

At last, based on our experience we have picked the Best Forex Trading School in Ireland available to both beginner and advanced traders.
What is Trading School in Ireland?
Ireland Forex trading schools offer plenty of courses, webinars, and seminars to help beginners get started or traders with experience improve knowledge or polish trading skills. For beginners, it is advised to take beginners course to get a general knowledge about markets and then select the best trading school and find a course that will cover your trading need.
Forex trading in Ireland is regulated by The Central Bank of Ireland (CBI), which acts as the primary regulator for all the financial companies in the country, including Forex brokers. CBI regulated brokers are regulated according to the Markets in Financial Instruments Directive (MiFID) derivatives and all Forex trading brokers in Ireland are required to conform to the regulatory guidelines outlined by the EU and the CBI.
The characteristics of a good Forex Trading School in Ireland are:
👨‍💻 School
Reputable School with Expert Instructors
📈 Education
Online Course
In-Class Lessons
🔎 Course
Beginners Course
Advanced Course
Macro Course
Live Streaming
📑 Free Materials

e-Books
Guides
Intro Videos
🏛️ Quality
Well Structured Material
Good Access to Resources
Live Trade Demonstrations
Demo Account
🚀 Coaching
Personal Lessons
One-on-One Coaching
💸 Fee
Free Materials
Prepaid Courses
Monthly Subscription
Best Trading School Ireland
There are many Forex Trading Schools in Ireland offering a variety of courses and programs to meet the needs of both beginners and experienced traders. We have made research and picked these as the Best Forex Trading Schools in Ireland:
Pepperstone has established itself as a top player in the online trading industry, offering cutting-edge technology and exceptional educational resources. Our research shows that Pepperstone is the perfect choice for both novice traders looking to grow their skills and experienced traders seeking to expand their portfolios. We ranked Pepperstone as the Best Forex Broker offering cutting-edge trading services and educational resources. Read our article about Pepperstone.
With its innovative trading platform, Pepperstone provides traders access to a wide range of financial instruments and powerful trading tools. The company's dedication to education is also unmatched, offering a variety of training materials, from in-depth tutorials to live webinars with expert traders. This focus on providing traders with the knowledge and resources they need to succeed sets Pepperstone apart from its competitors and has earned the broker a well-deserved reputation as the go-to choice for traders of all experience levels.
Best Forex Trading Courses Ireland
While looking for Forex trading schools and courses in Ireland to get started, traders are highly recommended to learn only from reliable and popular firms, and never use any education materials as trading advice. There can be bitcoin trading school, shares trading school, options trading school, etc. You can also find some Forex brokers that run seminars and have good educational materials.
For our list, we selected only popular and reputable schools and courses, free and paid, with quality education and materials suitable for various level traders.
School Name
Location
Course
Course Cost
Course Duration
Free Materials
Pepperstone
Online
Beginners Course, Webinars
Free
On-Demand
Yes
IBAT College Dublin
Dublin
Advanced Trading Course
Premium/€3,125,
Premium Plus/€4,520
12 Weeks
–
IAT
Dublin
Introduction to Bitcoin and Cryptocurrencies
€195
On-Demand
–
Griffith College
Dublin
Diploma in Capital Markets, Investment, and Trading
€1,400
10 Weeks
–
IIFT
Dublin
Advanced Trading Course
€295
4 Modules
–
Shaw Academy
Dublin
Online Share Trading Course
Free
16 Weeks
Yes
Traders' Academy
Available in Ireland
Introduction to Futures
Free
On-Demand
Yes
TheLiveTradeRoom
Carrigtwohill
Beginner Trading Course
$29
Per Month
–
AvaTrade
Dublin
Trading for Beginners
Free
On-Demand
Yes
Irish Forex Trading School Online Free
There are a variety of online Forex trading schools available in Ireland offering free courses on the topic. Whether you are a beginner or an experienced trader, you can always find a course that meets your needs and gives you the foundation you need to start trading in the Forex market. Here we picked some of the more popular online Forex trading schools and brokers with free courses:
Shaw Academy – Best Free Financial Trading Courses
Traders' Academy – Best Free Courses from Beginner to Advanced Level
CMC Markets – Best Free Forex and CFD Trading Courses
AvaTrade – Best Free Trading Courses for Beginners
FAQ and More on Online Trading Schools Ireland
There are many Forex trading school-related questions that both beginners and experienced traders have. Here we answer some of the common questions related to trading schools in Ireland.
The Forex trading market offers many trading school options for Irish traders. Each trading school has its own advantages and disadvantages. You just need to consider your own goals and objectives before deciding which one is right for you.
Ireland Best Day Trading School Online
Day trading is a strategy requiring traders to buy and sell financial instruments within a day. It is also considered a highly risky investment strategy, and traders must be aware of the potential risks before they begin trading. One of the biggest risks associated with day trading is the possibility of heavy losses in a short period of time as day traders typically buy and sell assets within a single day, and they may not have the time to wait for prices to recover from a sudden drop.
Another risk is that the day traders may become too emotionally attached to their positions and may hold onto losing positions for too long. Even if there are brokers or individuals offering day trading education in Ireland we advise avoiding it due to the high risks of losing money involved.
Spread Betting Trading School
Spread betting is a derivative strategy allowing traders to speculate on the price movement of any financial instrument – Forex, stocks, indices, commodities, etc. Unlike traditional investing, spread betting does not involve buying or selling the underlying asset. Instead, you simply bet on the direction of the price movement. If you are correct, you will make a profit, if not, you will incur a loss. Read more about spread betting in our article.
Spread betting is a popular type of trading in Ireland due to its tax-free status. Even if there are schools, brokers, or individuals offering spread betting education, this type of trading comes with a high risk of losing money involved. So we advise being alert and choosing only reliable sources. Among the popular brokers offering spread betting courses in Ireland are CMC Markets, IG, etc.
Author of this review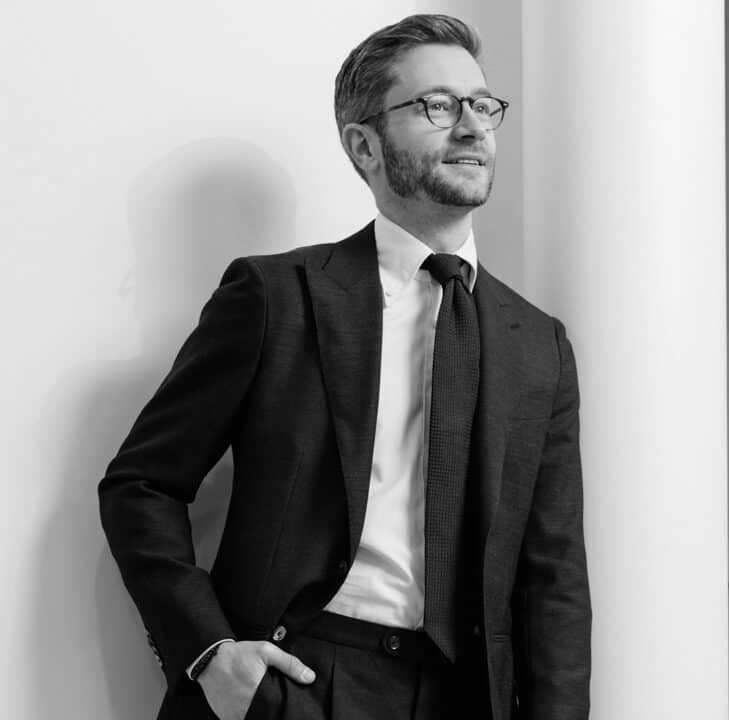 By George Rossi
Author of this review
I am a well-rounded financial services professional experienced in fundamental and technical analysis, global macroeconomic research, foreign exchange and commodity markets and an independent trader.
Now I am passionate about reviewing and comparing forex brokers.
Everything you find on BrokerTested is based on reliable data and unbiased information. We combine our 10+ years finance experience with readers feedback. Read more about our methodology