For this list, we have searched and tested popular Forex Trading Schools Canada available both online and offline.

We have enrolled with several online forex trading webinars, seminars, and trading school programs that are provided by different trading schools available across Canada in Toronto, Vancouver, and Montreal. We have completed the trading courses and programs, webinars and checked the quality of its service fully.

At last, based on our experience we have picked the Best Forex Trading School in Canada available to both beginner and advanced traders.
What is Trading School?
Before starting Forex trading, it is important to understand how the market works. There are many forex trading schools offering plenty of courses, webinars, and seminars to help beginners get started or traders with experience improve knowledge or polish trading skills. For beginners, it is advised to take beginners course to get a general knowledge about Markets and then select the best trading school and find a course that will cover your trading need.
Forex brokers in Canada should be registered and authorized by the Investment Industry Regulatory Organization of Canada (IIROC) to operate in Canada. IIROC is a self-regulatory agency and was formed on January 1, 2008, with the merger of the Investment Dealers Association of Canada (IDA) and Market Regulation Services Inc. The regulator has the authority to fine, suspend or expel members by exercising quasi-judicial powers. Its strict regulatory requirements restrict most brokers from entering the country. Read more about Canada Forex Brokers.
The characteristics of a good Forex Trading School in Canada are:
👨‍💻 School
Reputable School with Expert Instructors
📈 Education
Online Course
In class Lessons
🔎 Course
Beginners Course
Advanced Course
Macro Course
Live Streaming
🏛️ Quality
Well Structured material
Good access to resources
Live trade demonstrations
Demo Account
📑 Free Materials
e-Books
Guides
Intro Videos
💸 Fee
Free Materials
Prepaid Courses
Monthly Subscription
🚀 Coaching
Personal Lessons
One on One Coaching
Best Forex Trading School in Canada
There are many Forex trading schools in Canada offering a variety of courses and programs to meet the needs of both beginners and experienced traders. Some of the best Forex trading schools include the following:
We picked Pepperstone as the Overall Best Forex School in Canada.
Pepperstone provides a top-notch, beginner-friendly trading program at no cost. The program is arranged into distinct topics, making it accessible and easy to understand for those new to trading. The broker also offers advanced courses for more experienced traders seeking to enhance their skills and knowledge. According to our extensive research and analysis, Pepperstone has established itself as the premier Trading Broker in the industry.
The beginner's program begins with a comprehensive section on Trading Basics, followed by an overview of markets and different trading strategies. The course materials are organized in a user-friendly manner, making it effortless for learners to comprehend. Similarly, the advanced trading course is structured to offer traders the chance to refine their strategies and gain a deeper understanding of specific markets.
Canada Online Forex Trading Schools Free or Paid
While looking for trading courses and schools in Canada to get started, traders are recommended to learn only from reliable and popular firms, and never use any education materials as trading advice. For our list, we selected only popular and reputable schools and courses with quality education and materials both free and paid suitable for various level traders.
| | | | | | |
| --- | --- | --- | --- | --- | --- |
| School Name | City | Course | Course Cost | Course Duration | Free Materials |
| Pepperstone | Online | Beginners Course, Webinars | Free | On-demand | Yes |
| Learn-to-Trade | Toronto | Forex Trading Course | Free and Paid (Not Provided) | On-demand | Yes |
| IOTAF | Montreal | Master in Trading | $4999 | Six Month | – |
| Academy of Financial Markets | Toronto | Mentorship Program | $1350 | 16 Hours | – |
| TRADEPRO Academy | Toronto | Stock Trading Course | $699 | Lifetime Access | Yes |
| The Investing Academy | Richmond | Financial Training Program | $19.99+Tax/Month, $199.90+Tax/Year | On-demand | – |
Best Forex Trading School Toronto
For this list, we have selected the most reputable and popular Forex trading schools in Toronto:
Academy of Financial Markets – Best Day Trading School
Learn-to-Trade – Best Stock Trading School
TRADEPRO Academy – Best Options Trading School
Forex Lens – Best Forex Trading Education
Best Vancouver Trading School
We have made research and picked these as the best financial trading schools in Vancouver:
Best Trading School Montreal
To select the top trading schools in Montreal we tested several schools and courses, and selected these as the best:
FAQ and More on Financial Trading Schools in Canada
Usually, there are many financial trading school-related questions that both beginners and experienced traders have. Here we answer some of the common questions related to Forex trading schools in Canada.
The Forex trading market offers many trading school options for traders in Canada. Each trading school has its own advantages and disadvantages. You just need to consider your own goals and objectives before deciding which one is right for you. However, make sure you choose a reputable school or course that provides high-quality education.
Futures Trading School in Canada
There are a number of Futures trading schools in Canada teaching you the skills and knowledge you need to succeed in this field.
To select good futures trading schools and courses we tested several schools and selected these as the best:
Learn-to-Trade
The Canadian Securities Institute (CSI)
Landshark Capital
TRADEPRO Academy
Swing Trading School for Canada Traders
Swing trading is one of the popular trading strategies applied to the financial markets and is based on keeping positions longer than a day.
If you are interested in learning more about swing trading, there are several schools in Canada that offer courses and programs. Here we picked the best schools on the topic:
TRADEPRO Academy
Acorn Wealth Corporation
Best Forex Schools in Canada by Category
Schools can focus either on one particular trading strategy or instrument preference or can run different courses based on the instrument or strategy the trader is looking for.
Here we selected some popular trading instruments and schools in Canada offering courses on the topic:
The Knowledge Academy – Best Cryptocurrency Trading School
Academy of Financial Markets – Best Commodity Trading School
Learn-to-Trade – Best Shares Trading School
Binary options trading is illegal for brokers to operate in Canada. Binary options are considered high-risk instruments, so we do not recommend trading this instrument, mostly reputable schools do not teach this kind of trading for safety reasons, too.
Author of this review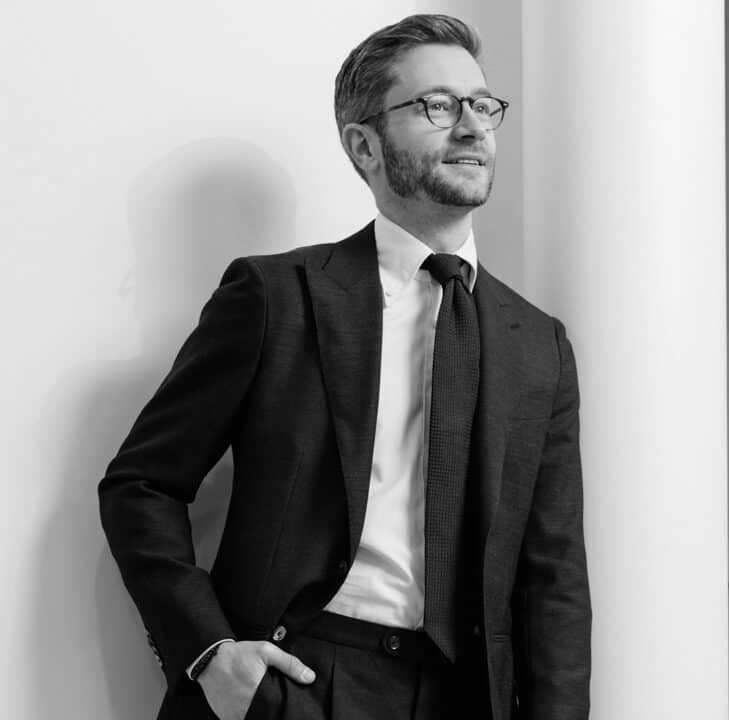 By George Rossi
Author of this review
I am a well-rounded financial services professional experienced in fundamental and technical analysis, global macroeconomic research, foreign exchange and commodity markets and an independent trader.
Now I am passionate about reviewing and comparing forex brokers.
Everything you find on BrokerTested is based on reliable data and unbiased information. We combine our 10+ years finance experience with readers feedback. Read more about our methodology