Best Forex Trading Schools & Courses Australia (Sydney, Melbourne) 2023
For this list, we have researched and tested popular Forex Trading School Australia available both online and offline.

We have enrolled with several online forex trading webinars, seminars, and trading school programs that are provided by different trading schools available across Australia in Sydney and Melbourne. We have completed the trading courses and programs, webinars and checked the quality of its service fully.

At last, based on our experience we have picked the Best Forex Trading Schools and Courses AU available to both beginner and advanced traders.
What makes good Forex Trading Australian Schools?
Forex trading can be a profitable venture, however, it is important to understand how the market works before you start trading. There are many forex trading schools in Australia offering plenty of courses, webinars, and seminars to help beginners get started or traders with experience improve knowledge or polish trading skills.
Forex brokers must be authorized and licensed by the Australian Securities & Investment Commission (ASIC) to operate in Australia. ASIC-regulated brokers are safe to trade as ASIC is a good regulator with strict measures to protect investors and traders. Forex Trading itself is regulated by top-tier regulatory bodies including ASIC. Read more about Australian Forex Brokers.
For the very beginners, it is advised to take beginners course to get a general knowledge about Markets and then select the best trading school and find Course that will cover your trading need.
When it comes to Forex Trading AU Courses, the following options are available: Forex Trading School Online Free and others with a charge depending on the conditions of the school or institution that offers the course.
The characteristics of a good Forex Trading Australian School are:
📈 Education
Online Course
In class Lessons
👨‍💻 School
Reputable School with Expert Instructors
🔎 Course
Beginners Course
Advanced Course
Macro Course
Live Streaming
📑 Free Materials
e-Books
Guides
Intro Videos
🏛️ Quality
Well Structured material
Good access to resources
Live trade demonstrations
Demo Account
🚀 Coaching
Personal Lessons
One on One Coaching
💸 Fee
Free Materials
Prepaid Courses
Monthly Subscription
Best Forex Trading School in Australia
As a result of our research, we picked Pepperstone as the overall best forex school in Australia.
Pepperstone is a premier online trading platform that offers extensive educational resources for traders of all levels of experience. From novice to expert, Pepperstone's education program provides a wide variety of topics that aim to help traders expand their knowledge and hone their skills. Additionally, Pepperstone is ranked the best Trading Broker by us. See our Pepperstone article.
Pepperstone's educational resources are delivered through various mediums, including video tutorials, webinars, articles, and eBooks. These resources are structured in a user-friendly manner, making them easily digestible for traders of all levels of experience. The ultimate goal of Pepperstone's education is to provide traders with a comprehensive understanding of the markets and the tools and techniques required for effective trading.
Australian Trading School Courses
While looking for Australian trading schools and courses to get started, traders are highly recommended to learn only from reliable and popular firms, and never use any education materials as trading advice. For our list, we picked only well-known and reputable schools with quality education and materials suitable for various level traders.
| | | | | | | |
| --- | --- | --- | --- | --- | --- | --- |
| School Name | City | Course | Course Cost | Course Duration | Free Materials | School Website |
| Pepperstone | Online | Beginners Course, Webinars | Free | On-Demand | Yes | Pepperstone |
| Opes Trading Group | Sydney | Forex trading course online and Video trading, Opes Platinum Subscription (OPS) | $140/Month | On-demand | Yes | Opes Trading Group |
| Learn to Trade | Sydney | Forex free workshop, learn Forex, momentum coaching, Forex strategies | Not provided officially | On-demand | Yes | Learn to Trade |
| Wealth Within | Melbourne | Trading mentor course, share trading, diploma of share trading, advanced and Forex trading courses | $1,997 for Trading Mentorship Program | 11 lessons for Trading Mentorship Program | Yes | Wealth Within |
| TradersCircle | Melbourne | Technical trading for the Australian market, and options and how to trade them | Depends on the duration of the program | 2 months | Yes | TradersCircle |
| International Day Trading Academy | Queensland | Day trading, beginner trading courses, trading retreat, free trading workshop, free trading class | Not provided | 14+ hours (day trading), 10 work hours a week (free workshop) | Yes | International Day Trading Academy |
Best Trading School in Sydney
Opes Trading Group, Sydney – Best for Beginners and Seasoned Traders
Learn to Trade, Sydney – Best Free Resources and Education Package
Trading Mastery, Sydney – Best Free Trading Webinar & Training
We picked Opes Trading Group as the overall best trading school in Sydney.
With Opes, from beginner to advanced levels, you will gain an in-depth understanding and knowledge of forex and how to trade currencies correctly. Opes offers a dynamic spectrum of forex trading courses and education across a flexible range of learning styles.
In addition, the school provides online and in-person training as well.
Forex Trading Courses Sydney
The forex trading market is one of the most liquid and traded markets in the world. That's why it's not surprising that so many people are interested in learning how to trade on it.
There are plenty of Forex trading courses available in Sydney offering a trader more than just strategies and markets. They provide an opportunity to learn about the selected topic in-depth, by enrolling in particular courses or workshops that match their needs specifically.
Here is our top selection of Forex Trading Courses in Sydney:
School Name
Location
Course
Course Cost
Course Duration
Free Materials
School Website
Opes Trading Group
Sydney
Forex trading course online
$140/Month
On-demand
Yes
Opes Trading Group
Learn to
Trade
Sydney
Learn Forex Course
Not provided officially
On-demand
Yes
Learn to
Trade
Trading Mastery
Sydney
Membership in Trading Mastery
$5985 + $49 per month access fee(2 payment options available)
–
Yes
Trading Mastery
FAQ and More on Financial Trading schools in Australia
Australian trading market offers plenty of trading school options available for beginners looking to get deep into this field. Each trading school has its own advantages and disadvantages. You just need to consider your own goals and objectives before deciding which one is right for you. However, make sure you choose a school or course that offers high-quality education and provides accurate information.
Best Stock Trading Courses Australia
Stock trading is one of the popular trading assets in Australia. In order to find the best stock trading course, you need to define whether you wish to trade real Stocks or speculate on the price movement, known as Stock CFD Trading. Currently, many Australian schools offer some excellent stock trading courses like Wealth Within, Australian Shareholders' Association (ASA), TradersCircle, etc.
Trading Schools by Instruments in Australia
Schools can focus either on one particular trading strategy or instrument preference or can run different courses based on the instrument or strategy the trader is looking for.
Here we selected some good trading instruments and schools in Australia offering courses on the topic:
Learn to Trade – Currency Trading School
International Day Trading Academy – Futures Trading School
The Knowledge Academy – Bitcoin Trading School/ Cryptocurrency Trading School
Wealth Within – Stock Trading School Online/ Shares Trading School
StockWatch – Emini Trading School
SGS – Commodity Trading School
TradersCircle – Options Trading School
Binary Options Australia – Binary Options Trading School (Binary Option is a forbidden instrument in Australia)
Australia Day Trading School Online
Day trading is a strategy that requires traders to buy and sell financial instruments within a day. Traders do not take delivery of the assets as the trades are closed within a single trading day.
Before opening a trading account and starting placing trades you need to understand how the markets work. Australia has a few Day Trading Online Schools available offering comprehensive day trading courses. You will learn how to read trading charts and identify trading patterns. These patterns are the foundations of identifying high probability trades. Courses will help you develop a deep understanding of why the markets move and how you can take advantage of them.
Here we picked some popular day trading schools in Australia offering courses on the topic:
International Day Trading Academy
Learn to Trade
Author of this review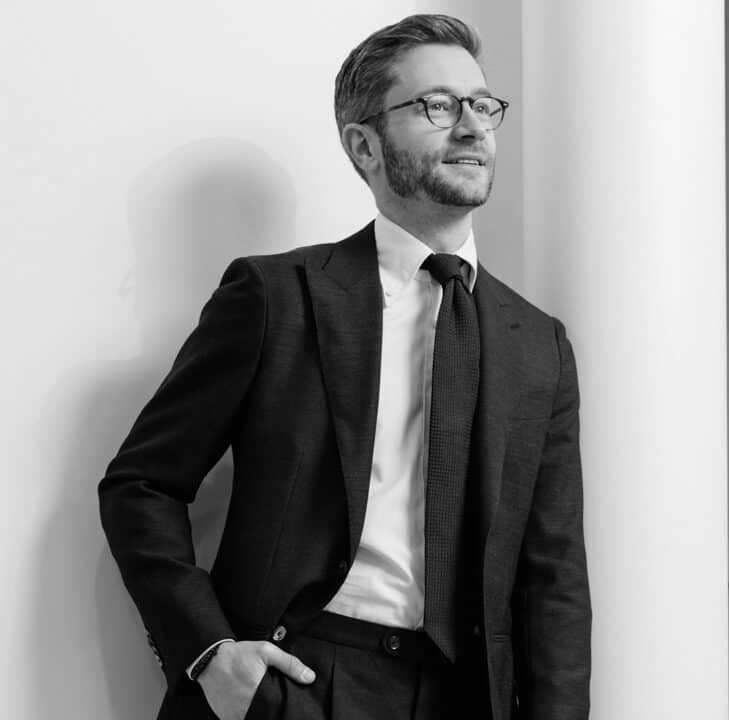 By George Rossi
Author of this review
I am a well-rounded financial services professional experienced in fundamental and technical analysis, global macroeconomic research, foreign exchange and commodity markets and an independent trader.
Now I am passionate about reviewing and comparing forex brokers.
Everything you find on BrokerTested is based on reliable data and unbiased information. We combine our 10+ years finance experience with readers feedback. Read more about our methodology