For this list, we have found and tested several forex brokers with Trading Central.

To select the best forex brokers, we opened real accounts with deposits between $4,000 and $8,000, then placed real trades in each popular market to get the full picture. We also contacted the customer support team to evaluate the services they provide.

We picked out the best forex brokers with Trading Central based on our trading data and experience as a trader.
What is Trading Central?
Founded in 1999, Trading Central is a world-leading provider of investment research products to help individual investors upscale their CFD trading experience by offering comprehensive technical, economic, fundamental, news, and sentiment analysis on a 24/7 basis. The platform combines AI analytics and analyst research to suggest suitable trading solutions.
For more information visit Trading Central's official website – tradingcentral.com.
Trading Central is a third-party provider that can be accessed only through brokers that cooperate with the company; whether it will be free or require an additional subscription depends on each broker's conditions.
It is fully integrated with MT4, MT5, and cTrader covering most of the favoured asset classes including forex, stocks, indices, commodities, crypto, etc. The availability of assets depends on brokers.
Trading Central's pricing is based on a B2B model meaning that the service cost will vary between brokers. While some will provide it free of charge, others will offer it as a premium tool.
Trading Central Signals
Trading Central's signals are designed to help traders understand the market and make informed decisions. They offer open, directional or closed data for a wide range of assets that have been generated using complex algorithms with foolproof steps in between.
Trading Central signal pricing varies from broker to broker since it doesn't sell its services directly to traders but through brokers. Whether signals would be free or require an additional fee depends on the brokers.
Here's the list of products offered by Trading Central:
📈 Automated Analytics
💻 MetaTrader 4/5
📊 Strategy Builder
🔬 Expert Research
⚙️ TC Technical Views
📺 WebTV
📉 Technical Analysis
📍 Panoramic View
📂 Alpha Generation
📔 Technical Insight
🧮Fundamental Analysis
📜 Featured Ideas
🔄 Value Analyzer
💸 Economic Analysis
📰 Newsletter
🔁 Economic Insight
📌 Economic Calendar
Best Brokers that Support Trading Central
To select the best brokers with Trading Central in every top jurisdiction, we tested and reviewed several brokers. We opened live accounts and deposited real money with each broker. We also placed real trades in popular markets to get the real picture of the spread and commission, trading platform, deposits and withdrawals conditions, education, and customer service.
Interactive Brokers – Best Broker with Trading Central Analysis Overall
Fortrade – Best Forex Broker with Trading Central for Beginners
AvaTrade – Best MT4 Broker with Trading Central
BDSwiss – Best MT5 Broker with Trading Central
FP Markets – Best Lowest Spread Broker with Trading
Best Broker with Trading Central Analysis Overall
We picked Interactive Brokers as the best forex broker with Trading Central overall.
Interactive Brokers has been around since 1993 and provides the largest range of class assets across all industries. They offer CFD options, futures, bonds, stocks, funds, cryptocurrencies, ETFs, and spot currencies. Its comprehensive IB SmartRouting platform looks for the best firm stock, option, and combination prices available at the very time of your order and seeks to immediately execute your order electronically.
Interactive Brokers offers Trading Central to professional traders. Trading Central's tools for traders help them find investment opportunities in 89 global markets and monitor their portfolios' performance with insightful analysis and research. Users can select from over 75000 instruments to optimize timing trades or learn about the latest trends.
Best forex brokers with trading central for Beginners
We chose Fortrade as the best forex broker with Trading Central for beginners.
Founded in 2013, Fortrade is a London-headquartered forex and CFD broker offering trading instruments in forex, indices, commodities, stocks and cryptocurrency CFDs. The broker carries multiple licenses from regulators in the United Kingdom, Cyprus, Australia, Canada, and Belarus, and has operations globally.
In partnership with Trading Central, Fortrade offers a comprehensive set of resources for technical analysis to keep a finger on the pulse of market trends in both forex and CFD markets.
Fortrade is the best choice for beginners since it offers comprehensive educational materials in all possible formats including webinars, video tutorials, ebooks, glossaries, courses, and a demo account for traders to improve their trading skills.
Best Trading Central mMT Indicator Broker
We chose AvaTrade as the best MT4 forex broker with Trading Central.
Founded in 2006, AvaTrade is a well-known brokerage company holding its licenses in Ireland, Japan, Australia, UAE, South Africa, British Virgin Islands. The broker offers its services on MT4 which is considered an industry standard.
Through MT4 the broker allows trading in forex, indices, commodities, bonds, cryptocurrencies, stocks, and ETFs. The platform integrated a ton of indicators and charting tools so that traders can have an easier time while trading.
AvaTrade forged a collaboration with Trading Central to offer its clients their award-winning products like market insights and intelligence directly through its proprietary platforms and via SMS/email/push notifications.
Best Broker with Trading Central MT5
We chose BDSwiss as the best MT5 forex broker offering Trading Central to its clients.
BDSwiss is a global brokerage firm established in 2012 with offices across Europe, Asia, and Africa. The company offers exclusive trading services to over 1 million members of its elite Member club from 186 countries around the world as well as regular customers who use its vast marketplace.
BDSwiss offers Trading Central with access to TC's technical insights, expert projections, and analyst views and discovers the most prevalent market trends.
BDSwiss offers exclusive trading conditions through the MT5 platform with tight spreads and numerous trading instruments in the most popular asset classes like forex, indices, shares, commodities, cryptocurrencies, and ETFs.
Best Lowest Spread Broker with Free Trading Central
We chose FP Markets as the best forex broker with low spreads offering Trading Central.
FP Markets, also known as First Prudential Markets, is a global forex broker, one of the most experienced in its field, with over 12 thousand satisfied clients. It uses electronic bridges that are conducted through true ECN and invests heavily in innovation to provide an excellent trading experience for all users worldwide.
FP Markets offers to trade in forex, commodities, indices, stocks, and commodities with low spreads with 1.2 pips for forex and 1.3 pips for indices.
Forex Brokers providing Trading Central List
Here is a complete list of forex brokers offering Trading Central:
Forex Brokers
Test Details
Broker Review
FxPro
Deposit Amount: Over €5,000
Total Trade: 15 trades
FxPro Review
AvaTrade
Deposit Amount: Over €4,000
Total Trade: 21 trades
AvaTrade Review
IC Markets
Deposit Amount: Over €5,000
Total Trade: 12 trades
IC Markets Review
Admiral Markets
Deposit Amount: Over €4,000
Total Trade: 12 trades
Admiral Markets Review
ForTrade
Deposit Amount: Over €5,000
Total Trade: 12 trades
Fortrade Review
FP Markets
Deposit Amount: Over €6,000
Total Trade: 12 trades
FP Markets Review
ThinkMarkets
Deposit Amount: Over €5,000
Total Trade: 15 trades
ThinkMarkets Review
Vantage FX
Deposit Amount: Over €5,000
Total Trade: 15 trades
Vantage FX Review
eToro
Deposit Amount: Over $6,000
Total Trade: 18 trades
eToro Review
Pepperstone
Deposit Amount: Over €6,000
Total Trade: 12 trades
Pepperstone Review
BDSwiss
–
Visit BDSwiss
HYCM
–
Visit HYCM
FAQ and More on Trading Central service
Traders might have a lot of questions about how to trade and what brokers are good for certain needs. We tried answering some important queries related to brokers with Trading Central.
How reliable is the Tradig Central?
Trading Central is well-known to be reliable due to the high-quality Trading Central indicators it provides. It has been added as a certified member of three Independent Research Providers associations: Investorside Research, Euro IRP and Asia IRP. Also, it is regulated by the US Securities and Exchange Commissions and Hong Kong Securities and Futures Commissions.
ECN Broker with Trading Central
The electronic communication network (ECN) is an automated bridging system that directly connects buyers and sellers in a trade settlement. This eliminates the need for third-party matchmaking services, which results in more efficient settlements with fewer fees involved per defaulting trader. It displays the best bid/ask price to the traders available over the network and automatically matches and executes trades.
Here are some of the ECN forex brokers with Trading Central:
Pepperstone
FP Markets
Vantage FX
Author of this review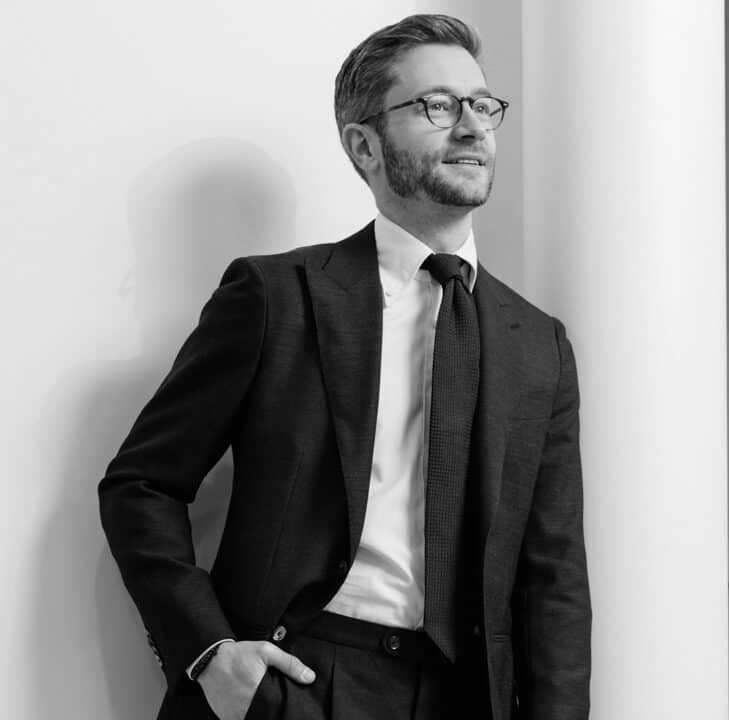 By George Rossi
Author of this review
I am a well-rounded financial services professional experienced in fundamental and technical analysis, global macroeconomic research, foreign exchange and commodity markets and an independent trader.
Now I am passionate about reviewing and comparing forex brokers.
Everything you find on BrokerTested is based on reliable data and unbiased information. We combine our 10+ years finance experience with readers feedback. Read more about our methodology