For this list, we have searched several Forex Customer Service Providers.

In our research, we selected the best Forex Customer Service Providers. We have researched some common solutions types in the market.
What is Customer Service Providers in Forex Trading?
The Forex customer service provider is an excellent solution for brokers looking to expand their sales outreach. Outsourced Service Providers (OSPs) are organizations that an enterprise engages to provide customer service to external customers for reasons such as regional support, different languages, seasonal availability and so on. Typically, there are two options for how brokers can get customer service providers:
Customer Service Management System (CRM Software)
Outsourced Customer Service
Brokers typically would have their in-house customer service department and use third-party CRM technical solutions. CRM system is a crucial component of business development from the viewpoint of KYC providers and payment providers playing the role of an advanced back office. However, others outsource professional Customer Service Companies with easy reach and free service to the clients in an effort to save budget.
Here are the Pros and Cons of outsourcing Forex Customer Service:
| | |
| --- | --- |
| Pros | Cons |
| 🔒 Cost Saving | 📌 Less quality control |
| 🛡 Increase support coverage | ♻️ possible security risks |
| 📊 Removing the staffing concerns | 💻 Offshore collaboration challenges |
| ✅ Focusing on the task | 📩 Communication issues |
Best Forex Customer Care Providers
There are many different Forex Customer Service Providers out there, so it is important to determine which one is best for your Forex trading needs.
However, there are a few factors that you should always keep in mind when making your decision. You need to make sure that the provider offers a good range of features and has a good reputation. And also you should make sure that the provider is easy to use and provides good customer support.
To pick the best Forex Customer Service providers, we searched and tested several companies in the market. Here is our list of the best Forex Customer Service service providers:
Atomiq Consulting – Best Forex Customer Service Worldwide
FxBrokerSupport – Best Forex Europe Customer Service
CuilAssist – Best Forex Asia Customer Service
CloudForexCRM – Best Forex Customer Service USA (technical solution)
LaunchFXM – Best Forex Albania Customer Service
Best Forex Customer relations Management Systems
When deciding on the Forex Customer Service Provider, there are a few important factors to consider: a reputable and experienced provider, ease of use, and the solutions and prices of different providers.
Here we picked the best companies offering Customer Service both as a technical solution providers and outsourced service providers in the Forex market:
| Customer Service Providers | Features and Solutions | Pricing |
| --- | --- | --- |
| FxBrokerSupport | Live Chat, CRM, Back Office, Technical Support | Pricing Request is Required |
| CuilAssist | Customer Service, Call Center, Inbound Sales, Customer Support, Back Office, Billing and Accounting | Pricing Request is Required |
| LaunchFXM | Customer Service, Call Center, Customer SupportLicensing, BrokAccountinge, Market News, Bank Accounting | Pricing Request is Required |
| Cloud Forex CRM | Call Center, Lead Generation, CRM, Email Marketing | Pricing Request is Required |
| Atomiq Consulting | Customer Service, Call Center, License for Sale, Business for Sale, MT4/MT5 Label, Website Design | Pricing Request is Required |
| Leverate CRM | CRM, Liquidity System, Payment Solutions, Affiliation Services, Trading Platform | Pricing Request is Required |
| Zoho CRM | Sales Force Automation, Process Management, Analytics, Performance Management, Predictive Sales and Intelligence, etc. | Free |
FAQ and More on Forex Trading Customer Service
In this part, we gather common questions about Forex Customer Service Providers. Usually, traders have many questions related to customer service and here we assist in that.
Each forex customer service has its advantages and disadvantages. You need to consider your goals and objectives before deciding which one is right for you.
How to choose Customer Center System?
It's important to find a customer care provider who has the right experience and expertise for your business. A well-established company will ensure you get all services needed including phone support or live chat assistance. Providers should offer transparency with recordings so there are no surprises on either end.
Is It Reasonable to Outsorce Customer Serivce in Forex Broker?
The primary reason that companies outsource their customer service to offshore customer service providers is that using an outsourced customer service provider can be significantly cheaper than launching an in-house customer service team. Another potential customer care benefit highlighted by deploying to an external team is the capacity to extend business hours.
Forex Customer Relationship Management Website
Customer relationship management (CRM) is a technology for managing all your company's relationships and interactions with customers and potential customers. Here are some of the most popular CRM solutions used in forex:
LaunchFXM
Zoho
Cloud Forex CRM
Author of this review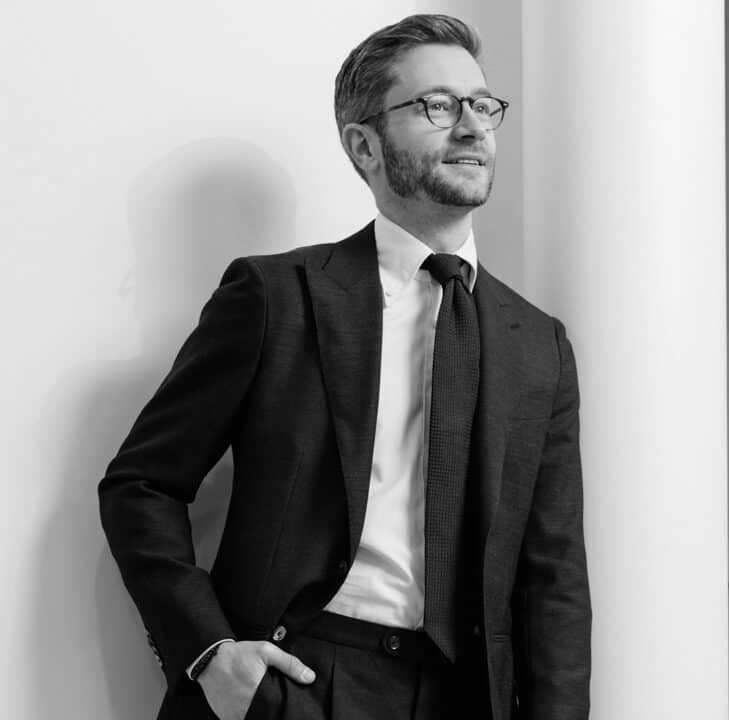 By George Rossi
Author of this review
I am a well-rounded financial services professional experienced in fundamental and technical analysis, global macroeconomic research, foreign exchange and commodity markets and an independent trader.
Now I am passionate about reviewing and comparing forex brokers.
Everything you find on BrokerTested is based on reliable data and unbiased information. We combine our 10+ years finance experience with readers feedback. Read more about our methodology