Best Forex Call Center Providers 2023
For this list, we have searched several Forex Call Center Providers.

In our research, we selected the best Forex Call Center Providers. We have researched some common solutions types in the market.
What is Call Center Providers in Forex Trading?
The Forex call center provider is an excellent solution for brokers looking to expand their sales outreach. Having one centralized department handle inbound and outbound calls from current customers as well as potential clients allows the brand itself not to be bogged down by dealing with technical issues that arise when explaining how their services work. Typically there are two options for how brokers can use call center providers:
Call Center Management System (Call Center Software)
Outsourced Call Center Company
Typically brokers would run their in-house Call Center by using special software enabling them to handle a large number of inbound/outbound calls, however, others prefer to outsource companies and professional Call Centers with easy reach and free service to the clients.
Here are the Pros and Cons of outsourcing Forex Call Center:
| | |
| --- | --- |
| Pros | Cons |
| 🔒 Resolve Customer Complaints | 📌 Communication Problem |
| 🛡 High-Quality Customer Experience | ♻️ Can be Expensive to Maintain |
| 📊 Better Focus on Core Strength | 💻 Lack of Service Knowledge |
| ✅ Easy Access to Markets | 📩 Possibility of confidentiality breach |
Best Forex Trading Call Center Providers
There are many different Forex Call Center Providers out there, so it is important to determine which one is best for your Forex trading needs.
However, there are a few factors that you should always keep in mind when making your decision. You need to make sure that the provider offers a good range of features and has a good reputation. And also you should make sure that the provider is easy to use and provides good customer support.
To pick the best Forex Call Center providers, we searched and tested several companies providing call center services as well as several call center software solutions in the market. Here is our list of the best Forex Call Center service providers:
Atomiq Consulting – Best Forex Call Center Worldwide
ALLFXConsult – Best Forex Europe Call Center
CuilAssist – Best Forex Asia Call Center
Zendesk Software – Best Forex Call Center USA
Freshdesk Software – Best Forex Albania Call Center
Best Forex Customer Call Center Management Systems
When deciding on the Forex Call Centers Provider, there are a few important factors to consider: a reputable and experienced provider, ease of use, and the solutions and prices of different providers.
Here we picked the best companies offering Call Center Services in the Forex market:
Call Center Providers
Features and Solutions
Pricing
ALLFXConsult
Call Center, Sales Management, Brokerage Consulting
Pricing Request is Required
CuilAssist
Call Center, Inbound Sales, Customer Support, Back Office, Billing and Accounting
Pricing Request is Required
LaunchFXM
Call Center, Customer SupportLicensing, Broker for Sale, Market News, Bank Accounting
Pricing Request is Required
ForexTraffic
Call Center, Lead Generation, White Label, Email Marketing
Pricing Request is Required
Atomiq Consulting
Call Center, License for Sale, Business for Sale, MT4/MT5 Label, Website Design
Pricing Request is Required
Zendesk Software
Call Center, CRM, Customer Support, Sales
Per month:

Suit Team – $49
Suit Growth – $79
Suit Professional – $99
Freshdesk Software
Call Center, CRM, Customer Support, Sales, Email Marketing, Notification Centre
Per month:

Growht – $15
Pro – $49
Enterprise – $79

Free plan available
FAQ and More on Forex Call center Service
In this part, we gather common questions about Forex Call Center Providers. Usually, traders have many questions related to call center services and here we assist in that.
Each forex call center has its advantages and disadvantages. You need to consider your goals and objectives before deciding which one is right for you.
How to Choose Best Call Center Provider?
The call center should be a well-established company that has a solid reputation industry-wide. You should determine the needs of your business such as phone support, live chat support, email services, after-hours services, or IT support and ensure they specialize in your campaign necessities. The provider should offer transparency, including providing call recordings.
Is It Reasonable to Outsource Call Center in Forex Broker?
The primary reason that companies outsource their customer service to offshore call centers is that using an offshore call center can be significantly cheaper than launching an in-house customer service team. Another potential call center benefits highlighted by deploying to an external team is the capacity to extend business hours.
Author of this review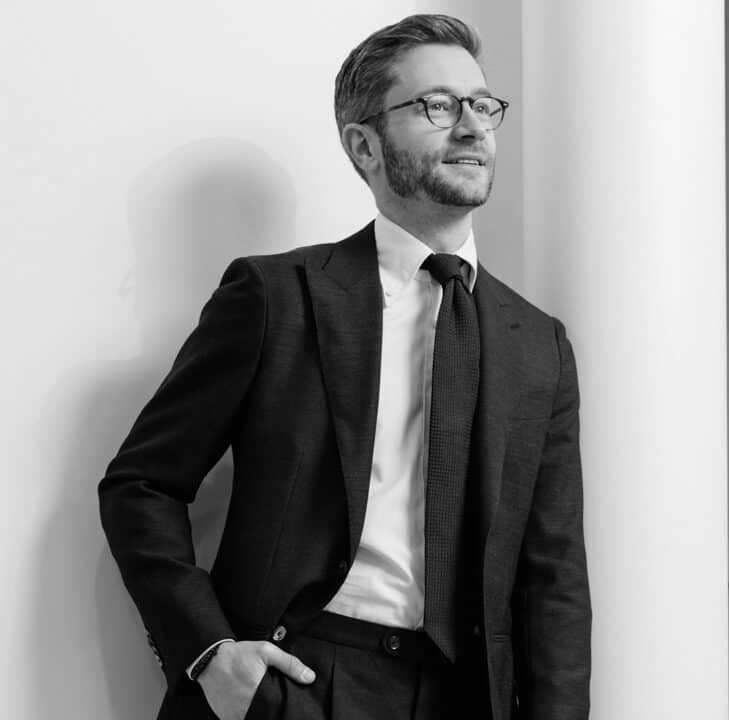 By George Rossi
Author of this review
I am a well-rounded financial services professional experienced in fundamental and technical analysis, global macroeconomic research, foreign exchange and commodity markets and an independent trader.
Now I am passionate about reviewing and comparing forex brokers.
Everything you find on BrokerTested is based on reliable data and unbiased information. We combine our 10+ years finance experience with readers feedback. Read more about our methodology